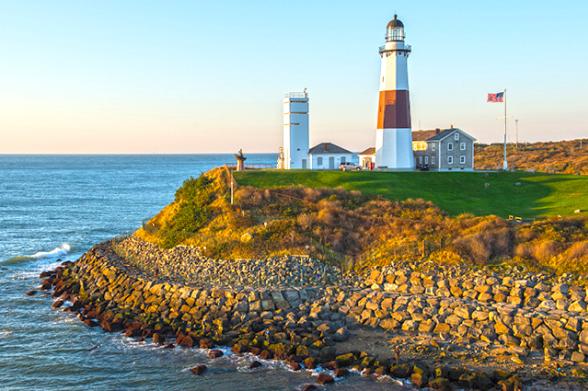 Once made up of quaint farming and fishing villages on the South Fork of Long Island's East End, the area known as "The Hamptons" has transformed into a playground of the rich and famous. With pristine sandy beaches, picturesque wineries, and lots of history to discover, this ritzy part of New York is home to some of the state's best luxury travel experiences. One of the region's best-kept secrets is not which palatial mansions belong to which celeb, but that a trip here doesn't have to break the bank–especially if you stay mid-week or travel outside of the busy season from Memorial Day Weekend to Labor Day. 
Masks are encouraged, but optional in most settings per New York State guidelines. Individual businesses or attractions may require mask wearing. Call ahead and check websites and social media to make sure attractions and amenities are open and available. 
Updated 2/6/2023
Friday: 
1 pm: Drop off your bags at your hotel  
Credit: @mas_stile_di_vita_ on Instagram
Whether you're trying to beat the weekend traffic on the Long Island Expressway or get a seat on the LIRR train, head out east as early in the day as possible. Stretching from Westhampton Beach to Montauk, The Hamptons stretch for 50 miles and have a variety of places to stay from luxury beach resorts to quaint B&Bs to state campgrounds. If you're looking for a see-and-be-seen luxury experience in the middle of everything, stay at the Topping Rose House in Bridgehampton (pictured). For an unforgettable private beach getaway where money is no object, you'll want to make Gurney's Montauk Resort & Seawater Spa in Montauk your home base. For a romantic B&B vibe, choose the East Hampton Art House Bed and Breakfast, which boasts such amenities as a hot tub with its own waterfall. For a more affordable option just a short drive from all the action, check out the family-friendly Hyatt Place Long Island East End in Riverhead. Finally, if you're on a budget, you won't find a better deal than camping at Hither Hills State Park, a reservation that will only set you back $35-70 per night (modest amenity fees are extra, so be sure to reserve well in advance!).
1:30 pm: Lunch at Shinnecock Lobster Factory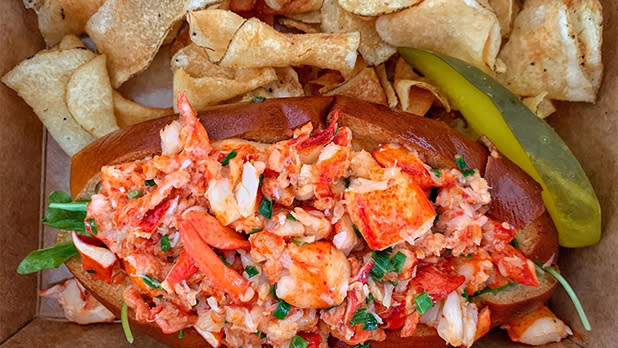 Credit: @ellespicsoflife on Instagram
With its prime seaside location, the Hamptons region is a prime spot for chowing down on delicacies from the sea. Quality local ingredients and generous portions, make the Shinnecock Lobster Factory a favorite among Hamptonites. What looks like an unassuming shack serves up some of the best lobster rolls, bakes, and other creative, seasonal dishes on the East End.
2:30 pm: Visit the Parrish Art Museum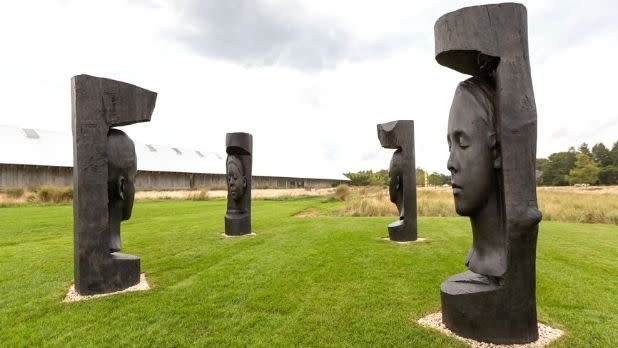 Explore more than 3,000 works of art ranging from early 19th-century landscape paintings to the contemporary works that make up the Parrish Art Museum's world-class permanent collection. Be sure to check the museum's calendar for special exhibits and events– the museum puts on over 100 programs a year featuring film, music, classes, workshops, and more.
3:30 pm: Enjoy the sun and sand at Coopers Beach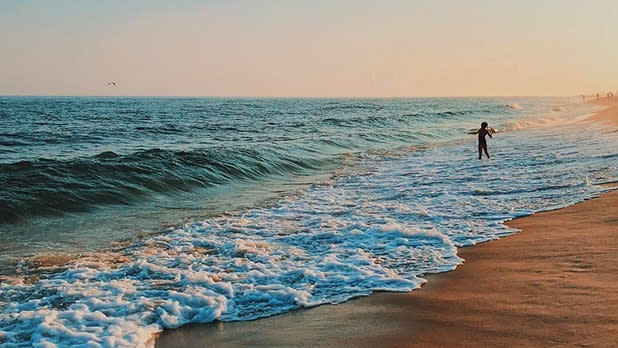 Credit: @chelseabannon on Instagram
Come see why Dr. Beach has consistently rated Southampton's Coopers Beach as one of the Top 10 Beaches in America. Enjoy powder-soft white sand shores while admiring historic mansions in the background. For max relaxation, rent a chair and umbrella and settle in with a great New York State-inspired book. Pro tip: grabbing a cab or rideshare may be less expensive than paying the $50 per car parking permit fee; parking is free outside of the hours of 9 am-5 pm. Beach open year-round; bathrooms and concessions are only available May-September. 
5:30 pm: Wölffer Estate Vineyard wine tasting & Candlelight Fridays in the Tasting Room
Credit: @eyeoftheleon on Instagram
If you've ever heard rosé wine referred to as "Summer in a Bottle," it's probably because of the Wölffer wine of the same name. Feel the gush of fruity tasting notes as you admire 55 acres of estate. Enjoy the stylings of local musicians in the Wölffer tasting room as part of the Candlelight Fridays concert series.  Enhance your visit with the Private Pergola Experience, and you'll get a tour, pergola table reservation with small plates, wine tasting, and a special wine library bottle.
8 pm: Dinner at Almond Restaurant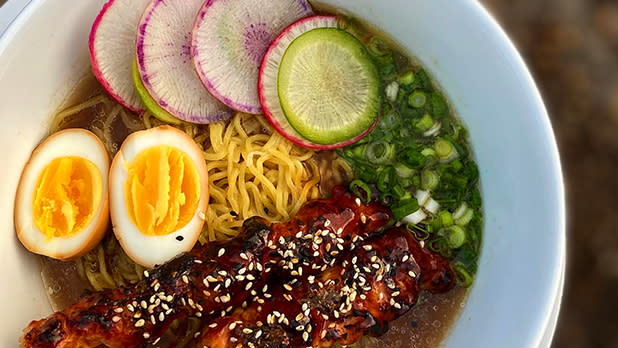 Credit: @andrewmahoney_ on Instagram
Great wine deserves to be followed up by a great meal! Head to downtown Bridgehampton for dinner at Almond Restaurant, a globally-inspired French bistro that serves up seasonal dishes in a historic space with a hand-carved bar. Order the seared scallops or local duck breast to see why Almond is a go-to spot for locals, visitors, and celebs alike–we're not saying you'll run into familiar faces like Nathan Lane and Rihanna, but we're not saying you won't either. If you're lucky, your visit may even coincide with an open mic night when Almond welcomes artists and writers to share their latest work.
Saturday:
9 am: Breakfast in Montauk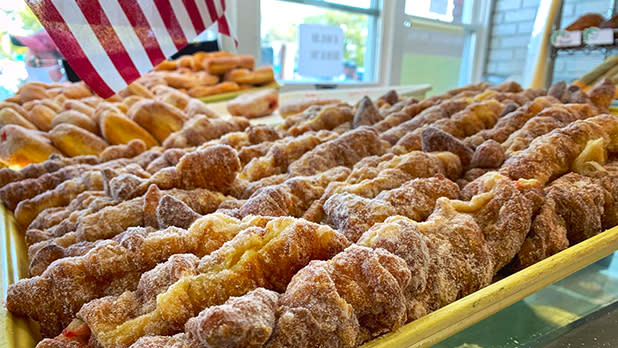 Credit: @j_bend27 on Instagram
Today you'll be exploring Montauk so get a head start with breakfast at local favorite, Montauk Bake Shoppe! Fans swear by the shop's breakfast sandwiches and wraps, as well as the freshly-baked jelly-filled croissants. 
10 am: See the Montauk Lighthouse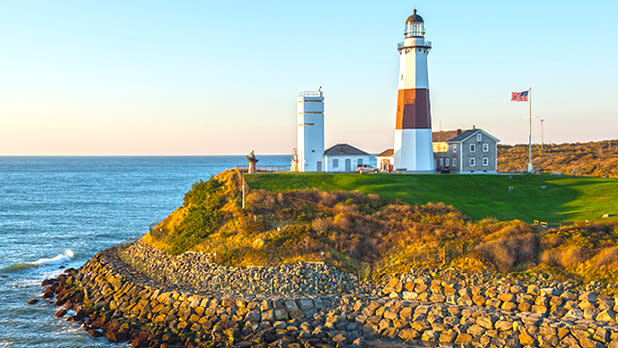 Known as "The End of the World," Montauk Point is the easternmost point in New York State. Home to the historic Montauk Lighthouse (pictured), the Point, with its sandy shores and backdrop of breaking waves along rocky bluffs, is one of the most picturesque locales in the whole state. Head on inside the lighthouse museum to learn about the monument's history dating back to 1796 when its completion was authorized by George Washington himself.  Closed for the winter season, will reopen in Spring 2023.
11:30 am: Take a surfing lesson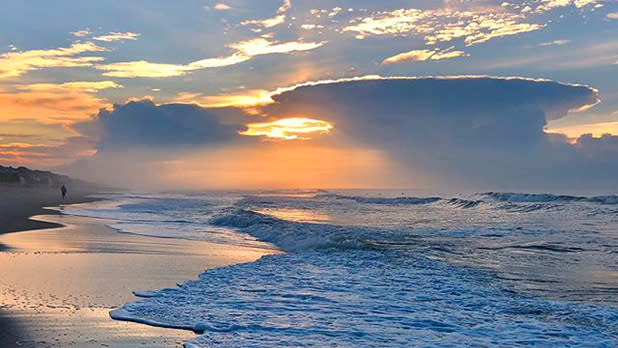 Credit: @redbridgeroad on Instagram
Join locals and surfing enthusiasts from all over in the thrill of catching a good wave at one of Montauk's scenic beaches. No matter your familiarity with the sport, an hour-long lesson with a surf coach at Engstromsurf, Corey's Wave, or the East End Surf Club will have you paddling and riding the waves in no time. Surfs up!
1 pm: Lunch at Gosman's Dock or Inlet Seafood Restaurant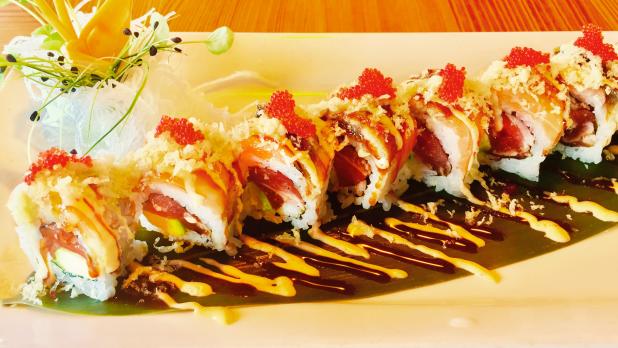 Credit: Bonnie Brady
Have lunch with a view at Gosman's Dock, a waterside dining, entertainment, and shopping complex. Try the Fisherman Platter at Gosman's Seafood Restaurant, featuring cod, shrimp, clam strips, and fries to see how Long Island does fish and chips. Or find a spot on the dock and have a more casual lunch at Gosman's Clam Bar. Gosman's is closed for much of the off-season, so if you're coming in winter or spring, or are just looking for more options to satisfy your seafood fix with a view, check out Inlet Seafood Restaurant, which is owned by six commercial fishermen from Montauk, N.Y.
2:30 pm: Test your golf swing at Montauk Downs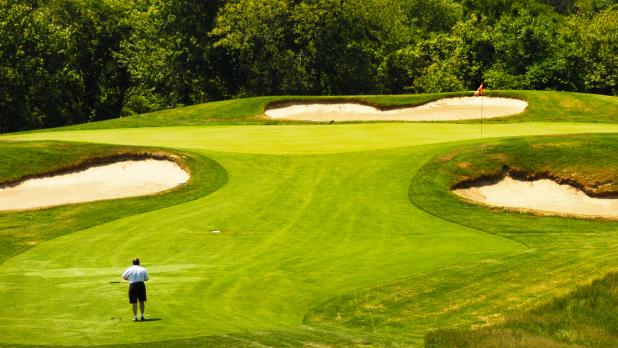 Break out the clubs and hit the driving range at Montauk Downs State Park for a fun afternoon in the sun. If you have the time to hit the links, this 18-hole par 72 course offers quite the challenge and new experience with each visit as the ever-changing wind currents off the ocean and bay can change the way the course plays each day.
4:30 pm: Spa visit at Gurney's Montauk Resort & Seawater Spa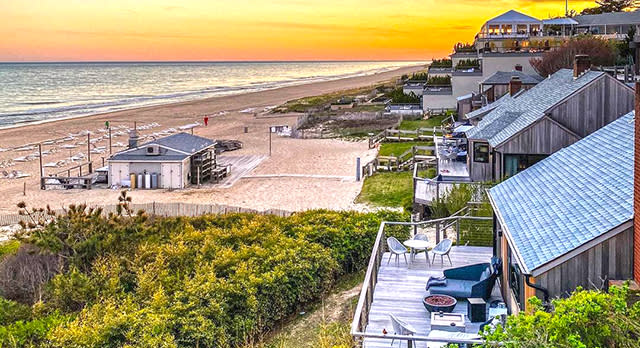 Credit: @ler430 on Instagram
After your golf outing, enjoy some pampering at the 30,000 square foot Seawater Spa at Gurney's Montauk Resort. The newly-renovated spa offers chromotherapy, hydrotherapy, full-body treatments, eucalyptus oil-infused steam rooms, and four new water features to complement an ocean-fed saltwater pool.
7 pm: Dinner at Coche Comedor
For some of the most authentic Mexican food in the U.S., look no further than Coche Comedor in Amagansett. Step into the restaurant and you'll instantly be transported to Mexico City from the first bite. Duck sopes and ceviches made from locally caught fish marry the region's bounty to the concept of shareable dishes that represent the best of modern Mexican cuisine. The decor too is a feast for the eyes: black and white geometric floor tiling is complimented by bursts of color from the bright artwork on the restaurant's tabletops. 
Sunday:
9 am: Breakfast at Tate's Bake Shop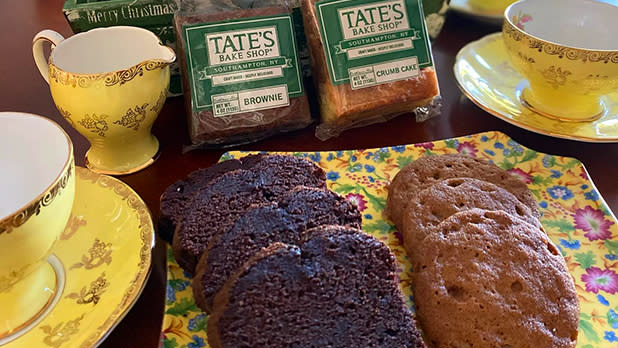 Credit: @missfoodaddict on Instagram
Start your final day right with a visit to Tate's Bake Shop. Voted the Best Bakery in the Hamptons for a number of years, Tate's specializes in home-style baked goods made from scratch on-site. Grab a muffin, some pie or a pastry from the case, and don't leave without trying the crispy chocolate chip cookies, voted the best chocolate chip cookies in America by Consumer Reports and Rachael Ray.
10 am: Sag Harbor Whaling Museum or Boutique Shopping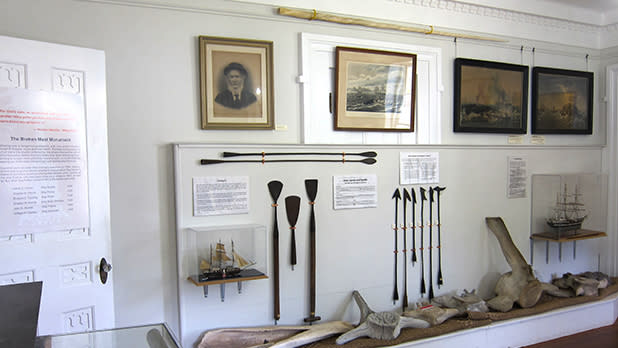 Learn about the history and importance of whaling to the Long Island region at the Sag Harbor Whaling Museum. Sag Harbor's deep, protected waters made it an ideal whaling port during the boom of the late mid 18th to 19th centuries. The museum is a seasonal attraction open May through October, so if you're coming outside of that time period a stroll through Southampton's downtown boutiques could turn into an opportunity to score a deal at off-season sales at boutiques like TENET, a village mainstay whose owner takes annual trips to Paris to stay ahead of the latest fashion trends. 
11:00 am: Whale or Seal Watching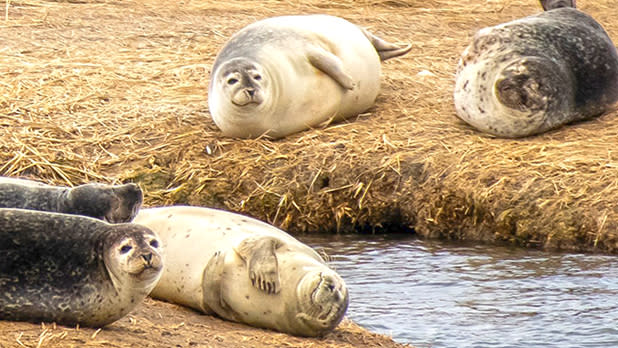 Credit: @liwhaleandsealwatching on Instagram
For a memorable end to your Hamptons getaway, take to the water on a whale or seal watching cruise tour. Depending on when you travel, you may spot the fin of a majestic humpback whale, the balletic leap of bottlenose dolphins, or a family of cute seals basking in the sun. 
GETTING THERE
By car:
From NYC: 2-3 hours​

From Philadelphia: 3-4 hours

From Albany: 3.5-4.5 hours

From Boston: 4-5 hours

From Washington, DC: 5-6 hours
By plane:
Long Island MacArthur Airport (ISP)

John F. Kennedy International Airport (JFK)

LaGuardia Airport (LGA)
By helicopter:
From New York City: 30-45 minutes on BLADE
By train:
Long Island Railroad (LIRR) has several stops between Westhampton and Montauk
By bus:
Hampton Jitney (year-round), Hampton Ambassador (year-round), and Hampton Luxury Liner (summer only) buses run premium coach service from NYC to multiple towns in the Hamptons
---
Share your New York State adventures with us on Instagram and Twitter and tag us on Facebook!