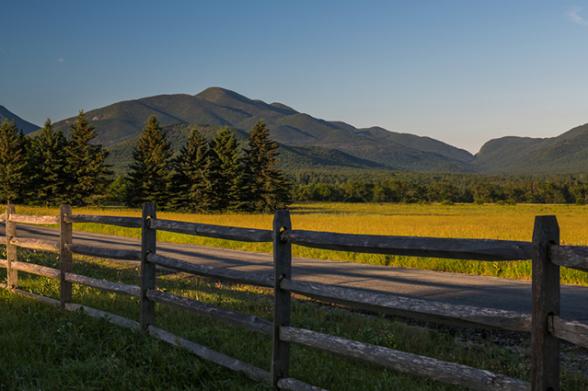 You'd be forgiven if you got lost in the gorgeous overlooks and natural beauty of a scenic drive. From Long Island's Gold Coast to the Finger Lakes wine region to the idyllic Catskills, New York offers renowned byways and roads that make for the perfect escape. 
Masks are encouraged, but optional in most settings per New York State guidelines. Individual businesses or attractions may require mask wearing. Call ahead and check websites and social media to make sure attractions and amenities are open and available. 
Updated 09/07/22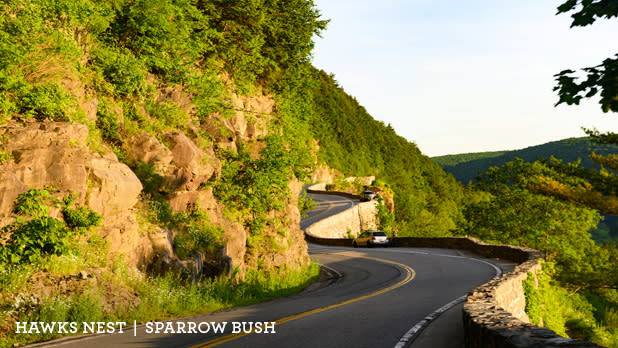 Route 97 was extolled as "The Most Beautiful Highway in the East." Parallel to the Delaware River, this 53-mile route through a part of Orange County in the Hudson Valley and the southern part of the Catskills is perfect for experiencing nature from your vehicle.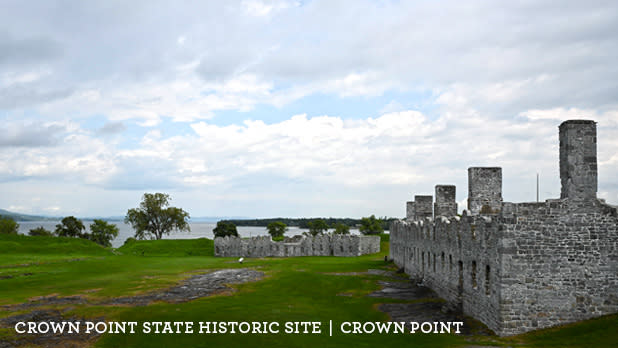 Travel through spectacular landscapes filled with rich history in the Capital-Saratoga and Adirondacks regions. Lakes to Locks Passage extends 200 miles, but it's easy to take a short drive on a small length of the Passage and experience views of the pristine Hudson River, Lake George, the Champlain Canal, and Lake Champlain.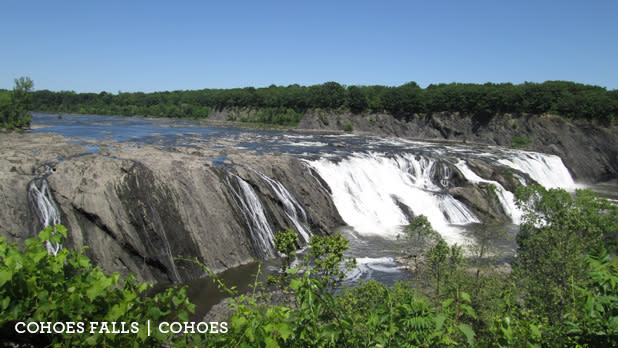 From Waterford to the Stockade District of Schenectady, follow the historic route of the Erie Canal on the Mohawk Towpath Byway in the Capital-Saratoga region. Spread throughout this Byway, you can see wildlife habitats, architecture, and beautiful vistas like Cohoes Falls.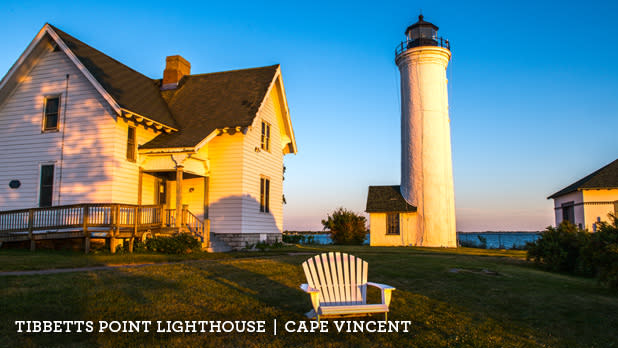 On one of the first roads in America to be designated as a National Scenic Byway, follow the shores of Lake Erie, the Niagara River, Lake Ontario, and the St. Lawrence River. This 518-mile scenic driving route connecting Niagara Falls to the Thousand Islands-Seaway is filled with rolling hills and lighthouses like the Charlotte-Genesee Lighthouse in Rochester and Tibbetts Point Lighthouse in Cape Vincent.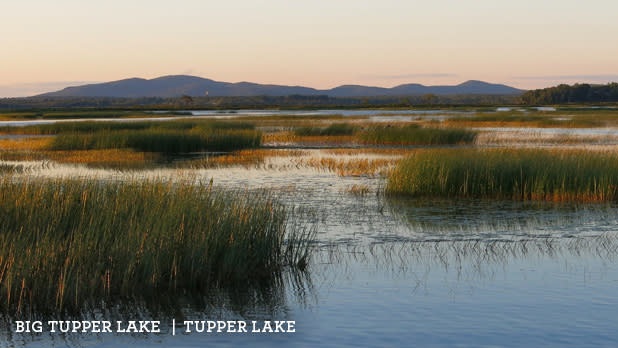 From wild forests to mountain ponds and glacial bodies of water such as Tupper Lake, the Adirondack Trail spans 188 miles, which features short segments in Central New York and Capital-Saratoga. The trail also runs through the Adirondack Park, America's largest wilderness park outside of Alaska.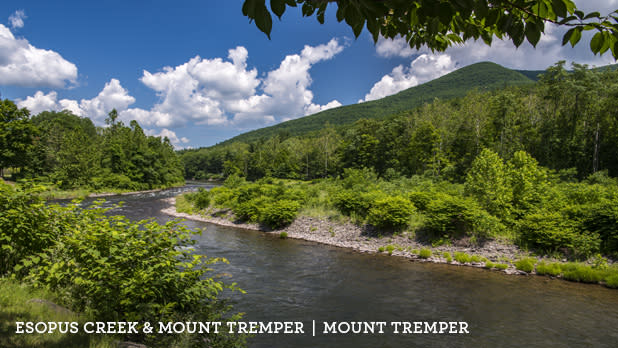 Take a drive on part of this 52-mile route through the Catskills and absorb the beautiful mountain scenery, waterways, and farmlands.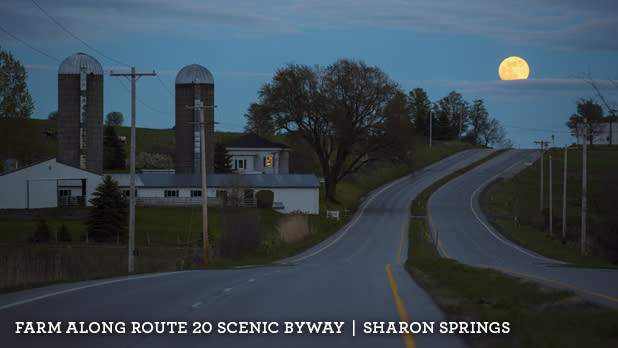 Central New York is overflowing with natural beauty and tranquil communities. Defined by rolling hills, abundant agriculture, deep history, and tranquil lakes, this 108-mile byway is an important part of the Transcontinental U.S. Route 20 highway, and also offers opportunities for short drives in the Capital-Saratoga and Finger Lakes regions.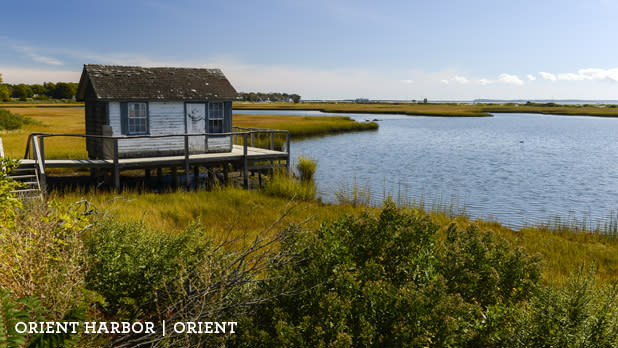 From Southold to Orient Point on Long Island's north fork, take a small trip on part of this 36-mile trail and experience views of farms, wild wetlands, wineries, and lighthouses, concluding with a spectacular look at the Atlantic Ocean.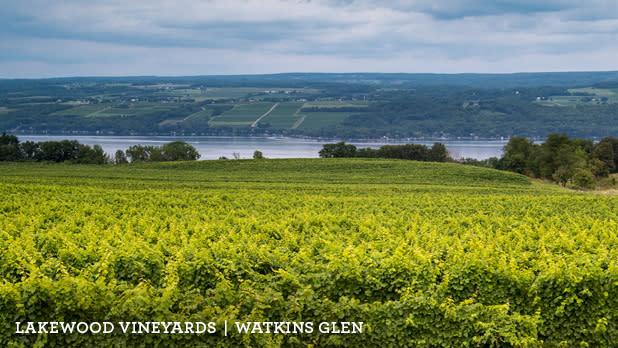 If you're looking to escape the indoors for a shorter scenic drive with picturesque waterfalls, caverns, and gorges, this is the right road for you. At only 19 miles, the Seneca Lake Scenic Byway is rich with lush forests, with views of Finger Lakes vineyards and historic sites.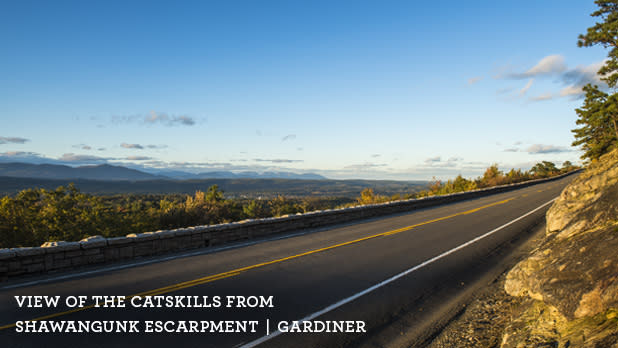 This 88-mile byway runs through the Shawangunk Mountains, offering a great outdoor escape in the Catskills. Enjoy vistas and farmlands, over 30,000 acres of nature preserves, and historic sites dating to Dutch settlements, which can be seen from your car.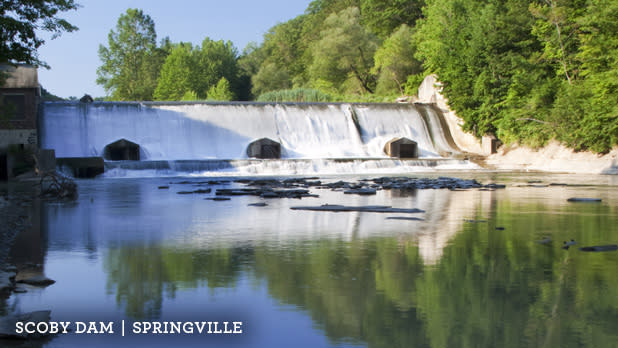 This 108-mile scenic loop provides opportunities for short drives within the Greater Niagara and Chautauqua-Allegheny regions, including sections that run through the foothills of the Allegheny Mountains. Both the northern and southern sections of the byway pass parks and historical sites that you can view from your vehicle.