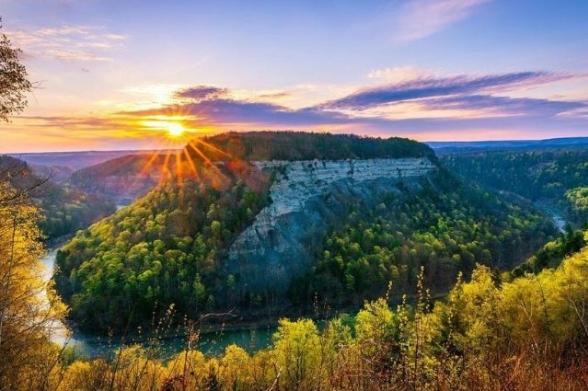 Ahh, 2022. A new year full of new resolutions, new opportunities, and most important of all, new travel experiences! If you've been gazing wistfully at the stars wondering where on Earth you'll set foot this year, you're in luck!--we've compiled a list of must-see trips to add to your calendar for 2022. So what are you waiting for?! Start planning your trip today.  
Remember to social distance and wear a mask as required by state guidelines. Call ahead and check websites and social media to make sure attractions are open and available.
#1 Take a hot air balloon ride over the largest park in the contiguous U.S. (Adirondacks)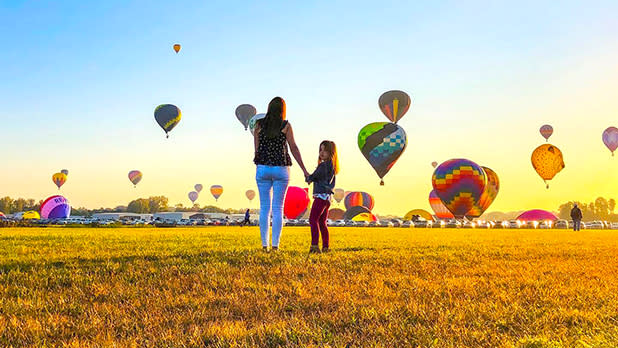 Credit: @vaniasworld on Instagram
Glide above the treetops and see the sunrise over the rolling countryside and charming historic villages on a hot air balloon ride through the Adirondacks–a preserved forest wild park that's larger than Yellowstone and Death Valley combined. During fall, the annual Adirondack Balloon Festival welcomes amateur and professional hot air balloonists from across the United States and around the world for a 4-day balloon extravaganza with balloon displays, launches, street parties, and of course, scenic views of the Adirondack Mountains' fall foliage, Lake George and storybook villages along the way. 
Year-round hot air balloon rides are available at Ballooning Adventures in Queensbury. 
#2 Stay in a "Great Camp" (Adirondacks)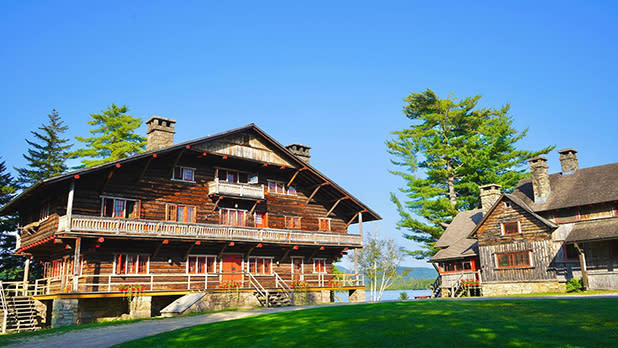 Credit: @cfbrenton1 on Instagram
Visit (and spend the night in) the grandiose summer homes of New York's late 19th-century jet setters, including Gilded Age magnates Rockefeller and Vanderbilt. Where American craftsmanship meets Swedish chalet design, these classic family cabins in the Adirondacks are the epitome of a relaxing lakeside vacation in the heart of the wilderness. 
Great Camp tours, lakeside activities, and overnight stays are available at The Point, White Pine Camp, Great Camp Sagamore, and more. Find out more about Adirondack Great Camps at Visit Adirondacks.
#3 Attend a day at the races (Capital-Saratoga)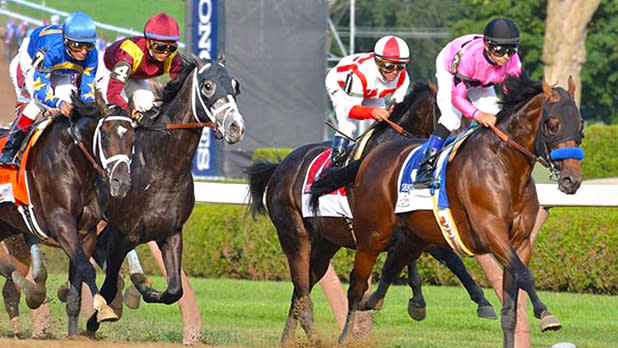 Credit: @antelizjr on Instagram
Saratoga's motto is "health, history, and horses", and it's no wonder why. Famous for its mineral baths, artisan stores, and historic sites, Saratoga also has horse racing sewn into the town's DNA. Since 1863, The Saratoga Race Course has been welcoming thousands of locals and tourists from all across the globe to its historic grandstand, especially in the summer months. If you're in town in August, be sure to see the prestigious Travers Stakes (also called the Midsummer Derby), the most popular racing event of the year.
For upcoming races and full stakes schedules, visit NYRA Saratoga.
#4 Visit the site of the turning point of the Revolutionary War (Capital-Saratoga)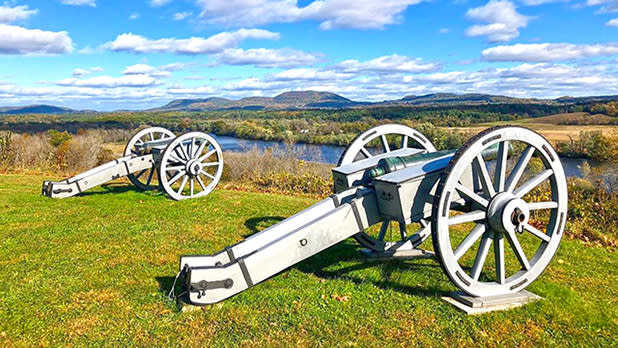 Credit: @deana.1014 on Instagram
Walk along the historic grounds of Saratoga Battlefield in Saratoga National Historical Park, where American soldiers fought and won the battle against the British invasion force during the American War for Independence in 1777. Explore Saratoga Monument, Revolutionary War general Philip Schuyler's House, and Victory Woods--the ridge where General Burgoyne's British Army retreated before their surrender.
Plan your visit to Saratoga National Historical Park here.
#5 Visit the birthplace of the 1969 Woodstock Music Festival (Catskills)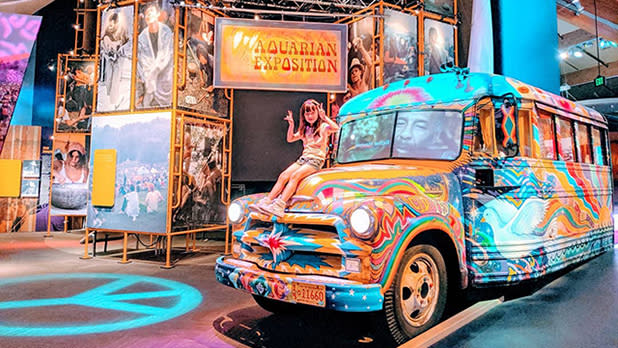 Credit: @bethelwoodscenter on Instagram
In the heart of the western Catskills region lies the iconic site of the 1969 Woodstock Festival, the epitome of the counterculture era. Officially placed on the National Register of Historic Places, visitors can walk the preserved grounds and visit the museum at Bethel Woods Center for the Arts (pictured), a psychedelic revival of the 1960s that brings the legends of the Summer of Love to life.
The museum at Bethel Woods Center for the Arts is open every day, featuring special exhibits, photo archives, and collections. If you're in town for the holidays, be sure to stop by their annual Peace, Love & Lights drive-thru holiday light show and Holiday Market.
#6 Become a member of the Catskill 3500 Club (Catskills)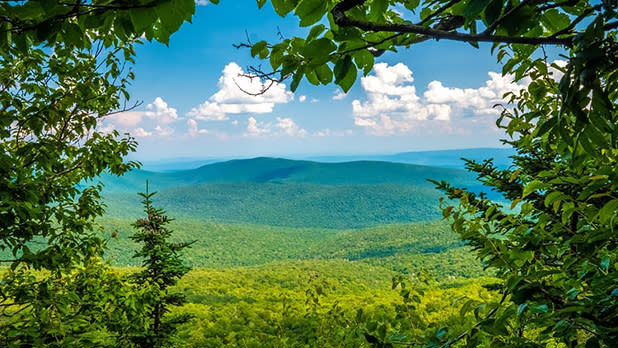 Credit: @noaamichael on Instagram
If challenging fitness goals or environmental conversation are at the top of your New Year's resolutions list for 2022, there's a special club waiting for you in the Catskills. Originally formed in 1962 with the mission of fostering interest in hiking in the Catskills, the Catskill 3500 Club was a club open to anyone who set foot on each of the 33 Catskills peaks above 3500 feet in elevation. Today, the club still fosters this interest, as well as advocating for environmental issues and running volunteer programs throughout the Catskill Forest Preserve. 
Find out how you can become a steward of the Catskills at Catskill 3500 Club.
#7 Visit the home of baseball (Central New York)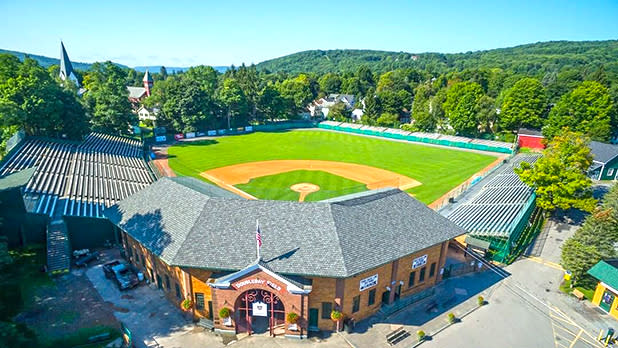 Credit: @gocooperstown on Instagram
Every year, thousands of baseball fans flock to the world-famous Doubleday Field (pictured) to watch their favorite major league players in the small village of Cooperstown. With an idyllic setting amid rolling hills, the field plays host to more than 350 baseball games each year, ranging from youth baseball to collegiate tournaments and major leagues. Baseball fans can witness magical moments frozen in time at exhibitions, archive collections, and special events at the National Baseball Hall of Fame and Museum.
In July, don't miss The Hall of Fame Induction Ceremony during the Baseball Hall of Fame Weekend.
#8 Hop your way across Brew Central (Central New York)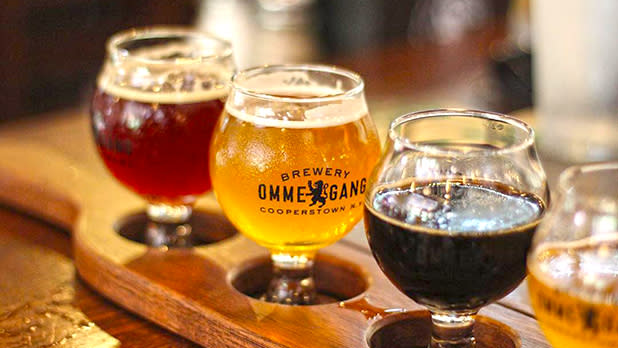 Credit: @andrewdominick on Instagram
Central New York's craft beverage scene has a reputation that's hard to rival. With the 12 counties that make up Brew Central producing roughly 90% of the country's hops at the turn of the 20th century, craft brewers have got brewing down to a fine art. But it doesn't stop at the perfect pint–the region is home to over one hundred breweries, cideries, distilleries, and vineyards, for the ultimate craft drinking experience. 
Check out Brew Central to find destinations and upcoming events.
#9 Visit the home of comedy (Chautauqua-Allegheny)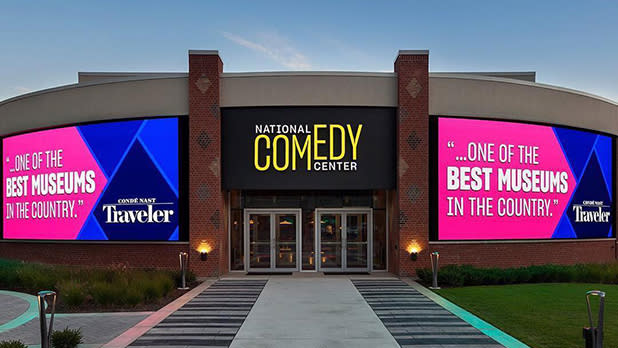 Credit: @tourchautauqua on Instagram
Laugh your socks off at the National Comedy Center in Jamestown and the Lucille Ball Desi Arnaz Museum, two museums entirely dedicated to comedy greats past and present. Tour over 50 immersive exhibits, explore the lives of legendary comics, or try your hand at working the room like a professional on the stage in The Stand-Up Lounge. This year, both museums are celebrating the 70th anniversary year of the debut season of "I Love Lucy", with events throughout the year. 
Plan a trip in August for the Lucille Ball Comedy Festival (August 3-7, 2022), featuring special events and a line-up of comic performances.
#10 Learn about Amish culture along New York's Amish Trail  (Chautauqua-Allegheny)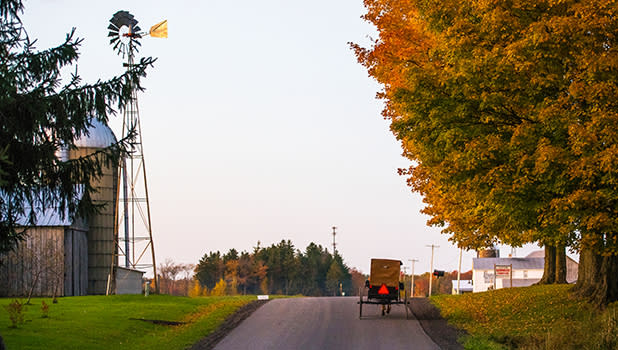 Escape the city life with a road trip along the beautiful Amish Trail in western New York and learn about the history, culture, and customs of the Amish. Along its roads, you'll find Amish businesses selling hand-made goods, sunflower fields, farms, and horses grazing. Stay in a cabin in wooded campgrounds, or rent a cottage situated on rolling farmlands for a quiet and peaceful retreat.
#11 Make your own glass and wonder at unique sculptures at the Corning Museum of Glass (Finger Lakes)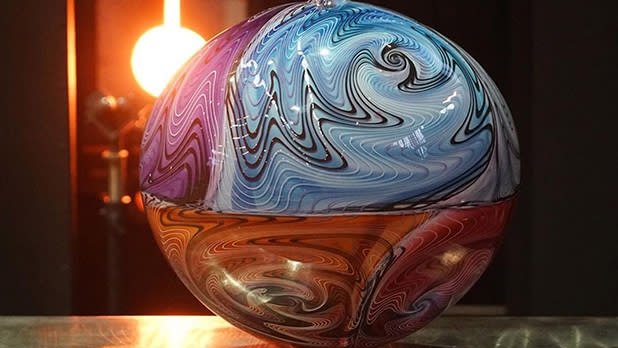 @corningmuseumshops on Instagram
See glasswork transformed into every shape and size imaginable at The Corning Museum of Glass–the largest space dedicated to displaying contemporary art and design in glass. The museum features collections of modern and historical glass spanning 3,500 years, live glassmaking demonstrations, and thousands of home decor, gifts and jewelry works available for purchase. Looking for a unique gift? The museum offers a Make Your Own Glass experience, where you can shape your very own glass creation with professional glassmakers. Create a sculpture, ornament, sandblast an item you already own, or create your own design from scratch.
#12 Follow a Wine Trail in the Finger Lakes (Finger Lakes)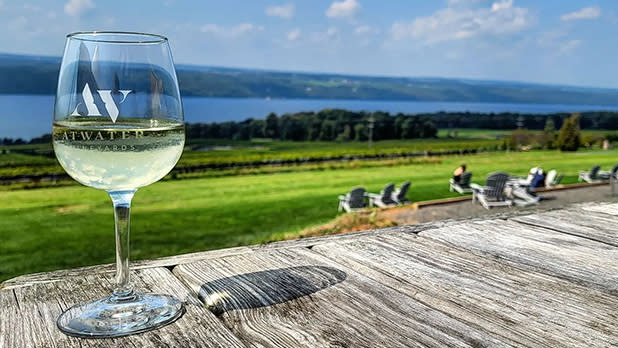 Credit: @senecalakewine on Instagram
Named one of America's greatest wine regions, you'll find award-winning wines around every corner in the Finger Lakes. Nestled between the scenic Keuka, Seneca, Canandaigua, and Cayuga lakes, the region is home to more than 120 wineries producing renowned cool climate wine varietals. Sip world-class wines beside picturesque, glacially-designed lakes and rolling hills at wineries in Finger Lakes Wine Country at one of its three distinct wine trails: Cayuga Lake Wine Trail, Keuka Lake Wine Trail, and Seneca Lake Wine Trail (pictured).
#13 Experience one of the wonders of the world up close and on the water (Greater Niagara)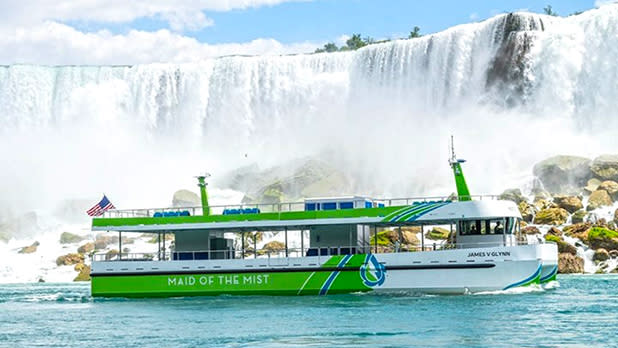 Credit: @niagarafallsadventures on Instagram
Dubbed the "Honeymoon Capital of the World'' in the late 1800s for its romantic grandiosity, Niagara Falls sees more than 12 million visitors each year. Get closer to the waters of Niagara Falls than you thought possible at the Cave of the Winds experience--a tour through the Niagara Gorge and wooden walkways that bring you just 20 feet from underneath the waters of Bridal Veil Falls. Ride along the gorge and under the falls on the iconic Maid of the Mist journey (pictured), and feel the thrill of Devil's Hole class 5 whitewater rapids and the magnitude of the Whirlpool at Whirlpool Jet Boat Tours.
#14 Traverse the Grand Canyon of the East (Greater Niagara)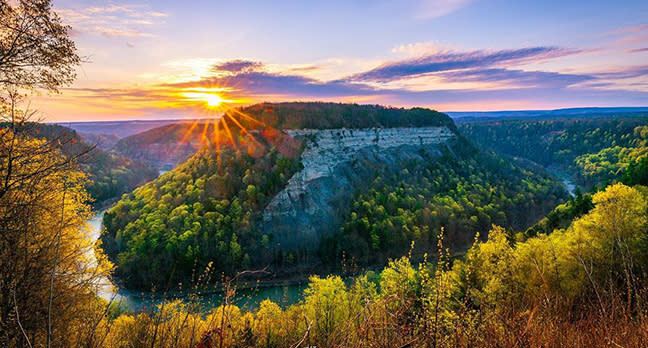 Credit: @kryptonist on Instagram
Magnificent is an understatement at Letchworth State Park, renowned as the "Grand Canyon of the East", with breathtaking views of the Genesee River, three spectacular waterfalls, and some of the state's most colorful fall foliage on display. But what draws visitors from all over to its front doors is its unparalleled versatility, offering relaxed sightseeing experiences through extreme outdoor adventures. Explore 66 miles of hiking trails, or available biking and horseback riding trails. Get out on the water in summer and enjoy whitewater rafting, kayaking, and swimming, or ride above the park in a hot air balloon. In the winter months, try snow tubing, cross-country skiing, and snowmobiling. Letchworth State Park is also home to The Autism Nature Trail (A.N.T.), a safe and inclusive trail for individuals with autism and other developmental disabilities to explore nature through eight sensory stations.
#15 Visit the oldest winery in America (Hudson Valley)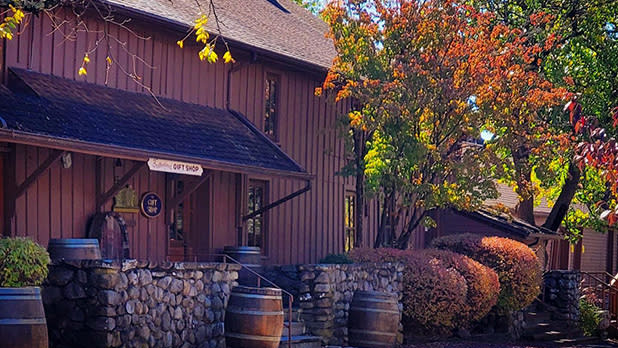 Credit: @forevercozyvibes on Instagram
Take a trip to America's oldest winery, Brotherhood–a historic New York State landmark established in 1839 that has survived Prohibition, World War II, the Great Depression, and in more recent history, a devastating fire. Experience the historic winery and underground cellars with over two hundred oak barrels and a crested vault containing some of the oldest vintage wines in the country on a private tour, followed by a guided tasting of varietal and traditional selections. 
#16 Experience fine dining at America's best culinary school (Hudson Valley)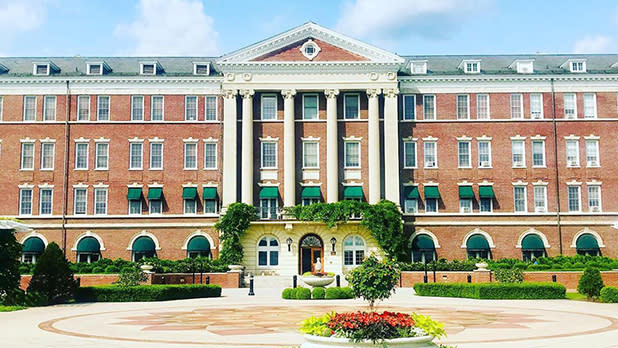 Credit: @gimletstyle on Instagram
What do Anthony Bourdain, Michael Mina, and Roy Choi all have in common? They studied at The Culinary Institute of America, the Le Cordon Bleu of America. Book a table at one of The CIA's New York restaurants and be wined and dined by students and faculty chefs. At their Hyde Park campus, there are three restaurants available for a dine-in experience, each with a unique focus: American Bounty Restaurant (contemporary and traditional seasonal American cuisine), The Bocuse Restaurant (reimagined French classics), and opening January 6, Ristorante Caterina de' Medici (authentic regional Italian cuisine).
#17 Get a taste of the Jazz Age life at Oheka Castle in Huntington (Long Island)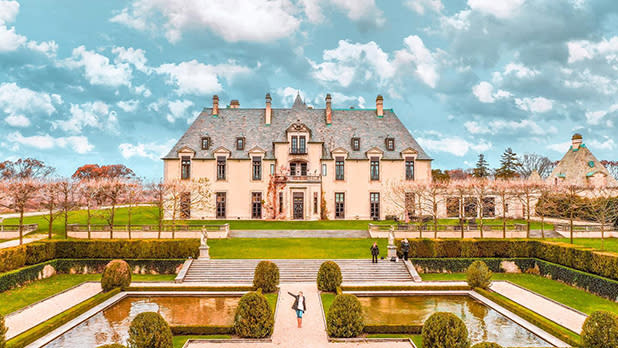 Credit: @noerosetravel on Instagram
The height of opulence in the Jazz Age, Long Island was a longtime playground for the rich and famous. One such place you can experience a slice of the Gold Coast lifestyle from the Roarin' 20s is at Oheka Castle, a historic mansion built in 1919 on a 443-acre plot. The second-largest private residence ever built in America, the 127-room estate was the center of grand receptions hosting royalty, political leaders, and Hollywood stars–and more recently in 2014, the setting for Taylor Swift's 'Blank Space' music video. Take a tour (in-person or virtual) of the French-chateau-inspired castle, estate, and gardens and be transported back in time to the height of the Gilded Age.
#18 Book a beachside getaway in the ritzy Hamptons (Long Island)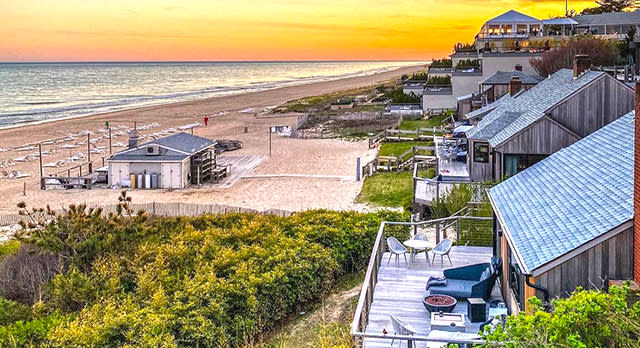 Credit: @ler430 on Instagram
Leave your worries and troubles behind and head on down to the world-famous Hamptons for an enviable beachside vacation. While there is the option to splash out on a private home or lodge, you can also find affordable hotels and resorts close to the waterfront to choose from. Spend your vacation strolling along the beaches, and indulge in gourmet dining and wine tastings. Take a trip out to the historic Montauk Point Lighthouse, the oldest lighthouse in New York State containing a museum, tower, and gift shop.
#19 See NYC from a new angle at The Edge (New York City)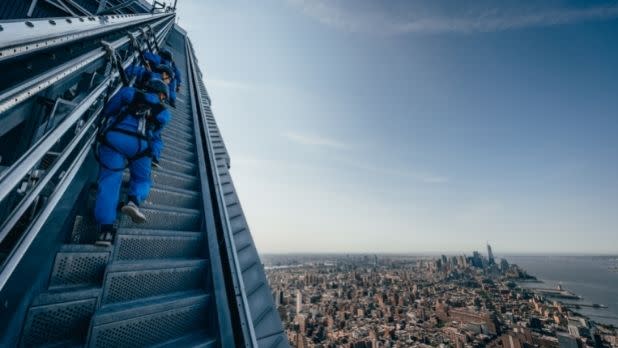 Credit: Courtesy of Edge
Warning: This activity is not for the faint of heart. See iconic New York City landmarks like never before with a skyscraping experience at Edge. City Climb, the highest open-air building ascent in the world, sees climbers scale the outside of a skyscraper on a 45-degree angled staircase and lean out across the highest outdoor platform in New York City–more than 1,200 feet from the ground! If you prefer a less extreme experience with equally impressive panoramic views, visit the outdoor sky deck and champagne bar.
#20 See a show (or three) on Broadway (New York City)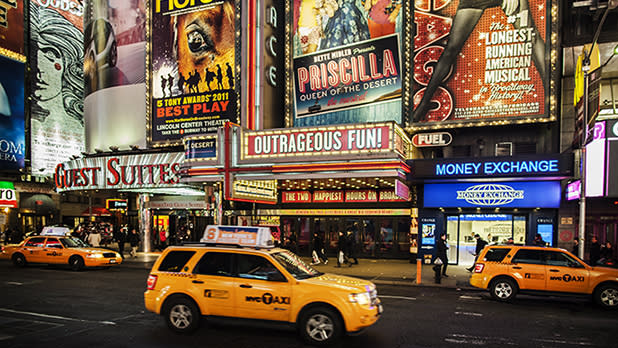 Need we say more? After an especially long hiatus throughout 2020 and 2021, Broadway is returning to the stage. Plan your lineup of must-see shows in the Theater District in advance through each show's official ticketing partner, or find last-minute tickets and discounts through TodayTiX, lottery.broadwaydirect.com, ticket lotteries, TKTS booths and more! For a guide to what to see, where to eat, and things to do in and around the Theater District, check out our local's guide to Broadway.
#21 Stay overnight in a real-life castle (Thousand Islands-Seaway)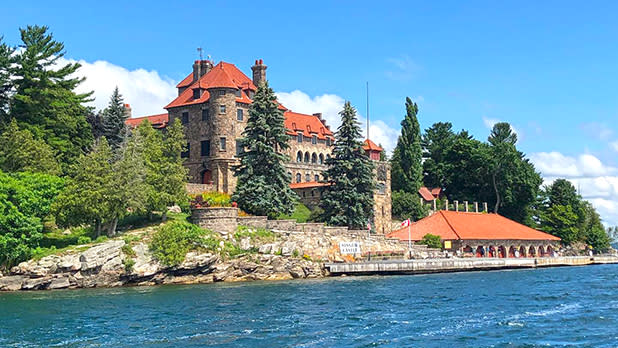 Credit: @_rbbramlett on Instagram
Be the King or Queen of your very own Gothic castle for the night at Singer Castle. Built in 1905 by the fifth president of the Singer Sewing Machine Company, the grand granite castle sits on Dark Island, a small island accessible by boat several times a day. Explore the castle's medieval entranceway lined with Knights of Armor, secret passages, hand-carved furnishings and decor, and more. If you're only in town for the day, a 45-minute tour and narrative of the history of Singer Castle are available.
#22 Take a fishing trip on one of a thousand islands (Thousand Islands-Seaway)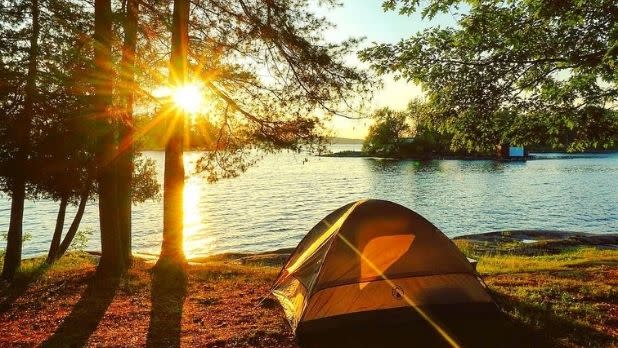 Credit: @visit1000islands on Instagram
The Thousand Islands-Seaway is the ultimate destination for fishing enthusiasts of every ability. Take a fishing charter, launch your own boat, or pull up a chair along the shore and take in views of Lake Ontario (pictured). Fishing licenses are available all throughout the region, with fishing maps, bait, and equipment found at local bait shops. The fishing doesn't stop when the temperature drops! Ice fishing can be found across the vast waters of the Thousand Islands in winter months along protected bays.
If you're in the area during summer, be sure to check out the Oswego Harborfest--a free four-day festival with musical performances and spectacular fireworks display over the Oswego River.
---
Share your New York State adventures with us on Instagram and Twitter and tag us on Facebook!