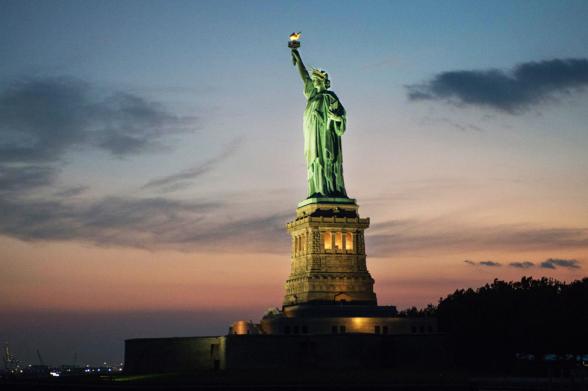 With so many exciting and thrilling attractions throughout the state, it's hard to decide where to start. These dazzling destinations are popular for a reason with one-of-a-kind adventures around every corner, waiting for you to experience. We've put together a list of New York's most popular attractions from award-winning Broadway shows and Bricktastic theme parks to scenic railroad rides and boat cruises that are 100% worth the hype (and the lines). 
Masks are encouraged, but optional in most settings per New York State guidelines. Individual businesses or attractions may require mask wearing. Call ahead and check websites and social media to make sure attractions and amenities are open and available.
JUMP TO: New York City | Hudson Valley | Adirondacks | Catskills | Long Island | Thousand Islands-Seaway | Finger Lakes | Greater Niagara | Capital-Saratoga | Chautauqua-Allegheny |  Central NY
You (and your Instagram followers) are sure to love the views from Midtown's tallest commercial skyscraper. This jaw-dropping experience begins with an immersive elevator ride up to the 91st floor to a massive room filled with floor-to-ceiling mirrors, interactive art experiences, and amazing panoramic views of the city. If you're feeling brave, take a step out onto the Levitation glass skybox and gaze out at Madison Ave. from 1,000 feet above, or take a ride in the Ascent glass elevator, the largest of its kind in the world. If you want something a little milder, the outdoor terrace offers breathtaking views and relaxing vibes. To beat the crowds, it's recommended to arrive upon opening. If you're willing to wait, a trip to Summit One just before sunset definitely won't disappoint. General admission starts at $42 for adults (13+) and $36 for children (6-12), under 5 is free.
There really isn't anything as magical as a stroll through the famed Central Park. No matter what season you choose to visit New York City's 843-acre backyard, you're bound to be amazed by its natural beauty. Stroll through bright and blooming cherry blossoms in the spring, admire the changing leaves in the fall, go ice skating in the winter, or relax in the sun on the green grass in the summer. After you take in the scenery, pay a visit to some of the park's most popular attractions like the Central Park Zoo, Delacorte Theater, Belvedere Castle, the Swiss Cottage, Marionette Theatre, Bethesda Terrace, and Wollman Lake. If you're looking for an educational park experience, take one of the guided tours with the Central Park Conservancy like the Iconic Views Tour ($25/person), Statues and Monuments Tour ($25/person), Music in Central Park Tour ($35/person), and more. 
Photo by Anna Pakman
Broadway is one of New York City's most iconic and memorable experiences! Where else can you witness so many entertaining award-winning shows in one city? New York's Theatre District is home to over 40 Broadway theaters, so there's never a shortage of talent to admire. Be sure to catch favorites like The Lion King (tickets start at $125.92), Hamilton (tickets start at $117.56), and Wicked (tickets start at $117.56), or 76th Tony Award-Winner for best musical Kimberly Akimbo (tickets start at $96.66) and best musical revival Parade (tickets start at $96.66). With so many popular shows, tickets do sell out quickly, so be sure to book in advance.

One of the world's most recognizable, inspiring, and historic landmarks can be found right here in New York City. This universal symbol of hope and freedom welcomes millions of visitors each year and for good reason. The trip to this monumental destination begins with a scenic ferry ride over to Liberty Island (included in general admission), where you'll find the Statue of Liberty Museum, Ellis Island National Museum of Immigration, and the monument itself. For a truly breathtaking experience, reserve tickets in advance and climb 10 stories up to the top of the Pedestal or take on the double-helix spiraling staircase up to the Crown. General Admission is $24.50 for adults, $12 for children 4-12, and $18 for seniors (62+). Access to Pedestal is $24.30 for adults, $12.30 for children 4-12, and $18.30 for seniors (62+). Crown access is $24.30 for adults, $12.30 for children 4-12, and $18.30 for seniors (62+).
Photo courtesy of Jim Smith Photography
Renew your mind, body, and spirit at the charming 259-room Victorian castle resort nestled among the Hudson Valley's peaceful Shawangunk Mountains. Unwind at the award-winning spa, explore over 85 miles of hiking trails, kayak, canoe, or swim in the glacial lake, go horseback riding, and so much more! Book a night and enjoy all the resort amenities including meals prepared by award-winning chefs or purchase a day pass for a memorable day full of Mohonk fun. If you're planning to spend the day at the Mountain House, be sure to reserve your experience online in advance to guarantee availability. 
Climb, build, and adventure through the ultimate destination of fun for children 2-12 at the largest LEGOLAND theme park in the world! This 150-acre park is jam-packed with all things LEGO, sporting dozens of rides, shows, and attractions scattered throughout seven LEGO-themed lands. Splish, splash, and cool off at the Water Playground with awesome waterslides and a cascading splash. Kids (and parents) will love to stay and play at the LEGOLAND hotel with immersive themed rooms, kid-friendly accommodations, and a resort-style pool. During the busier months over the summer, wait times tend to be longer. Buying tickets online in advance and downloading the LEGOLAND app to view ride wait times and show start times can help expedite your trip. One-day theme park tickets start at $59 online and $94 at the gate. 
Discover the harmonious relationship of art and nature at the 500-acre Storm King Art Center.  The outdoor sculpture garden displays over 100 monumental large-scale sculptures among the hills, meadows, and forests of the Hudson Valley under the wide open sky. This renowned sculpture garden features rotating exhibitions from some of the industry's best like Ugo Rondinone, RA Walden, and Beatriz Cortez whose works are all currently on display until November 13, 2023. Purchasing timed-entry tickets online is strongly recommended to guarantee entry at preferred time. Tickets are priced by car and number of passengers ranging from $23-$110. 

Escape the hustle and bustle of daily life on a scenic ride through mountain vistas, peaceful wildlife, winding river valleys, and more on the Catskill Mountain Railroad. The former Catskill Mountain branch of the New York Central Railroad will take you on a one-of-a-kind journey up Hurley Mountain from Kingston ending in Highmount. Depending on the season, you can travel via themed rides like the Spring/Summertime Catskill Flyer, Catskill Foliage Adventure Ride, Easter Bunny Express, Ice Cream Sundays, Polar Express Ride, and more. Prices vary by season and ride.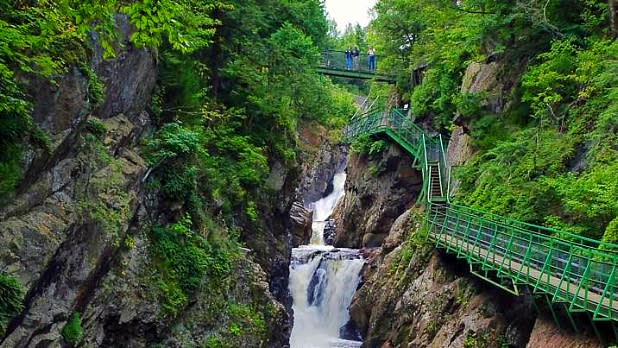 Breathe in the fresh mountain air and feel the mist from four spectacular waterfalls on your face along the base of Whiteface Mountain at High Falls Gorge. This 22-acre privately-owned park is full of exciting year-round adventures like exploring "The Ancient Valley of Foaming Water," touching a 1.5 billion-year-old rock, one of the oldest in the world, looking down at the mighty AuSable River from a glass platform in the summer, admiring breathtaking ice formations alongside granite cliffs in the winter, and so much more. Tickets for the summer season (May-Oct) are $15.95 for adults (13+) and $12.95 for kids (4-12).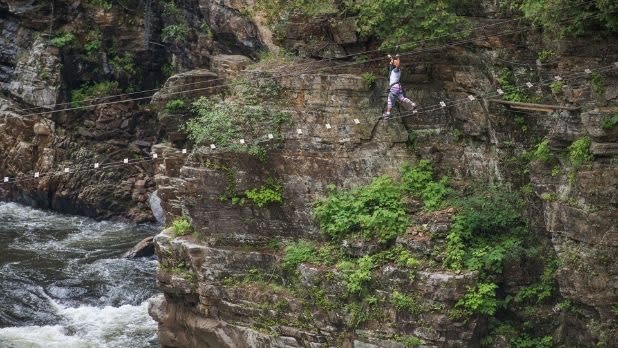 The "Grand Canyon of the Adirondacks" is a must-visit for your travel bucket list. Ausable Chasm is one of North America's oldest attractions and in its 153-year history, it has amazed nearly 11 million visitors. This adventure is full of natural wonders for you to explore like 500 million-year-old, naturally-formed sandstone, beautiful and historic nature trails, and scenic vistas and waterfalls you can only find in the Adirondacks. Get your adrenaline pumping while you rappel down a 200-foot traverse over the Ausable River, rock climb alongside the water with an experienced guide, or ride Ausable Chasm rapids in a raft on a Float Tour (you can't make reservations so plan to arrive early to beat the lines). For something on the milder side, try a Lantern Tour and discover the beauty of the Chasm at night or get up close and personal with the river on a Riverwalk Tour (plan to arrive early to avoid the crowds). Basic "trails only" admission is $19.95 for adults 13+, $11.95 for kids (5-12), and free for children under 5. Prices for additional tours and experiences vary.
Hop aboard a sightseeing cruise of the pristine, dazzling waters of the Queen of American Lakes and take in the unrivaled beauty of the Adirondacks. Set sail on various water adventures like the Paddlewheel cruise, where you'll travel aboard the Minne Ha Ha, an authentic sternwheel steamboat, or the motor vessel Mohican cruise which will guide you through the lake's southern basin. If you're feeling luxurious, try one of the company's specialty cruises like the Sunday Champagne Brunch cruise or Midday Luncheon cruise. Prices vary by cruise. Advanced online ticket purchases are recommended. 
Credit: Olympic Regional Development Authority
Relive the Olympic glory of the 1932 and 1980 Lake Placid games with the Lake Placid Olympic Experience. Learn about some of the country's most significant Olympic moments at four historic venues: the Olympic Center, the Olympic Jumping Complex, Mt Van Hoevenberg, and Whiteface Mountain. The museum, found at the Olympic Center, is home to video highlights, equipment, uniforms, and memorabilia from the games for you to explore. Skate through Lake Placid history yourself at the Olympic Oval; it's open in the winter for ice skating and in the summer for inline skating. At the Olympic Jumping Complex, you and the family can hop on the Skyride Gondola and admire a bird's eye view of the landing hill. For a thrilling adventure, try the Cliffside Coaster or Bobsled Experience at Mt Van Hoevenberg. Soar through the Adirondack sky on a Cloudsplitter Gondola Ride at Whiteface Mountain or go for gold on a hike up to the top. Prices vary based on location and experience.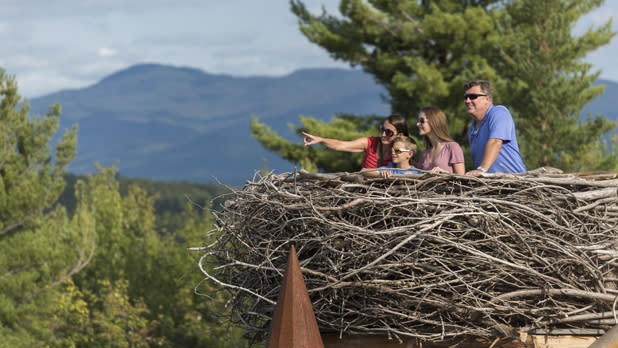 A full day of untamed outdoor adventure awaits at the 115-acre Wild Center and Wild Walk. Walk along the treetops on more than 1,000 feet of bridges and platforms that look out over the sprawling Adirondack forest. There are all kinds of things to explore like a four-story treehouse, swinging bridges, a human-sized spider web, and a giant bald eagle's nest you can climb into! Be sure to stop by educational exhibits like Climate Solutions, Forest Music, and Patrick Dougherty's Stickwork, that'll teach you about the nature of the Adirondacks. In November, wander through an enchanting wild winter wonderland at the annual Wild Lights event. The Wild Walk will be illuminated with thousands of glowing lights to bask in after dark and Forest Music is decked out with immersive music and lights. Admission is $23 for adults, $21 for active military and seniors, and $13 for youth (5-17).
If you've always dreamed of standing in the footprints where Hendrix made history among a crowd of 500,000, now's your chance! Travel back in music history on the grounds of the 1969 Woodstock Music Festival at the Museum at Bethel Woods. Stroll through immersive and interactive exhibits dedicated to preserving the culture of the '60s and the festival itself. The main exhibit ​​features 20 films, five interactive productions, and more. You can even listen to the music of the era and watch real footage of the three-day celebration from the perspective of fans and performers. In the summer, pair your musical museum visit with out-of-this-world live music from Bethel's summer concert series. This year's lineup includes Zac Brown Band, Jason Aldean, the Goo Goo Dolls, Chris Stapleton, Big Time Rush, and two rocking music festivals. In the winter, take a drive through holiday wonderland at the annual Peace, Love, & Lights festival. Tickets are $19 advance/$21.69 walkup for adults, $17 advance/$19 walkup for seniors (65+), and $5 advance/$5 walkup for youth (6-18).
For a luxurious Long Island beach getaway that's a little more low-key than the Hamptons, plan a trip to Montauk. This destination is full of chic hotels, gorgeous sandy beaches, picturesque views, and some of the world's best surf fishing. A trip to "The End," of Long Island's easternmost tip isn't complete without stopping at the historic Montauk Point Lighthouse. It's not only the oldest in New York State, but also the fourth-oldest working lighthouse in the country, offering breathtaking 360-degree oceanside views of the Block Island Sound meeting the Atlantic Ocean. Experience the area's fresh local seafood at the Lobster Roll Restaurant, the Clam Bar at Napeague, or Gosman's Dock, unwind at lush hotels like Gurney's Montauk Resort and Seawater Spa or Hero Beach Club, or explore the famed Long Island Wine Country on a Tapped Enterprises wine tour.
Soothe your mind, body, and soul with the scent of fresh lavender at one of the country's largest (and most Instagrammable) lavender farms right on Long Island. Lavender by the Bay boasts two heavenly locations in East Marion and Calverton each with over 80,000 blooming lavender plants. Stop at the gift shop to purchase freshly-picked bunches of lavender, essential oils, honey, soaps, and other products. Be sure to claim your tickets to Lavender by the Bay in advance, as they tend to sell out quickly. Prices vary by location, variety, and season and include a 1.5-hour time slot to the farm. 
Explore the elegant ​​120-room Rhineland-style castle and yacht house built at the turn of the century on a majestic guided boat tour with Uncle Sam Boat Tours or Clayton Island Tours. The grand six-story castle along the St. Lawrence River is one of the Thousand Islands' most revered treasures. This magical tour will show you the beauty of Heart Island and guide you through the grounds and much of the castle's interior including rooms such as the ballroom, grand hallway, and library. Tickets for the tour are $12.50 for adults (13+), $9.00 for children (5-12), and free for children four and under.
Stroll through a gorgeous 28-room Scottish-inspired castle originally owned by the president of the Singer Sewing Machine Company. Take an awe-inspiring 45-minute guided tour of the castle on Dark Island, built between 1900 and 1905, where you'll get to explore seven acres of grounds featuring the five-story clock tower, rose garden, and the castle itself with four floors of grand rooms. You can even stay overnight in the one-bedroom suite and live like royalty! Tours cost $14.75 for adults, $7.75 for children 4 and up, $12.75 for military adults, and $6.75 for military children, children under four are free.
Explore internationally-acclaimed wines from world-class wineries and vineyards alongside jaw-dropping lakeside views at the ​​USA Today 10Best Readers Choice 2018 winner of best wine region in the country! Get to know the historic Finger Lakes region as you float on the sparkling waters of Cayuga Lake aboard a spacious pontoon boat on a four-hour Wineries by Water tour ($99) with Bianconi Tours. If traveling by land is more your style, hit the road through the Cayuga, Keuka, and Seneca Lake wine trails by bus with Finger Lakes Winery Tours (up to 56 people) or Crush Beer and Wine Tours ($164/person-$174/person).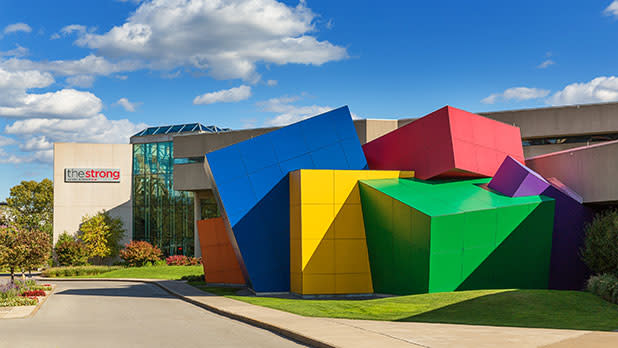 The world's only collection-based museum focused on play is a 100% must-visit for kids (and kids at heart). The Strong National Museum of Play houses some of the world's most comprehensive collections of dolls, toys, and play-focused objects and the Toy Hall of Fame. There are tons of hands-on exhibits to explore, antique pinball machines and classic arcade games to play, and even a carousel and train to take a ride on. The newly-opened 90,000-square-foot play-filled expansion, called the Neighborhood of Play, is filled with even more fun. It's got interactive toy technology exhibits, an outdoor board game-themed garden, a brewery, a gaming-themed restaurant, a hotel, the world's largest playable Donkey Kong arcade game, and even houses the new World Video Game Hall of Fame!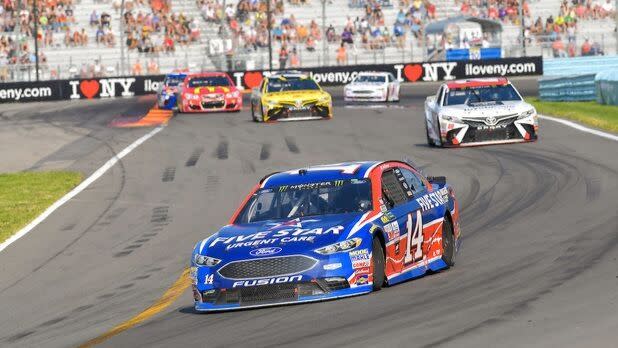 Racing buffs: start your engines for a thrilling world-class racing experience. Throughout the summer at Watkins Glen International, you can catch exciting racing events like Sahlen's Six Hours of the Glen in June, Go Bowling at the Glen Weekend in August (the only NASCAR race in NYS), Hilliard Vintage Grand Prix Weekend in September, as well as other unique events. Have you always dreamed of driving on a world-renowned track? Now's your chance! On public Drive the Glen days, visitors can drive their own vehicles for two laps around the 3.4-mile Grand Prix circuit for the ultimate Watkins Glen International experience. Ticket prices vary by event.
The Great New York State Fair is one of the state's most beloved events of the year. This amazing 13-day celebration brings millions from all across the Empire State and the country. With tons of delicious fair cuisine like fried Oreos, sausage and peppers, and wine slushies, adorable animals, exciting midway rides, live music from world-class musicians like REO Speedwagon, Tyler Hubbard, Theory of a Deadman, and Chubby Checker, you're bound to have a great time! August 23 - September 4, $6 daily for adults, seniors, and children 12 and under, free. Advanced online ticket purchase is required. 
​​Take in one of the most famous and breathtaking waterfall views, 400 acres of lush, scenic terrain, an array of exciting attractions, and much more at the United States' oldest state park. Admire the beauty of the falls from a new angle on a Maid of the Mist boat cruise, that takes you to the base of the American and Horseshoe Falls. Tickets for the Maid of the Mist boat cruise can be purchased online or at the booth and used on any day, and are handled on a first come first serve basis but don't guarantee a specific time slot. It's recommended to arrive early in the day to secure a spot. Cave of the Winds is also an unforgettable adventure where you descend 175 feet down the Niagara Gorge to the Hurricane Deck. You'll want to put on your raincoat because you're about to get up close and personal with the falls in the splash zone. For Cave of the Winds, tickets can only be purchased at the booth, so make sure to arrive early in the day before times sell out. Tickets to Maid of the Mist cost $28.25 for adults and $16.50 for kids 6-12. Tickets to Cave of the Winds cost $21 for adults and $17 for kids until October 15, 2023. 
Experience the legacy of Buffalo as you stroll through 21 historic waterfront acres hosting thousands of year-round events. This lively area has something for everyone to enjoy from outdoor yoga and weekly live music in the summer to ice skating on the 35,000-square-foot ice rink on the recreated Erie Canal in the winter. Walk through America's largest inland naval park, the Buffalo and Erie County Naval & Military Park, grab a bite at (716) Food & Sport, take in breathtaking views of the city and Canada from the Erie Basin Marina Observation Tower, snap a photo with Shark Girl, or admire the historic Buffalo Lighthouse as it welcomes you to the city. 
Credit: @_lionelm on Instagram
There's only one place you can visit to get an original, authentic Buffalo wing, and that's in Buffalo, of course! A trip to Frank and Teresa's Anchor Bar, where the first Buffalo wing was invented in 1964, is one that you won't regret. Their menu offers all things wings with your choice of nine sauces ranging from mild to extreme heat (if you're feeling brave) as well as classic bar favorites.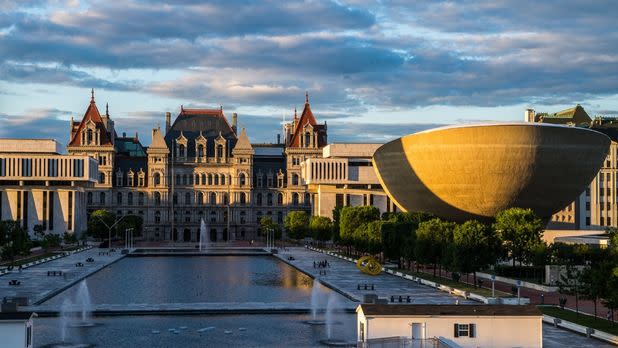 The Empire State Plaza itself is jam-packed with many of Albany and New York's must-see stops. The New York State Capitol boasts stunning examples of 19th-century architecture with intricate and elaborate carvings and a unique blend of Renaissance, Romanesque, and French Renaissance Revival styles. The Egg is also a must-visit, presenting some of the best dance, music, and theater performances in the region and unique architecture. If you're looking to learn more about the culture and history of New York State, be sure to stop at the New York State Museum. You'll find a variety of exhibits to explore including Adirondack Wilderness, Native Peoples of New York, and the World Trade Center: Rescue, Recovery, and Response. Take a tour of the only WWII-era destroyer escort still afloat and with its original battle armament, the USS Slater DE766. The Slater was launched in 1944, saw service in both the Atlantic and Pacific Oceans during WWII, and is the last floating survivor of 563 sister ships in the US. You won't regret the views from the 42-floor observation deck at Corning Tower. It's the tallest building in the state outside of New York City, offering overhead views of the city, Empire State Plaza, the Hudson River Valley, the foothills of the Adirondacks, the Catskills, and the Berkshires of western Massachusetts. 
Credit: @antelizjr on Instagram
Witness horse-racing history at one of the world's top 10 oldest organized sporting venues and the third oldest racetrack in the country. Watch some of the world's best thoroughbreds zoom down the dirt track and compete in famous races like the Travers Stakes happening on August 26, 2023. Be sure to check out delicious local food, live music, tours of the facility, and fun seasonal events like the fanciest hat competition. Daily general admission is $10. Travers Day admission is $30.
Credit: National Comedy Center
This gem of the Chautauqua-Allegheny region is the nation's first museum and cultural institution devoted entirely to the art of comedy. The center itself is located in Jamestown, the hometown of comedy legend Lucille Ball and is filled with over 50 immersive and interactive exhibits that are bound to put a smile on your face. There's tons of fun with activities like Comedy Karaoke, Make a Meme, Hologram Theater, and the Stand-Up Lounge. If you're around from August 2-6, you'll definitely want to stop by for the Lucille Ball Comedy Festival. This yearly extravaganza features more than 50 events spread across five days and in the past, has welcomed some of comedy's biggest stars like Jerry Seinfeld, Ellen DeGeneres, Trevor Noah, Lily Tomlin, and Jay Leno. This year, they'll add Gabriel "Fluffy" Iglesias and Taylor Tomlinson to the lineup of hilarious headliners. Regular admission costs $33.50 for adults, $31.50 for seniors (60+), $26.50 for youth (13-17), and $20.50 for children (6-12). For summer 2023 only, up to two kids (17 and under) are free with adult ticket purchases. Get the full comedy experience with dual admission to the Lucy Desi Museum and National Comedy Center. 
Celebrate the legacy, lives, and careers of Lucille Ball and Desi Arnaz at the Lucille Ball Desi Arnaz Museum. Here, you'll unlock the ultimate fan experience with memorabilia, videos, and photographs from the lives and film and television work of the comedic couple as well as original costumes, props, scripts, Emmy awards, and exact re-creations of the I Love Lucy sets. Discover a behind-the-scenes look at the making of the TV series and even an opportunity to star in your own Vitameatavegamin commercial! Regular admission costs $21 for adults, $20 for seniors (60+), $18 for youth (13-17), and $16 for children (6-12). For summer 2023 only, up to two kids (17 and under) are free with adult ticket purchases. Get the full comedy experience with dual admission to the Lucy Desi Museum and National Comedy Center. 
You'll be enchanted as you walk through a world filled with towering rocks, deep crevices and passageways, cool cavernous dens, and small caves with rock formations dating back more than 300 million years. Venture down the main mile long hiking trail that guides you through Panama Rocks' magical landscape. If you're looking for extra adventure, try out the Panama Rocks Ax Throwing range, where you can safely test your ax-throwing abilities alongside a group of "axperts." General admission is $10 for adults and $7 for kids (6-12).
Spend some time learning the history of America's favorite pastime at the National Baseball Hall of Fame & Museum. Discover the stories and experiences of baseball pioneers and hall of famers like Lou Gehrig, Jackie Robinson, and Babe Ruth. Travel through time as you stroll alongside a lifesize baseball timeline filled with interesting artifacts and documents that highlight the game's biggest heroes and teams. There are tons of exciting exhibits for all types of fans from Shoebox Treasures, which is dedicated to telling the history of baseball cards, to Viva Baseball!, which explores the story of baseball in Caribbean Basin countries, to Sacred Ground that'll bring back all your childhood ballpark nostalgia, and more. Admission is $28 for adults (13-64), $22 for seniors (65+), $17 for juniors (7-12), $19 for veterans, and free for children under 6.
Photo courtesy of Howe Caverns
One of the largest caverns in the Northeast can be found right here in Central New York! Travel 156 feet below the earth's surface on a tour where you'll see amazing rock formations and the underground river that carved them. There really is fun for the whole family with all kinds of specialty tours including the 2.5-hour Signature Rock Discovery Tour that reveals portions of the cavern that have not been open to the public in over 100 years, or the 2-hour Family Flashlight Tour where you get to adventure through the caves using only the light in your hand. Traditional tours are $27 for adults (13-64), $24 for seniors (65+), $17 for kids (5-12), and free for kids under 4. Prices for additional tours vary.
Sifting for real 500 million-year-old double-terminated quartz crystals will definitely be the crown jewel of your next day of family fun. The Herkimer Diamond Mines are home to an abundance of one of nature's most dazzling gemstones and they're ready for you to discover them. Grab your hammer and mine for crystals hidden in the rocks in the above-ground mines, or screen away debris at the Sluice Mining Station to reveal your treasures. Everything you find is yours to keep! Afterward, bring your loot over to the Artisan Center and create custom jewelry to show off your hard work. Admission is $18 for adults (13+), $14 for kids (5-12), and free for kids under four, and includes an all-day prospecting ticket, gem collection bags, and use of a rock hammer.
---
Don't forget to post photos of your New York adventures on Instagram and Twitter with #iSpyNY and tag us on Facebook!