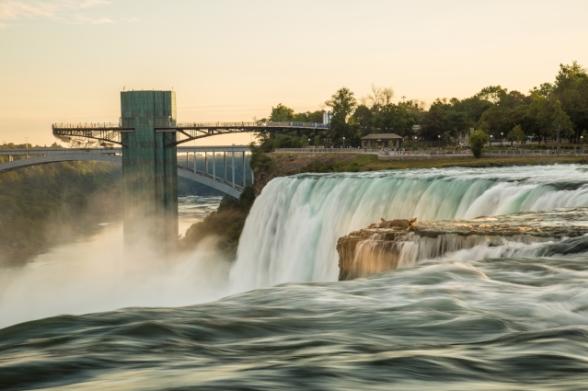 It's a new decade—which means that it's time to start making new memories in New York! 2020 is the year to swoop over Niagara Falls in a helicopter, go fly fishing in the birthplace of the sport, bring the kids to experience the most exciting new theme park in the US, and so much more! Read on to explore 20 New York attractions that you'll want to add to your personal bucket list and start planning your 2020 travels today. (Note: The I LOVE NY Build Your Own Bucket List Sweepstakes concluded on December 20, 2019.)

Ausable Chasm is often called "the Grand Canyon of the Adirondacks" because of its awe-inspiring natural beauty and its nearly two-mile-long gorge that cuts through high sandstone walls. It's been a tourist attraction since the 1870s, with visitors drawn to its picturesque hiking trails, stunning waterfalls, and the Ausable River—an idyllic waterway that's perfect for tubing or rafting.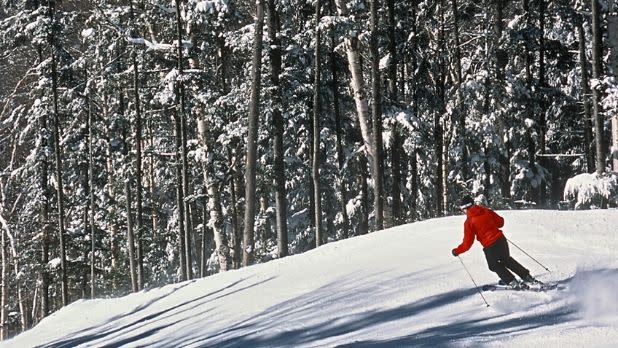 One of the Adirondacks' most popular wintertime destinations, Gore Mountain keeps getting better. The 2019/2020 ski season opens with major upgrades to facilities throughout the mountain, including direct-to-lift gates that will ease entry to the slopes, improved snowmaking, and even a snappy new logo! What stays the same is the excellent skiing, with its four peaks of Alpine terrain, plus family-friendly activities and thoughtful amenities—there are even electric car charging stations! Gore is enjoyable year-round as well, with mountain biking trails and a new zipline unveiled in 2019.

Credit: Beautiful Destinations
Established on the grounds of magnificent Saratoga Spa State Park in 1935, the Gideon Putnam has been helping visitors find inner peace ever since. Mineral baths, facials, and body scrubs can be enjoyed just as they were nearly 100 years ago. Thanks to President Theodore Roosevelt's tireless efforts to preserve Saratoga Springs, everyone can relax and enjoy the historic atmosphere. Soak in the mineral baths, then take in the 2,300 acres of scenic parkland and activities including the world famous Saratoga Performing Arts Center.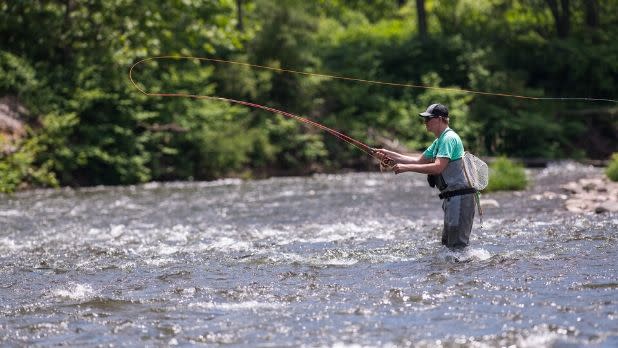 Considered the birthplace of fly fishing, the Catskill Park's mountain streams and rivers make a perfect setting for a day of world-class angling the whole family will love. Nowhere is the sport more celebrated than at the Catskill Fly Fishing Center & Museum in the hamlet of Roscoe, NY, also known as "Trout Town USA."  Here you can explore 55+ acres of nature trails and try your hand at catching trout at picturesque Wulff Run.

Credit: The Kartrite Resort & Indoor Waterpark
This 324-suite resort opened in 2019 with lots of activities for families, including the largest indoor water park in New York State! The Kartrite features vibrant multi-color slides, wilder water rides for the big kids, and a lazy river that's perfect for a leisurely float in a tube. The resort features eight dining and drinking options, including an eclectic upscale restaurant (Bixby's Derby), a tavern and tap room, sweet shop, and more. The impressive indoor park also features a pool that is accessible for visitors with disabilities and several smaller slides and play sections for the wee ones.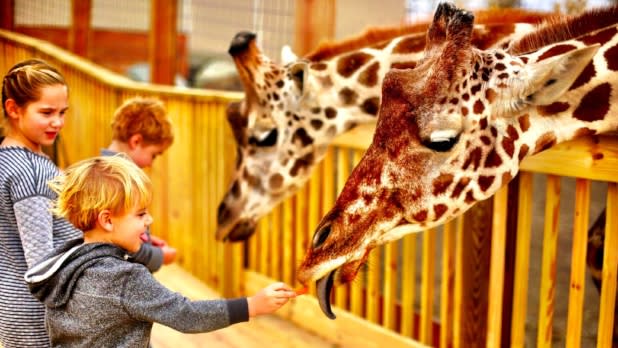 Home to viral sensation April the Giraffe and her calves Tajiri and Azizi, Animal Adventure Park is a world famous destination for up-close experiences with our fuzziest, furriest friends. Visitors swarm this popular attraction 20 minutes outside Binghamton from late spring to early fall for a chance to hand-feed and interact with camels, tortoises, monkeys, lemurs, and parrots—and of course to snap a selfie with April and her long-necked family! All in all, Animal Adventure Park houses 200 animals and 100 species, offering visitors plenty of opportunities for memorable experiences and family fun!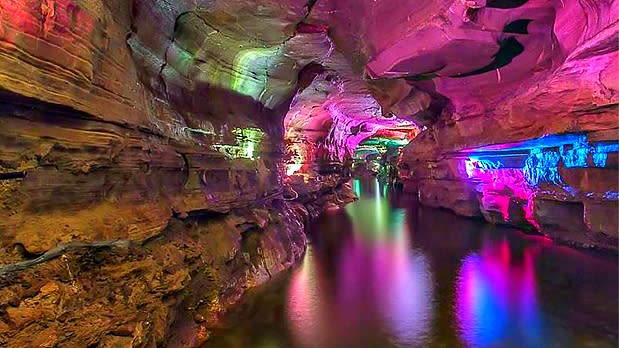 One of New York's oldest and most popular tourist attractions dating back to the 19th century, Howe Caverns offers visitors the chance to explore caves without any advanced equipment or spelunking knowledge! Today, the Caverns are only part of the attraction at this vast complex that is comprised of cave visits, an on-site motel, glassworks, a seasonal ropes course, and a brand-new Escape Room experience. Of course, cave visits remain a main draw, with scenic, breathtaking views up to 156 feet underground, and tours that include a boat ride on a subterranean river!

Photo Courtesy of ThisIsCooperstown.com
This one's already on every serious baseball fan's bucket list. Yet the Baseball Hall of Fame & Museum isn't just for devotees of the National Pastime. For one, the Hall's location in lovely Cooperstown is reason enough to visit, and the museum itself offers plenty of family fun for everyone. For those who spend 162 days a year following their favorite team—plus at least a few more if they make the playoffs!—this place is a marvel, with memorabilia from the sport's greatest moments, plaques honoring the 300-plus elite players and managers that shaped baseball history, and more!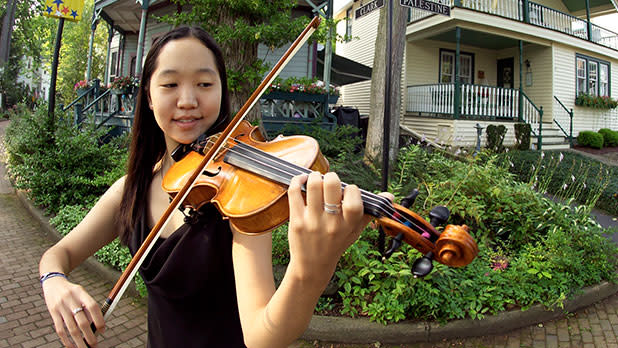 Each summer, Chautauqua Institution's sprawling, 750-acre campus of arts venues and stages, including an open-air, 4,000-seat amphitheater, welcomes a stunning array of performers from every discipline. The Chautauqua Symphony Orchestra is the musical heart of the Institution, which attracts more than 100,000 visitors to stay in Chautauqua and participate in programs, classes, and community events for all ages—all within the beautiful setting of a historic lakeside village. The 2020 season runs from June 27 to August 30.

Credit: Jonathan Weston
Stay in the shade and explore 15 acres of the Paleozoic ocean floor at Panama Rocks, believed to be the most extensive formation of glacier-cut, ocean-quartz conglomerate in the world. Climb along crevices reaching 60 feet in height and venture through caves. Located a short 15-minute drive from Chautauqua, the park includes informational signs that explain the unique geology, as well as an educational treasure hunt for kids, and picnic tables in case you want to take a break from experience and eat lunch in the great outdoors.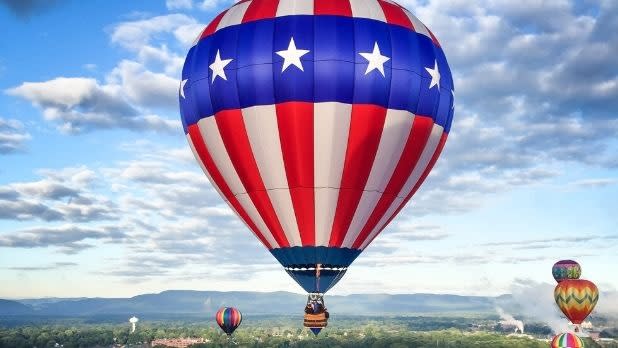 Soar above the Finger Lakes and create long-lasting memories with a balloon ride over one of New York State's most gorge-ous regions! Southern Tier Balloon Company will take you up, up, and away and give you a bird's-eye view of Buttermilk Falls and Taughannock Falls. Come back down to earth and explore the area in a car and on foot. Visit the Finger Lakes' beautiful parks or head to Ithaca to experience its restaurants, gorges, breweries, and more!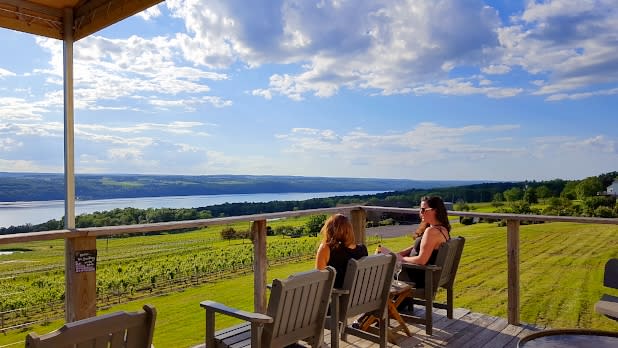 With 11 lakes and 4,000+ square miles, the Finger Lakes region offers plenty to explore for wine lovers. A good place to start is the Seneca Lake Wine Trail, with 31 member wineries, breathtaking views of vineyards and scenic lakes, and delicious estate-grown wines. In fact, Seneca Lake's trail is the largest of its kind in the east, so a trip here will be sure to satisfy every taste! 

Credit: Drew Brown
This super-sized children's museum moved to Buffalo's Canalside and opened in spring 2019 with programming aimed at inspiring, educating, and encouraging play for kids from newborns to 12-year-olds. The 43,000-square-foot, four-story building features a scaled-down hospital and construction site to allow children to experience real-world activities. Explore & More's "place-based play" concept extends to Western New York–themed areas so kids can learn about the Erie Canal, agriculture, and the region's status as an emerging tech hub. No visit is complete without a visit to Canalside, which offers family fun year-round, with ice skating and ice biking in winter and live music and outdoor activities in the warmer months.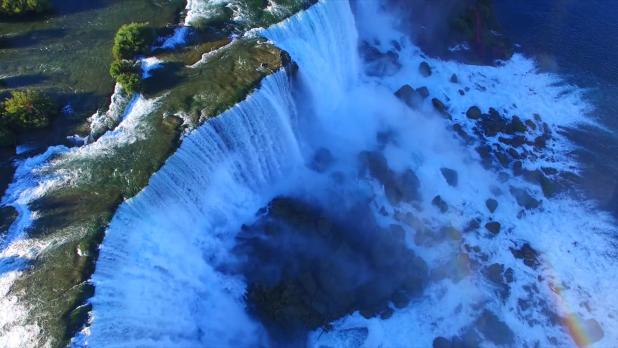 Sure, it's exciting to get close enough to Niagara Falls that you can feel the spray on your skin, but to take your experience to the next level, try flying over the Falls in a helicopter. After seeing the full breadth of this Wonder of the World, where more than 3,000 tons of water flow over the falls every second(!), come back down to earth and check out the features that make Niagara Falls one of New York State's most beloved attractions. Take a walk on the decks that lead to Cave of the Winds, visit seals and penguins at the Aquarium of Niagara, and learn all about this magnificent region at the Niagara Gorge Discovery Center.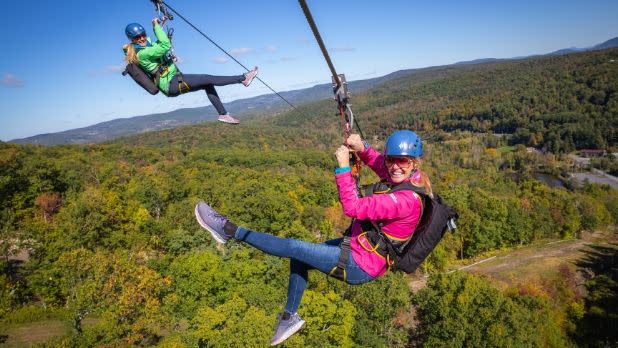 The Catamount ZipTour is New York's newest zipline experience, and the longest continuous one in the United States at 5,523 feet with a span that has a 1,000-foot descent. Soar above the Hudson Valley with exquisite views of mountains and lush scenery. Once you're back on solid ground, explore Hillsdale and Columbia County for farm-to-table dining, pleasant hiking trails, and the nearby city of Hudson, with its mile-long shopping district on Warren Street. 

Credit: ©2019 The Lego Group
Opening July 4, 2020 in Goshen, in the heart of the Hudson Valley, LEGOLAND New York Resort will be the largest LEGOLAND theme park in the world, with more than 50 rides, shows, and attractions on 150 picturesque acres. The park is aimed especially at families with kids ages 2–12, and will feature seven LEGO-themed lands, including Ninjago World, Lego Castle (with its Dragon coaster), LEGO Pirates and Splash Battle, and much more! The theme park opens this summer, and there's more fun planned: the LEGOLAND Hotel is slated to open in 2021, with 250 LEGO-themed rooms just steps from the park.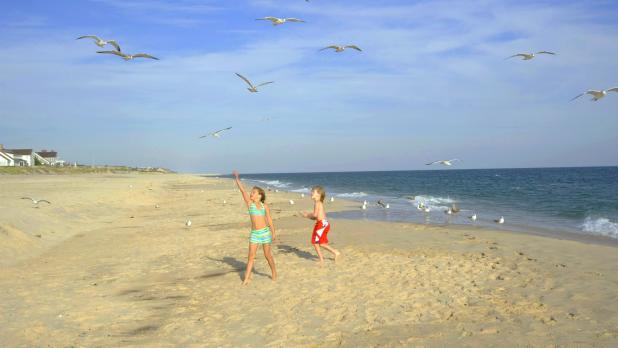 Consistently voted one of the best beaches in the world, Coopers Beach makes for a great starting point to experience the world-famous Hamptons! The sand, surf, and sun are a fantastic combination, but when the beach visit ends, the rest of the fun begins. Throughout the 20 or so villages that make up the Hamptons, from East Hampton to Montauk Point, you'll find world-class shopping, dining, and cultural options. Another can't-miss highlight is the Parrish Art Museum in Water Mill, featuring works by many of the area's famous artist residents in a building constructed by famed architects Herzog & de Meuron.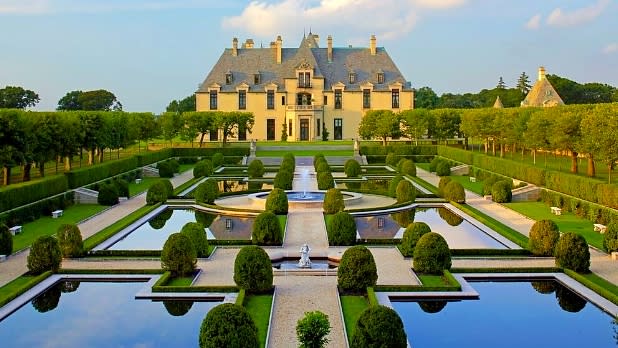 The North Shore of Long Island is home to America's historic Gold Coast, where grand estates once frequented by society's elite during the Roaring Twenties are now open to visitors who wish to relive history. You can stay overnight at OHEKA Castle, a majestic estate on the highest point of Long Island. Old Westbury Gardens features an extravagant English-style house as well as 200-acres of formal gardens. Explore the endless beauty of the uniquely landscaped grounds and woodlands along with ponds and lakes. It's not a trip to the Gold Coast without a little American history. Enjoy a tour of Sagamore Hill National Park, home to President Theodore (Teddy) Roosevelt's summer residence, dubbed the "Summer White House," as well as 95 acres of forest, tidal salt marsh, and bay beach.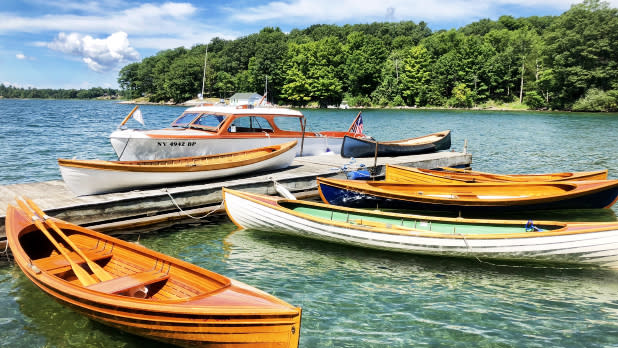 Set a short walk from the charming seaside village of Clayton, the Antique Boat Museum features the largest collection of antique and classic boats on display in North America! While visiting the museum you can learn about boating history on the St. Lawrence River, row a St. Lawrence skiff in French Bay, tour George Boldt's 1903 106-foot houseboat, and take a speedboat ride through the islands in a triple cockpit runabout. Many of the boats are works of art in themselves, and the museum celebrates the craftsmanship, dedication, and history in ways that make a visit fun for the whole family. 
Boldt Castle (Thousand Islands-Seaway)

Credit: George Fischer
This attraction sounds almost too dreamy to be true! Boldt Castle is a German-style castle built on Heart Island, a tree-covered, picturesque enclave in the awe-inspiring Thousand Islands-Seaway region. The only way to get there is by boat, and visitors come not only to explore the grounds and the buildings that dot the island, but to hear about its unique history. Built by millionaire hotelier George Boldt, who had a hand in popularizing if not inventing both the Waldorf Salad and Thousand Island dressing, the castle was a gift for his wife, who tragically died before it was finished. Come to discover the love story that unfolded to create the architectural masterpiece and to explore the beauty of Heart Island.
Share New York State adventures with us on Instagram and Twitter with #ISpyNY and tag us on Facebook!