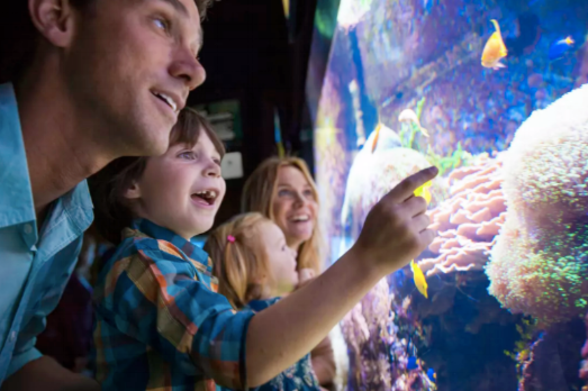 For many of you, spring break is just around the corner! But we know that you're busy and don't have time to plan the perfect New York getaway—so we did the hard work for you! These trip ideas are quick, easy, and filled with fun activities to please the whole family. We've rounded up kid-friendly lodgings and activities to help you make the most of the warmer weather and free time. Don't sit out spring break, go find some adventure! Or relaxation. You've got options.
Masks are encouraged, but optional in most settings per New York State guidelines. Individual businesses or attractions may require mask wearing. Call ahead and check websites and social media to make sure attractions and amenities are open and available. 
Originally publish: 02/07/2020 Updated: 02/17/2023
Old Forge (Adirondacks)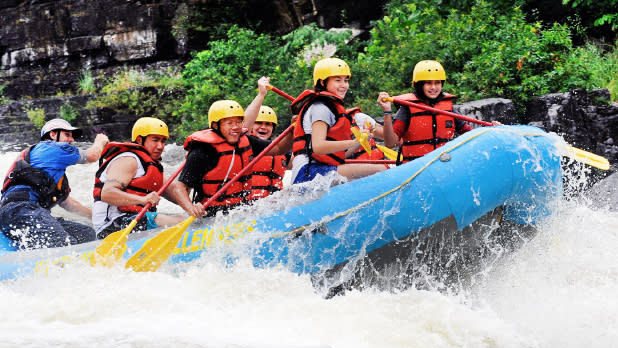 Take advantage of the amazing Family Spring Break Package at the Water's Edge Inn in the heart of the Adirondacks. The deal runs from March 19 through June 9 and besides the complimentary breakfast, when you stay three nights, get the fourth weeknight free! The Inn has a heated indoor pool for when it's not quite warm enough to swim outdoors, as well as a sauna, fitness center, arcade, guest laundry, complimentary wi-fi, and panoramic views of the Old Forge Pond from the Great Room. Plus, Old Forge is a very family-friendly destination. Head right across the street from the inn and check out Calypso's Cove Family Fun Center (open Memorial Day weekend, reopens for full season in June) for rides, games, mini-golf, zip lines, go-karts, a climbing wall, batting cages, and bumper boats! You'll get a 10% discount just for staying at the Inn. On any weekend in April, you can take your family of thrill-seekers whitewater rafting on the mighty Moose River. Be sure to swing by Benny's Ice Cream (reopening Memorial Day weekend) for a sweet treat to top it off.
Saratoga Springs (Capital-Saratoga)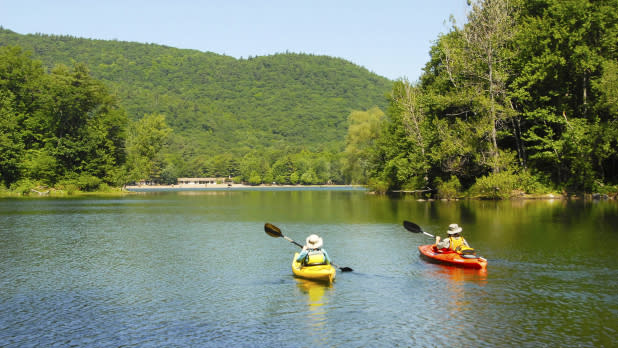 Spring for a trip to Saratoga Springs this season. The Bluebird Spa City Motor Lodge was once a motor lodge in the 1960s but has been renovated into chic lodging near all the action. Included in your stay are complimentary bikes and access to a common area courtyard. Another great option is the conveniently located Hampton Inn & Suites Saratoga Springs Downtown, where you can enjoy the gorgeous indoor pool, free breakfast, fitness center, and super short walking distances to nearby attractions. Drive 20 minutes and you'll reach Moreau Lake State Park, where you can lay back and relax on the beach and drop in your line for some fishing.
Hunter (Catskills)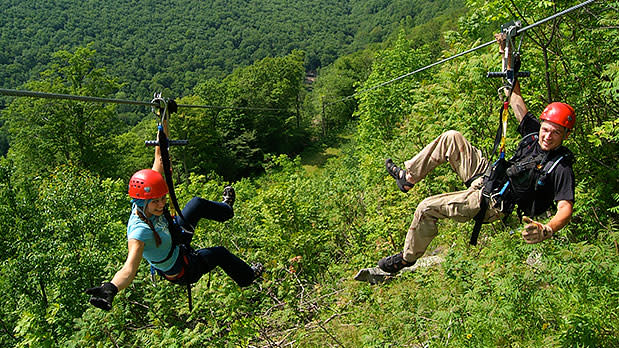 Winter may be over (thankfully), but skiing destination Hunter is still a perfect getaway destination for families. Book your rooms at the beautiful Scribner's Catskill Lodge, where your family (and pets!) can relax in comfortable rooms with breakfast available daily. Moving on to the great outdoors, you must try the New York Zipline Adventure Tours, one of the highest, fastest, and longest zipline canopy tours in North America. It might sound intimidating, but the view flying over the mountains is so spectacular that it's worth conquering any fears. Treat your little animal-lovers with a visit to the Catskill Animal Sanctuary where you can meet rescued animals at their happiest; opening weekend is April 1-2. You can ride the Bunny Express at the Catskill Mountain Railroad, a scenic ride through the countryside with the Easter Bunny on board, making a pit stop for an egg hunt, of course.
Cooperstown (Central)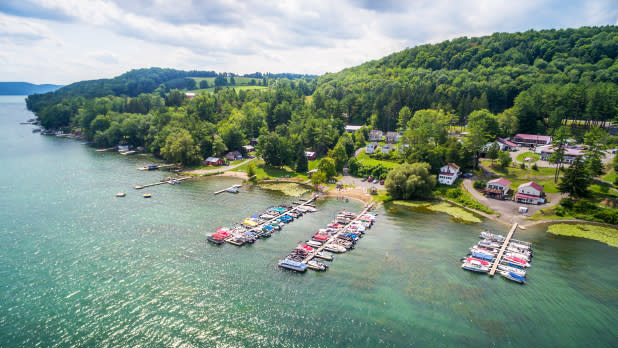 Yes, Cooperstown is famous for its baseball attractions, including the National Baseball Hall of Fame and Museum and the Cooperstown Bat Company Factory. These are both amazing attractions even for non-super-fans, and you should definitely go! But there's also much more to Cooperstown. You can see stunning natural scenery, like Glimmerglass State Park with its large sandy beach on the shore of Otsego Lake. It might be too chilly to go swimming but the weather should be just right for fishing and hiking the nature trails. Take a Glimmerglass Queen Boat Tour if you'd like a little background and history to go along with the sights. Then there's the Farmers' Museum, a "living" taste of New York history, reopening April 1. Explore the historic country village and farmstead, ride the Empire State Carousel, visit friendly farm animals, see the mysterious Cardiff Giant, and watch live demonstrations in the Blacksmith Shop. Stay at the Holiday Inn Express Cooperstown (they have an indoor hot tub), or the lovely Lake N' Pines Motel for views of the water with kayaks and paddle boards available to rent.
Chautauqua Lake (Chautauqua-Allegheny)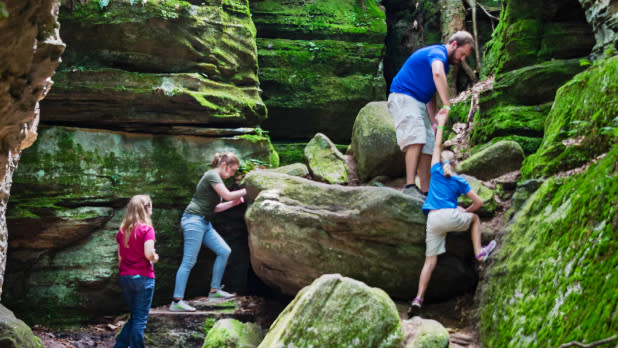 Escape to the calm and peaceful Chautauqua Lake for some R&R—with some belly laughs mixed in. Set up camp at the Chautauqua Suites Hotel & Expo Center where you'll find clean, comfortable rooms with the lake right outside your window. Spend some time in Long Point State Park, a peninsula extending into the lake, providing the best views and plenty of trees for shade. You're only a 15-minute drive from Panama Rocks Scenic Park, a magical natural landscape of winding corridors between 60-foot-high rocks, reopening in early May. Walk the trail around the rocks and navigate through the nooks and crevices. The park includes informational signs that explain the geology, as well as an educational treasure hunt for the kiddos, and picnic tables for lunch. Head to Jamestown to check out the unmissable National Comedy Center. The name of the game here is to laugh until your sides hurt with the help of interactive exhibits, games, and challenges.
Ithaca (Finger Lakes)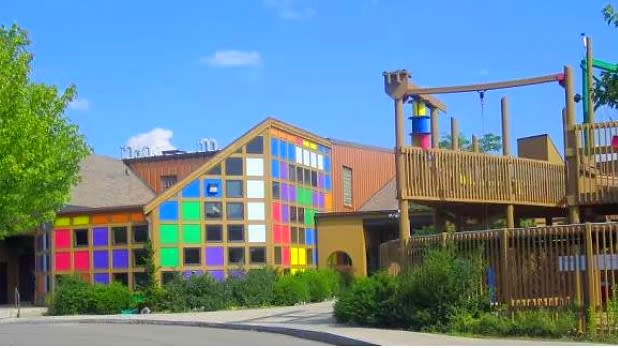 Ithaca is awesome for prospective students interested in getting a feel for the vibe around Cornell University and Ithaca College, but it's also amazing for families with small kids too! You'll get a great deal at the elegant Country Inn & Suites Ithaca, where you can enjoy its indoor pool and complimentary breakfast. You may have heard the popular saying "Ithaca is GORGES," and if not, you'll probably see it on T-shirts as you walk around town. This is thanks to the indeed gorgeous gorges that bless the city with more than 150 waterfalls within a 10-mile span. The largest is Taughannock Falls, which is actually taller than Niagara Falls. Ithaca Falls is a bit smaller but easily accessible from the street. Thanks to the local higher education institutions, the town is buzzing with restaurants, shops, and students. Inspire young curious minds at the playful Sciencenter, where you'll find interactive exhibits for all ages.
Niagara Falls (Greater Niagara)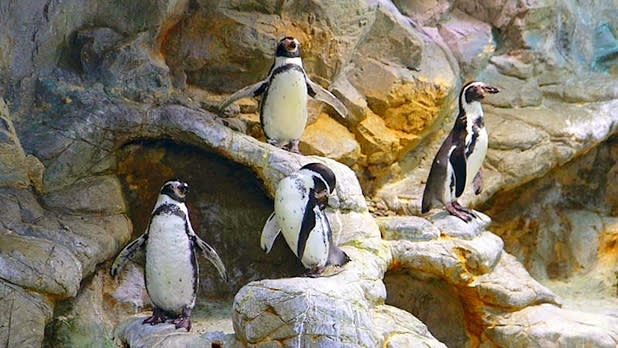 Vacations don't come around every day, so make this one super special with a trip to Niagara Falls! It won't be too cold, nor as crowded as during the summer—the timing is perfect. Stay at the nearby Quality Hotel & Suites at The Falls (it's actually walking distance from the Falls). Good news for big families: they have suites for up to six people, as well as an indoor pool and an onsite restaurant. Get up close and personal to the Falls and feel the spray on the Hurricane Deck on a Cave of the Winds walking tour. And don't let any April Showers spoil your vacay, just head to the fantastic Aquarium of Niagara, where you can watch penguin feedings, harbor seal presentations, and sea lion shows. You can also explore the well-groomed gardens of the Buffalo and Erie County Botanical Gardens both indoors and out. You'll be just in time for the special Spring Flower Exhibit, where you can wind your way through the "River of Tulips" and more!
Huntington (Long Island)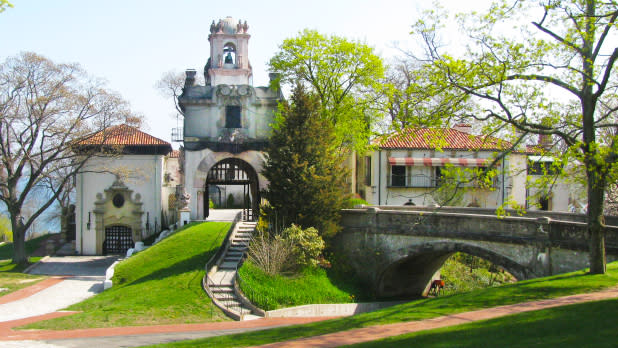 Discover the extravagant and fabulous past of Long Island's Gold Coast, known for its magnificent estates and world famous inhabitants of the early 20th century. Steel and transportation magnates saw the beautiful coast along the Long Island Sound and built their mansions, some of which still stand today, including the summer mansion of William K. Vanderbilt II. The Vanderbilt Museum & Planetarium in nearby Centerport makes for an amazing visit for its incredible collections of marine and invertebrate specimens, cultural artifacts, the architectural beauty of the house, as well as its newer state-of-the-art planetarium. Enjoy spectacular programming in the 60-foot dome theater. Look up from the rooftop observatory, open to the public on Friday nights, and see the stars through the Vanderbilt's 16-inch Meade reflecting telescope. Long Island also has a long history of fishing, which you can learn about with the help of the live exhibits at Cold Spring Harbor Fish Hatchery. In addition to the 30 different species of freshwater fish you'll see inside, outside you'll find a number of ponds with fish at all stages of life. Check the schedule on their website for hatchery tours, feeding demonstrations, and animal encounters! Post up at the Hilton Long Island Huntington where you can enjoy gorgeous indoor and outdoor pools.
Brooklyn (NYC)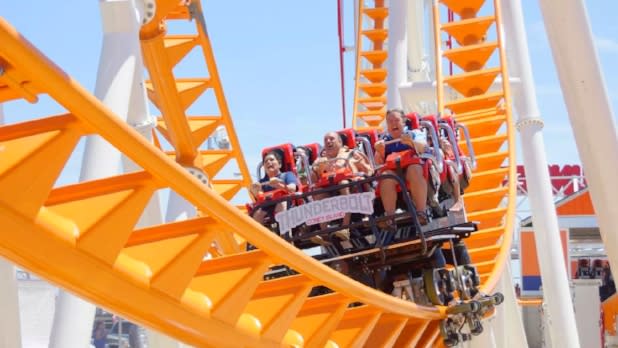 Even if you live near the city, there's nothing like waking up in it and stepping out onto streets abuzz with activity. For some folks, the hustle and bustle can get a little hectic, which is what makes Brooklyn such an appealing option. You have so many fun activities just a subway ride away and some peace and quiet come nighttime. Go upscale at Aloft New York Brooklyn, close to Prospect Park, the Brooklyn Bridge, and A Slice of Brooklyn's Pizza Tour! We don't know if touring the literal world's best pizza is your thing but...why wouldn't it be? Alternatively, the Holiday Inn Brooklyn Downtown doesn't charge for children under age 18 when accompanied by an adult. Treat your kiddos to the playful exhibits about nature, color, history, and science at the Brooklyn Children's Museum, and ride the F train out to visit the uber fun Luna Park at Coney Island, filled with epic rides, treats, and games opening March 31.
Highland (Hudson Valley)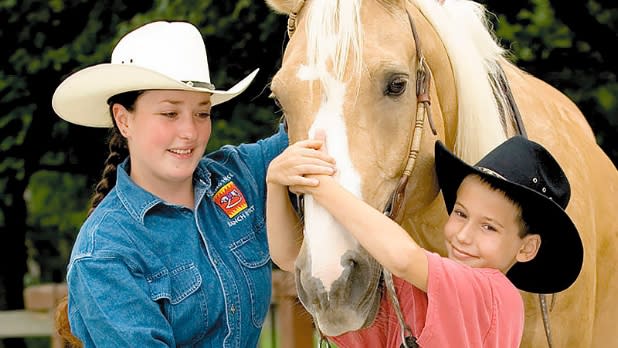 Watch your kids' faces light up when you tell them what's in store for your stay at the Rocking Horse Ranch. Saddle up for acres of horseback riding along wooded trails nestled in the scenic Hudson River Valley. Don't worry, beginners, you can choose the pace that's right for you. If your kids are passionate about horses, the ranch also offers daily horse parades and horse shoeing demonstrations! Choose activities like rock climbing, fishing, paddle-boating, visiting the wildlife exhibit, playing mini-golf, and more. There's even mountain tubing and an indoor water park. Plus, you get all-you-can-eat meals each day prepared by graduates of the Culinary Institute of America, and you'll definitely work up an appetite after all the fun activities. From a full breakfast buffet in the morning to award-winning BBQ spare ribs for dinner, it's the perfect respite from cooking dinner! If you're driving up from the south, make the best pit stop ever at the LEGOLAND Discovery Center in Westchester, an exciting indoor playground with build-and-play zones, a 4D theater, and more. And stay tuned—LEGOLAND theme park and resort is reopening for the season March 31!
Cape Vincent (Thousand Islands-Seaway)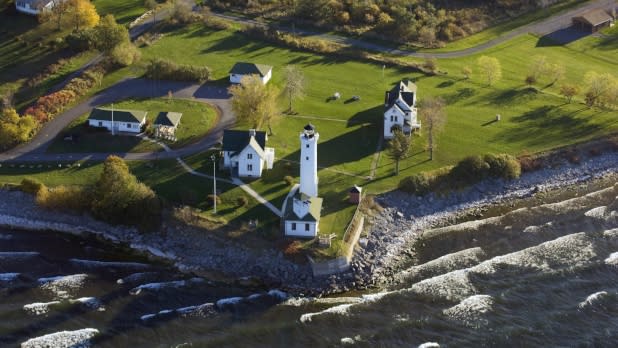 Find your home away from home on the shores of the St. Lawrence River when you book one of the Angel Rock Waterfront Cottages. The cottages are spacious and comfortable, surrounded by flowers, and share an in-ground heated pool. Best of all, many of them have direct views of the water. The onsite amenities include community campfires around the property, along with shuffleboard, sand volleyball, horseshoe pits, a playground, and kayaks and a canoe are available to rent. You're also near prime fishing waters perfect for catching Muskellunge, Walleye, Northern Pike, Lake Trout, and Bass, but don't forget to bring your own fishing gear. Also explore beautiful Wellesley Island State Park, where you can swing by the Minna Anthony Common Nature Center to check out the nature museum, trails, and butterfly house! April 22nd is Earth Day, after all, so what better time to get in touch with nature? Finally, you'll want to visit historic Tibbetts Point Lighthouse which marks where Lake Ontario meets the St. Lawrence River. Use the telescope to gaze out across the bi-national waters and enjoy the view!
---
Don't forget to post photos of your New York adventures on Instagram and Twitter with #iSpyNY and tag us on Facebook!