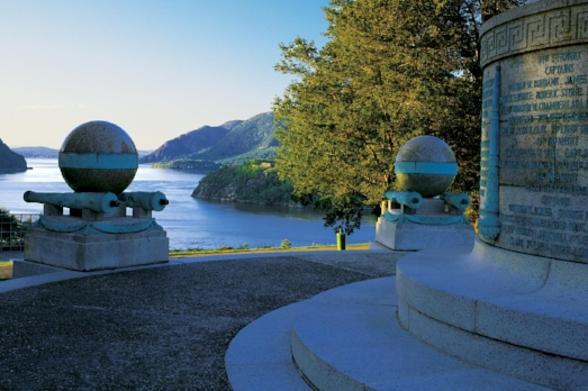 New York State is home to some of the most prestigious universities in the world and its lively college towns are rich with history, culture, elegant theaters, natural beauty, and more. Whether you're scoping out a campus, moving in for a fresh new semester, visiting your old stomping grounds as an alumni, in town for a graduation, or on a grand New York vacation — you're guaranteed to have an unforgettable getaway in these hip academic cities. From iconic foods to historic homes and world-renowned museums dedicated to everything from baseball to horse racing, you'll find all that and more in New York's college towns. 
Masks are encouraged, but optional in most settings per New York State guidelines. Individual businesses or attractions may require mask wearing. Call ahead and check websites and social media to make sure attractions and amenities are open and available. 
Updated 07/31/2023
Explore: Ithaca | Oneonta | Binghamton | Poughkeepsie and Hyde Park | Albany and Troy | Syracuse | Buffalo | New Paltz | Stony Brook | West Point | Saratoga Springs | Rochester | New York City | Plattsburgh | Oswego | Geneseo
Ithaca (Finger Lakes)

Credit: @annam228 on Instagram
Whether you're part of Cornell University's Big Red family or root for Ithaca College's Bombers, there's one thing we can all agree on and that's Ithaca's beauty. Its pedestrian-friendly downtown and easy access to a plethora of natural wonders earned Ithaca the title of best college town in 2019 by Livability.com. The four-block stretch of Downtown Ithaca Commons is ideal for a day of shopping or a night out on the town with a healthy mix of fine dining and casual eateries. With over 150 waterfalls within a 10-mile radius, you'll have plenty of opportunities to connect with nature. You can't go wrong with Ithaca Falls on Fall Creek, Taughannock Falls State Park (pictured), Buttermilk Falls, or Cascadilla Creek Gorge. You can also experience Cayuga Lake with Ithaca Boat Tours.

Credit: Ithaca Beer Company
Go on a taste-tacular tour of Ithaca by sampling the season's bounty at the lakeside Ithaca Farmers Market. The beer and wine scene is also hopping, so make sure you set aside some time for Ithaca Beer Company (pictured) and Six Mile Creek Vineyards (which recommends reservations for parties of six or more). For the cherry on top, grab a cone or a shake at Purity Ice Cream — an Ithaca staple since 1936.  
Oneonta (Central New York)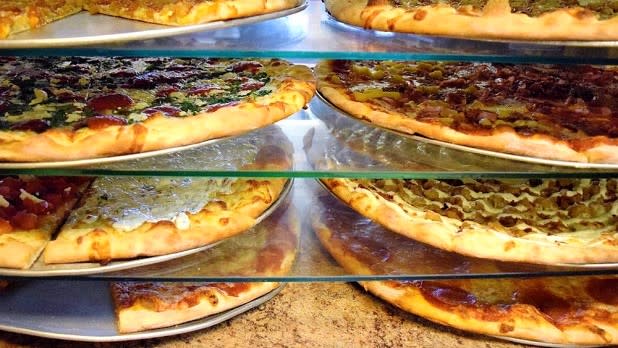 Small town charm meets hip college town vibes thanks to Hartwick College and SUNY Oneonta in Central New York. Get to know the area with a visit to the Greater Oneonta Historical Society and stroll along the red brick sidewalks of Historic Main Street, where you can pop into specialty shops and gaze upon historic facades like the Beaux Arts-style Oneonta Hotel. Tino's Pizza & Restaurant (pictured) is a favorite among locals and students for their famous cold cheese slice (a regular cheese pizza that's heated up and served with a generous heap of unmelted shredded cheese on top).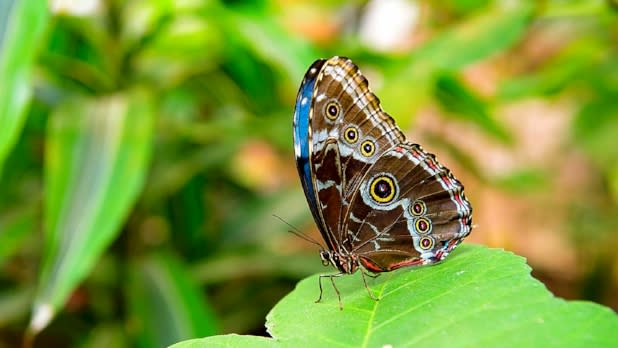 The 100-acre Delaware Otsego Audubon Society Sanctuary is a bird watcher's paradise and Robert V. Riddell State Park has more than 2,000 acres of fields and forested woodlands to explore. . A 30-minute drive will take you to the land of baseball in Cooperstown where you can hop on the trolley to the National Baseball Hall of Fame & Museum, discover living history at the Farmers' Museum, and see whimsical folk art at the Fenimore Museum. Raise your spirits at the Cooperstown Distillery or journey the Cooperstown Beverage Trail featuring Brewery Ommegang, Cooperstown Brewing Co., Pail Shop Vineyards, and more. Pick up some fresh fruits and vegetables, cheese, honey, baked goods and other local treats at the Cooperstown Farmers' Market.
Binghamton (Central New York)
From nature lovers to history buffs and foodies, Binghamton has something for everyone. Take a walk on the wild side at Animal Adventure Park (pictured) where you can come face-to-face with arctic wolves, giraffes, emus, bearded dragons, and other exotic creatures. If flowers and plants are more your speed, stroll through Cutler Botanic Garden. This hidden gem not only displays beautiful varieties of annuals and perennials, but also a Taste NY shop where you can stock up on outstanding products made in New York. Head over to the nearby Roberson Museum and Science Center to view the latest exhibits in art, history, and science displayed across the museum's three floors. Just a short ride from Binghamton University, downtown Binghamton is bustling with local craft breweries and trendy eateries.
But if you're looking to try a local favorite, stop by Spiedie & Rib Pit. Whether you keep it simple with a traditional spiedie (delicious marinated meat served on a warm roll) or try a specialty, like the Spiedissimo (topped with fried peppers, fried onions, and provolone), you're sure to satisfy your hunger and delight your taste buds. Take a ride through history on one of Binghamton's six antique merry-go-rounds. The carousel in Recreation Park  features 60 jumping horses, chariots, and the original two-roll frame Wurlitzer Military Band Organ with bells. If you're in town for the last weekend of August, you'll get to experience the seventh annual Porchfest, a celebration of community that fills the streets with dancing and music. 
Poughkeepsie and Hyde Park (Hudson Valley)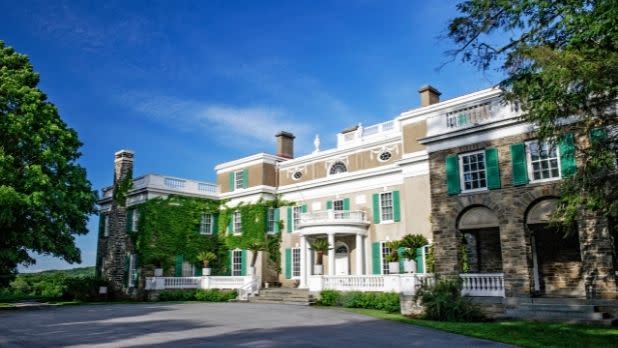 The Hudson Valley is all about historic homes, magnificent landscapes, and fabulous farm-fresh food. Find it all in Poughkeepsie, home to Vassar College and Marist College, and Hyde Park, where chefs in training hone their skills at the Culinary Institute of America. Touring the CIA's 170-acre campus is a treat in itself but amazing history awaits off campus at the Home of Franklin D. Roosevelt (pictured) where you can see how the 32nd president lived and explore the tens of thousands of artifacts at the presidential library. Nearby are Eleanor Roosevelt's Val-Kill cottage and the Vanderbilt Mansion, where even the tea sets are matched to the color schemes of the rooms. In Poughkeepsie, tour the summer home of Matthew Vassar — a wealthy brewer, philanthropist, and founder of Vassar College — at Springside National Historic Site, a 20-acre site with carriage trails and walking paths.

Credit: David Nieves
Take in amazing views or watch the sunset from the Walkway Over the Hudson State Historic Park, a former elevated train track that now holds the title of longest elevated pedestrian bridge in the world. If you prefer to take in your views over a meal, grab a seat on the porch and dine at Shadows on the Hudson (pictured), an award-winning waterfront restaurant perched on a cliff 40 feet above the Hudson River. Bond over craft brews at King's Court Brewing, Mill House Brewing Company, and Blue Collar Brewery, or catch a movie under the stars at the Overlook Drive-In Theatre, which is home to a six-story screen, the tallest in the Tri-State area. Art enthusiasts will love exploring DIA: Beacon and the Storm King Art Center.
Albany and Troy (Capital-Saratoga)
If you want to learn all about the Empire State, then Albany is the place to be. A tour of the New York State Capitol (pictured), a 19th century architectural marvel, will take you through the legislative chambers and Hall of Governors while the New York State Museum explores cultural and natural history dating back to the Ice Age. Docked on the Albany waterfront is the World War II-era destroyer escort USS Slater, which now serves as a museum. Get a bird's eye view of the capital city at the Observation deck at Corning Tower or take in the sights with sunshine and a breeze with Dutch Apple Cruises. Shops, galleries, cafés, and bars occupy 19th century brownstones along Lark Street, known as the Greenwich Village of Albany, and the 84-acre Washington Park, one of the country's oldest parks, features historic memorials, sculptures, trails, and garden paths.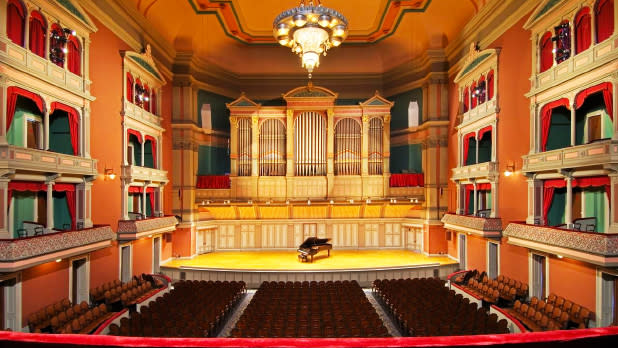 The opulent Palace Theatre and gravity-defying The Egg, which balances over Empire State Plaza, are great spots to take in a comedy show or concert. Grab dinner at Albany Pump Station, home of C.H. Evans Brewing Co., or eat and drink your way through the 518 like a local. Just seven miles away in Troy, home to Rensselaer Polytechnic Institute, Russell Sage College, and Hudson Valley Community College, catch an outdoor summer concert at the grand  Troy Savings Bank Music Hall (pictured), see the final resting place of the real Uncle Sam at Oakwood Cemetery, taste the freshest and finest offerings at the Troy Waterfront Farmers Market, and cheer on the Tri-City ValleyCats minor league baseball team. Spend an afternoon of healthy competition at the board game cafe Bard & Baker and feast on some brisket and cornbread at Dinosaur Bar-B-Que overlooking the Hudson River.
Syracuse (Finger Lakes)

Credit: Funk 'n Waffles
Home to Syracuse University, Upstate Medical University, and Le Moyne College, Syracuse has a lively college scene, and offers dining, shopping, and entertainment spots that are sure to impress. Eat, drink, and play in Armory Square at some of Syracuse's most popular locales like Funk n' Waffles (pictured), Al's Wine & Whiskey Lounge, and the Museum of Science & Technology (MOST). Syracuse Pedal Tours will take you cruising down the street in a pedal-powered trolley as you learn about the history of Syracuse and view its incredible architecture, like the stunning Art Deco style Niagara Mohawk Building. Once you've worked up an appetite, head over to the original Dinosaur Bar-B-Que, a Syracuse staple that's been serving up mouthwatering pulled pork, hearty mac and cheese, and other delicious barbeque favorites since 1988. Later, catch a show or concert at the Landmark Theatre, located in the heart of downtown. For sports fans, there's no shortage of things to do in Syracuse. Watch the Syracuse Mets play at their home stadium or hit the greens at the Fairmount Glen Miniature Golf Course, billing itself as "The Augusta National of Mini Golf". Starting September, you can even catch a Syracuse Football game at the JMA Wireless Dome.
During your trip, be sure to explore Syracuse's many museums, like the Erie Canal Museum or the Salt Museum, located just 10 minutes away from downtown on the shores of Onondaga Lake. The first museum to dedicate itself to the collection of American art, the Everson Museum of Art is a must-see for art lovers. If you're in the mood to shop, spend the day at the six-story shopping and entertainment venue Destiny USA. Afterwards, grab a bite to eat at Stella's Diner, a Betty Boop-themed diner serving up homestyle comfort food. Experience Syracuse's natural beauty with a hike through Clark Reservation State Park, just 10-15 minutes away from Syracuse University. Or travel about 20 minutes east of Syracuse to Green Lakes State Park (pictured) in Fayetteville and take in the spectacular views of Caribbean blue waters. With its delectable eats, daily concerts, and thrilling attractions, the Great New York State Fair is an exciting experience for the whole family if you're in town anytime between August 23 and September 4. For more ideas read our Spotlight on Syracuse or 48 Hours in Syracuse blog.
Buffalo (Greater Niagara)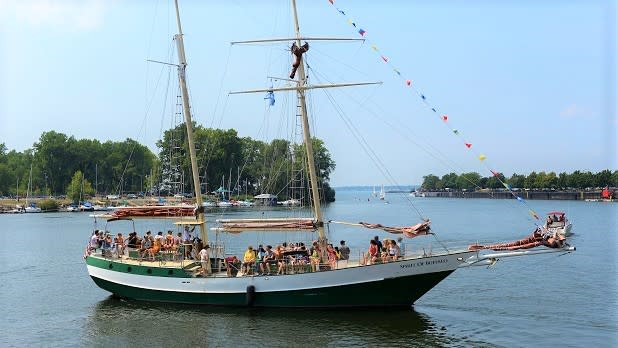 On Lake Erie's eastern end stands Buffalo, home to University at Buffalo, SUNY Buffalo, Canisius College, and Daemon College. You may want some help navigating New York's second largest city and all it has to offer with a tour by land with Explore Buffalo, on water with Buffalo Harbor Cruises, or on wheels with Buffalo Bike Tours. You can also embark on a sailing adventure with Spirit of Buffalo (pictured) and experience stunning views of Lake Erie. Prefer to stay on land? Take a stroll through Canalside Buffalo, a waterfront area in downtown Buffalo bustling with diverse restaurants, frequent concerts, and seasonal events and activities. Just a five minute drive away, the Buffalo City Hall Observation Deck (temporarily closed) offers panoramic views of the Queen City from its 28th floor. Later, head to Buffalo Chophouse for an elegant steak dinner that's sure to impress.

Credit: Drew Brown
Looking for a thrill? The RiverWorks entertainment complex not only includes a restaurant and brewery, but also offers exciting adventures like zip lining, rock climbing, kayaking, and more. You can't visit the World Capital of Wings without trying at least one of the many Buffalo wing spots along the Buffalo Wing Trail. Stop by Anchor Bar or Duff's Wings (pictured) for authentic Buffalo wings that are fried to perfection and slathered in unique sauces. Buffalo Zoo, the third oldest zoo in the U.S., boasts 23.5 acres of exotic, endangered, and local wildlife. Afterwards, grab a drink at one of Buffalo's many breweries, like HofBräuhaus Buffalo or Buffalo Brewpub, or catch a free performance of Shakespeare in Delaware Park. 
New Paltz (Hudson Valley)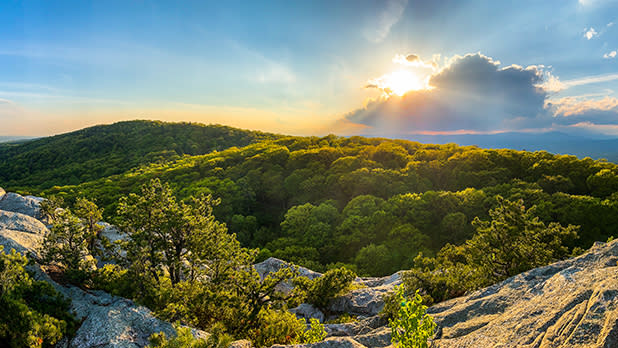 This vibrant village is not only home to the SUNY New Paltz campus, but also the majestic Mohonk Mountain House, a grand Victorian castle nestled in the Mohonk Preserve (pictured) with lavish suites, an award-winning spa, and access to some of the best hiking and rock climbing in the northeast. You can make your way up, around, through, and over boulders at the resort's Lemon Squeeze rock scramble to the Sky Top Lookout for breathtaking views of the Hudson Valley. More experienced climbers can conquer Shawangunk Ridge. Day passes are available for dining, spa treatments, and some outdoor recreation including golf.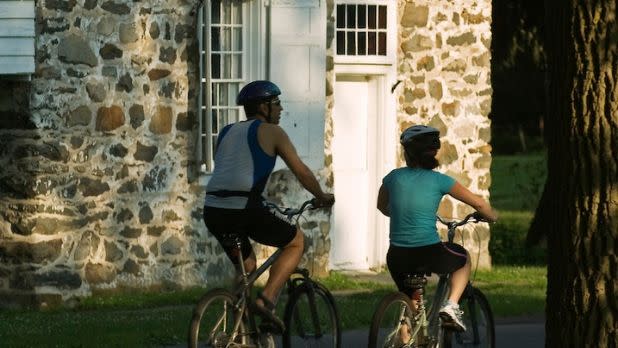 Head to Historic Huguenot Street  (pictured) to explore 300 years of history on this 10-acre National Historical Landmark full of beautifully preserved 17th-century homes, buildings, and artifacts. Hikers, bikers, and horseback riders are invited to enjoy the local flora and fauna along the 23-mile Wallkill Valley Rail Trail, which is enveloped by picturesque streams, hillsides, and forests. Treat yourself to some fresh apple cider or homemade ice cream at Dressel Farms, where you can also pick your own seasonal fruits, or sample premium artisan wines at Robibero Family Vineyards. On Saturdays, the New Paltz Open Air Market takes over Main Street with live music and dozens of local vendors. 
Stony Brook (Long Island)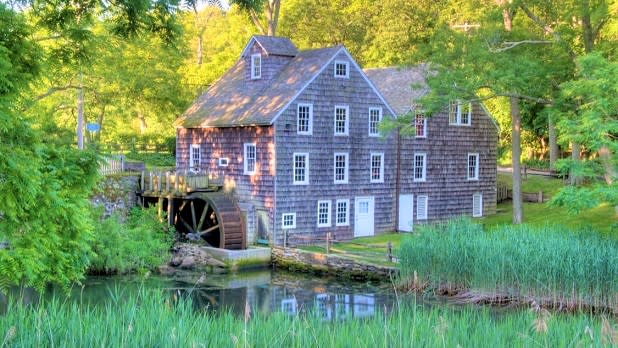 This scenic hamlet on the North Shore, home to Stony Brook University, brings visitors and students a taste of everything there is to love on Long Island. Discover a hidden paradise with a kayak or paddleboard excursion through Stony Brook Harbor or find serenity with a hike through the meadows, woodlands, and shorelines at Avalon Nature Preserve. Feel like you've been transported to a quaint traditional New England-style village at the Stony Brook Village Center. It's filled with shops, restaurants, a museum and performance space dedicated to jazz, the Long Island Music and Entertainment Hall of Fame, as well as nearby historic attractions including a 300-year-old working grist mill (pictured) and a pavilion housing the figurehead and anchor from the USS Ohio, the first ship launched from the Brooklyn Navy Yard in 1820.
A 40-minute drive west will take you to the Vanderbilt Museum and Planetarium and just beyond that is Teddy Roosevelt's home at Sagamore Hill National Historic Site. No trip to Long Island is complete without a wine tasting and at Harmony Vineyards you can pair an award-winning glass of Chablis-style chardonnay with stunning harborside views. If waterfront dining is on your to-do list, travel down to the South Shore to Drift 82 for some surf and turf classics while watching the boats in Patchogue Bay. A half hour east you'll find the Long Island Aquarium, which hosts a variety of activities from family movie nights to booze cruises to unique animal encounters including a dive in their 120,000-gallon shark tank. 
West Point (Hudson Valley)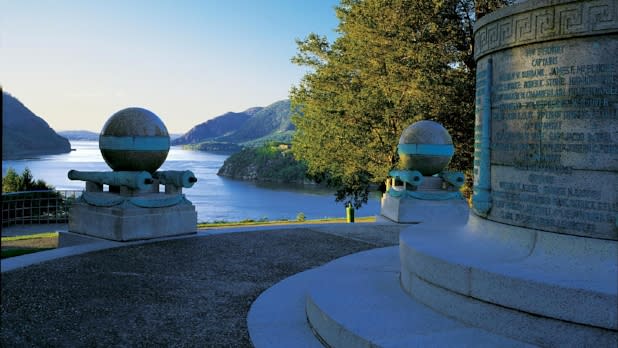 Get an introduction to the US Military Academy at West Point with a 2-hour tour that explores the history and tradition of America's oldest military school and the achievements of those laid to rest at the West Point Cemetery. On school grounds you'll find Trophy Point (pictured), site of the Battle Monument, one of the largest columns of granite in the world, and a scenic overlook offering one of the best views of the Hudson River Valley. Hit the greens at the 18-hole West Point Golf Course, which is open to the public, or venture off campus for a rewarding hike at Storm King State Park and across the river at Hudson Highlands State Park.
Discover an immaculate display of decorative arts and Federal-era furniture at the Boscobel House and Gardens and explore the lush grounds that overlook Constitution Marsh toward the U.S. Military Academy and offer dramatic views of the Hudson River. Storm King Adventure Tours will take you out on the river in a kayak and the nearby Scottish-style Bannerman Castle hosts theatrical performances, movie nights, farm-to-table dinners, and a cruise and walking tour that are sure to create memories to last a lifetime.
Saratoga Springs (Capital-Saratoga)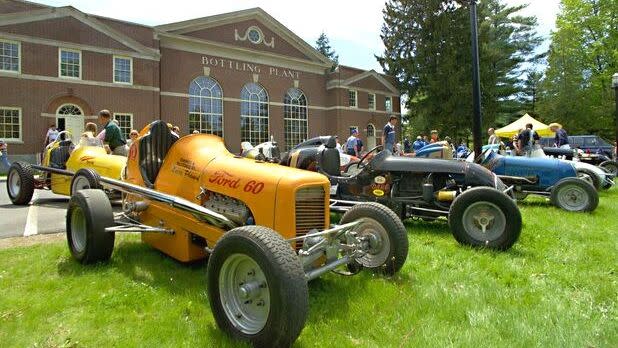 Saratoga Springs, known for thoroughbred horse racing, mineral springs, and as the birthplace of the potato chip, is also home to SUNY Empire State College and Skidmore College. Feel the rush of thundering hooves at Saratoga Race Course, experience the history of the sport at the National Museum of Racing and Hall of Fame, and bask in the healing powers of the Roosevelt Baths & Spa at the 2,200-acre Saratoga Spa State Park, where you can also see vintage model and race cars at the Saratoga Automobile Museum (pictured) or catch a concert at the landmark Saratoga Performing Arts Center.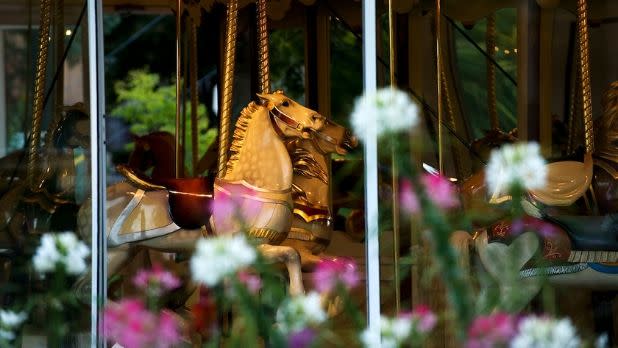 Equally stunning  Congress Park has Grecian pavilions, Italian gardens, groves of trees, a carousel (pictured) and the Saratoga Springs History Museum. Experience the beauty of Saratoga Lake on a sunset cruise with Adirondack Cruise & Charter Co. or a daytime kayaking adventure with Kayak Shak. 550 Waterfront and Harvest and Hearth offer lakeside dining, relax on the Adirondack deck at Saratoga Winery, sample brews at Walt & Whitman Brewing Company, enjoy weekday brunch at The Merc,  or get quality tea and infused honey at Saratoga Tea and Honey.  
Rochester (Finger Lakes)
Whether you're into photography, flowers, music, science, food, or sports, you'll find it all in this eclectic Finger Lakes city, home to the University of Rochester, Rochester Institute of Technology, St. John Fisher College, and just 20 minutes from SUNY Brockport. Get ready for your closeup at the George Eastman Museum, the world's oldest photography museum, tap into your inner child at the Strong National Museum of Play, experience the thrill of invention and innovation at Rochester Museum & Science Center, and learn about women's history at the National Susan B. Anthony House & Museum. You can't visit the "Flower City" without exploring some of its wonderful gardens and Highland Park is one of the best. This 150-acre Frederick Law Olmsted-designed floral oasis is stunning in every season and features Lamberton Conservatory, which displays tropical and desert plants, exotic blooms, and common houseplants year round.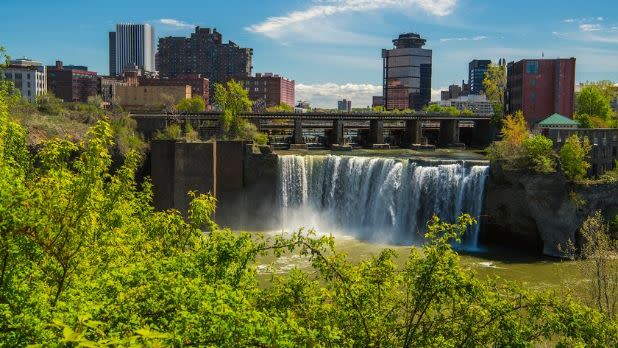 The Genesee Brew House is a top destination for beer lovers. Interactive exhibits and historical artifacts tell the story of this brewery, founded in 1878, and after a tour you can take your beverage of choice up to the rooftop patio to enjoy spectacular views of the 96-foot High Falls (pictured) waterfall that sits in the center of Rochester. Round out your trip with a ride on the country's second-oldest roller coaster stationed at Seabreeze Amusement Park, watch the Rochester Red Wings Baseball at Frontier Field, grab breakfast or lunch at Rochester Public Market, or dip your toes in the sand at Ontario Beach Park. For more ideas visit Spotlight on Rochester.
New York City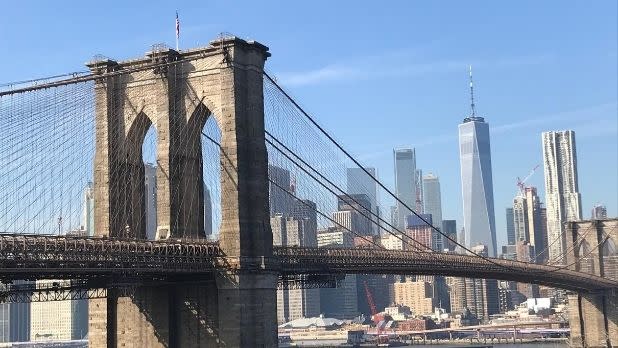 It's a good thing most undergrad programs last four years because you'll need all that time and more to experience everything the Big Apple has to offer. Take it all in at once with a view from high above at One World Observatory, Edge, Summit One Vanderbilt, Empire State Building, Top of the Rock, or with a ride on the Roosevelt Island Tram for the price of a single MetroCard swipe. Stroll the Brooklyn Bridge (pictured) and The High Line or picnic on the lawn at Central Park and Bryant Park.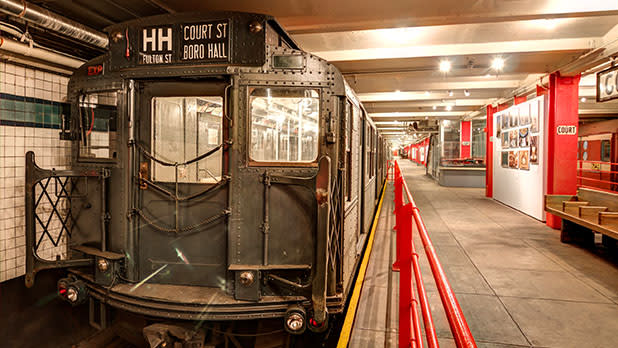 World-famous museums from the American Museum of Natural History and The Met to hidden gems like The Tenement Museum, Brooklyn's New York Transit Museum (pictured), and Queens' Museum of the Moving Image are just waiting to be explored. Make it a night to remember by heading down to Greenwich Village to see musicians up close and personal at the legendary Blue Note Jazz Club or laugh out loud as famous comics take the stage at the Comedy Cellar. Discover more with our NYC Guide plus weekend itineraries for Brooklyn, Queens, and The Bronx. 
Plattsburgh (Adirondacks)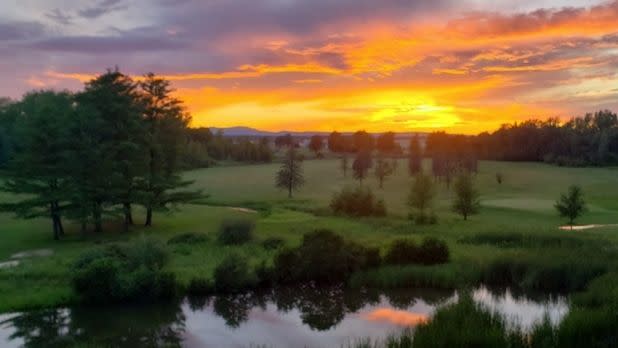 Nestled between the Adirondack Mountains, Plattsburgh is home to State University of New York at Plattsburgh. History buffs are sure to fall in love with Plattsburgh's storied past and abundance of museums. But don't worry, Plattsburgh also has plenty to offer foodies, artists, and nature enthusiasts. In 1814, the largest invasion in U.S. history took place at Plattsburgh, leading to the end of the War of 1812. Visit the Battle of Plattsburgh War of 1812 Museum to learn more about this historic battle and Plattsburgh's important role in the three-year conflict. Browse the Clinton County Historical Museum's collection of more than 30,000 regionally and nationally significant objects, including postcards, photographs, paintings, and musical instruments. You can also take in a round of golf at the Barracks Golf Course (pictured) on the site of what was once the longest-operating military facility in the United States.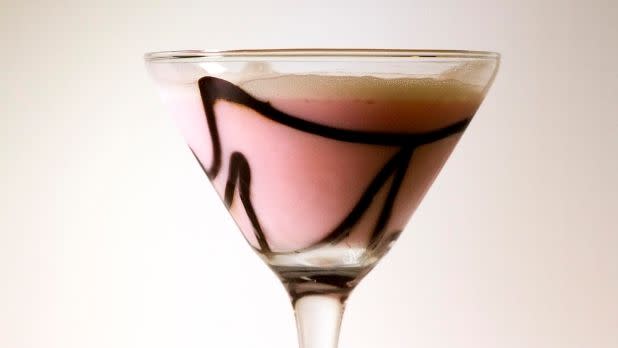 Have lunch at Twisted Carrot before taking a tour of the Kent-Delord House Museum, a unique educational experience that shows the life of the Delord family, who lived in the home for over a century. Listed on the National Register of Historic Places, the Strand Center for the Arts offers something for everyone. Its concerts, art exhibits, artisan markets, and classes are enriching and engaging for visitors of all ages. You can also grab a post-concert drink at Valcour Brewing Company, OVAL Craft Brewing, or Irises Cafe and Wine Bar (pictured). Get some fresh air and go for a nature walk through Point Au Roche State Park's diverse landscape of forest, marsh, and shoreline located on the northwestern shore of Lake Champlain. Once you've worked up an appetite, head over to Anthony's Restaurant & Bistro for delicious European-style eats. Before you leave town, be sure to stop by Plattsburgh State Art Museum. Its collection of more than 10,000 works of art and artifacts has made it one of the most important fine arts institutions in the North Country. 
Oswego (Thousand Islands-Seaway)
 Complete with a picturesque coastline, stunning sunsets, and sparkling lakes, rivers, and waterfalls, the Thousand Islands-Seaway region is undeniably beautiful. The small town of Oswego, home to SUNY Oswego, sits on the coast of Lake Ontario and its quaint charm, delicious restaurants, and rich history not only make it the perfect college town, but also a great place to visit. Admire historic architecture while sampling local cuisine with Oswego Tours. For a window into the past, visit Fort Ontario State Historic Site (pictured) and explore the star-shaped fort that was the site of three French and Indian War and two War of 1812 battles. Check the schedule and catch a race at Oswego Speedway, a 5/8 mile race track built in 1951.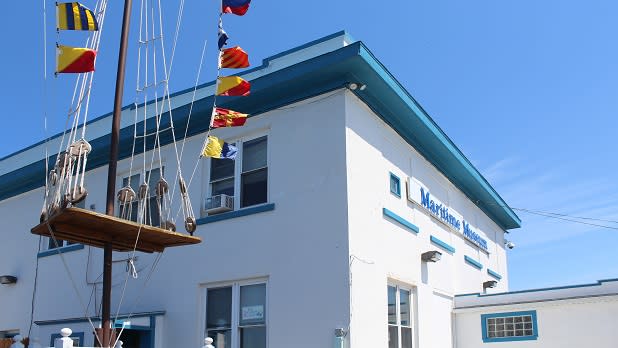 Later, have dinner at a waterfront restaurant like La Parrilla On the Water, a Mediterranean-style bistro with an extensive wine list and a wide selection of farm-fresh dishes on its ever-changing menu. Grab breakfast at Wade's Diner before visiting the Safe Haven Holocaust Refugee Shelter Museum, which tells the story of 982 mainly Jewish refugees who fled Europe through the US Government's "Safe Haven" program. Head over to the H. Lee White Maritime Museum (pictured) and explore 400 years of Oswego County's maritime heritage through its extensive collection of artifacts, models, and artwork. You can also go shopping at Riverside Artisans and pick up some beautiful handmade crafts and fine art pieces. Stop by The Cellar Door or 197 Bar & Bistro for a bite to eat and a glass of wine, craft beer, or specialty cocktail.
Geneseo (Finger Lakes)
Geneseo is dotted with local coffee shops, breweries, and other small businesses. Its Historic Main Street (pictured) is perfect for browsing specialty shops, charming clothing stores, sidewalk cafes, and museums. Stop by Cricket's Coffee Company for a bakery-style brunch, or grab a cup of coffee and freshly baked pastry at Sweet Arts Bakery. Housed in an 1838 Cobblestone Schoolhouse, the Livingston County Historical Society & Museum to learn about Geneseo through unique artifacts from its past. You can also tour the National Warplane Museum and explore its collection of preserved WWII, Korean War, and Vietnam era aircraft and equipment while learning about the stories of the men and women who served our country at home and abroad.

Credit: Getty Images
Continue your journey through time with a tour of the Wadsworth Homestead, a historic country manor estate with an abundance of antique furnishings, art, and memorabilia, some of which are more than two centuries old! Be sure to grab a cold beer at Dublin Corners Tap Room, where they brew beers made with at least 60% New York State-grown ingredients. You can also catch a movie or performance at The Geneseo Riviera, a beautiful theater in the heart of Geneseo. No trip to Geneseo is complete without taking in its natural beauty. Head over to Letchworth State Park (pictured) for scenic views of its three large waterfalls. There are hiking, biking, and even driving trails within the park allowing you the best views of the "Grand Canyon of the East."
---
Don't forget to post photos of your New York adventures on Instagram and Twitter with #iSpyNY and tag us on Facebook!