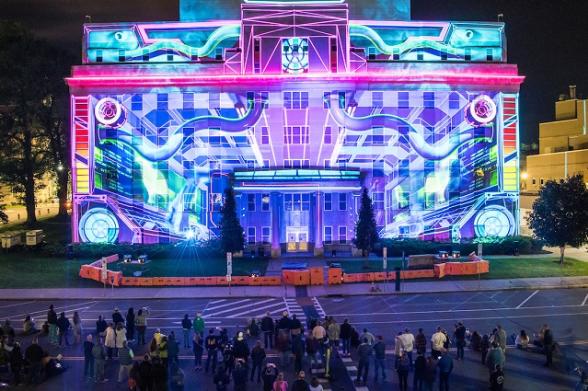 New York State says goodbye to summer and hello to autumn in September with a terrific variety of events for the whole family. With colorful hot air balloons soaring over the Adirondacks, historic tugboats converging on the entrance to the Erie Canal, and thrilling stock car racing in the Thousand Islands, along with lots of fun and tasty events in between, there's something for everyone to enjoy!
Masks are encouraged, but optional in most settings per New York State guidelines. Individual businesses or attractions may require mask wearing. Call ahead and check websites and social media to make sure attractions and amenities are open and available. 
66th Annual Budweiser Classic Weekend (Thousand Islands-Seaway)
September 2-4
Start your engines for the 66th edition of the Budweiser International Classic Weekend! Taking place at Oswego Speedway, this year's edition will feature the Supermodifieds, SBS, 350 Supers, NASCAR Modifieds, DLM Super Stocks, and Sport Compacts, and tickets are now being sold online. Friday's events include the 50-lap Super Stock Dave London Memorial XIV, 25-lap New York State Compact Championship, plus pole day time trials for the Novelis Supermodifieds, Pathfinder Bank SBS, and J&S Paving 350 Supers. Saturday's program is headlined by the Toyota Mod Classic 150 for the NASCAR Whelen Modified Tour, and Sunday features the 66th Annual Supermodified Budweiser International Classic 200, along with the 31st Annual Small Block Super Bud Light Classic 75, and 5th Annual 350 Supermodified Classic 40. Oswego; Various prices.
September 2-5
For the first time in two years, one of the largest Native American gatherings on the East Coast is again open to the public – the Shinnecock Powwow. The Powwow hosts daily competitive dancing, entertainment, prayers, ceremonial dances, and more, beginning with the first Grand Entry of dancers from all over the Americas on Friday evening. Cultural enrichment and opportunities for cultural education abound, with Native American representatives from every region available to demonstrate and share their stories to everyone. And, with 100 vendors coming from far and wide, there will be plenty of arts, crafts, and food to enjoy! Southampton; $15 adults, $10 Seniors, Children (6-12) & Veterans with Military ID; Children under 5 free; free parking.
September 4, 11, 18, 25 and October 2

Photo Courtesy of Bethel Woods Center for the Arts
Celebrate local talent and enjoy seasonal treats at the 24th Annual Harvest Festival at Bethel Woods. With events happening every Sunday throughout September, there are plenty of opportunities for you to join in the autumn festivities. Enjoy live music on the Harvest Festival stage and check out the more than 80 vendors from across the region on site offering local fruits and vegetables, craft and artisan products, food, beer, and more! Kids can use their imaginations in the creative learning tent and test their problem-solving skills wandering through the corn maze. Bethel; Free admission; $5 parking fee. 
September 8-11

Credit: @lubaphoto on Instagram
The 64th Annual Niagara County Peach Festival at Academy Park in Lewiston features a peach taste-off and so much more. Watch a parade, go on carnival rides, and be entertained at this family-friendly, stone fruit-centric event. Stroll through the festival grounds, sampling peach shortcake made using fruit from nearby Bittner-Singer Orchards. See which children are named "Peach Blossom" and "Peach Fuzz" during pageants on Saturday and find out who will be named "Peach Queen" on Sunday evening. You'll also enjoy plenty of live entertainment from the main stage throughout the festival. Lewiston; Free admission to enter the festival; Additional admission fee for carnival rides, shopping vendor booths, and carnival food.
September 9-10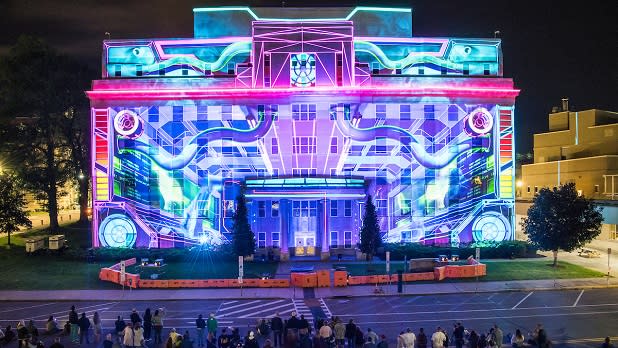 A bold confluence of technology and visual arts returns to downtown Binghamton in September: the LUMA Projection Arts Festival. Watch as art comes alive with the use of projectors, 3D animation, light, sound, and color. Buildings are transformed into creative masterpieces and stories are told using visual art. LUMA not only acknowledges the impressive work of several talented artists—it also recognizes the incredible efforts of the Binghamton community to host a world-class-caliber event. Binghamton; Free admission; Some features require advanced purchase of a ticket. 
September 9-11

Photo Courtesy of ECNHC
Get ready to honor and celebrate the maritime heritage of the Northeast Inland Waterways the weekend after Labor Day at the Annual Tugboat Roundup. The festival, taking place along a half mile stretch at the Hurst Harbor Center at the gateway to the Erie Canal, is a gathering of tugboats, workboats and barges featuring a tug parade, tug tours, boat rides, tug talks, competitions, fireworks, children's activities, vendors, food, and more. You'll see more than 30 tugs and other vessels including working tugs, historic tugs, mini-tugs, and barges and learn about the important role these types of vessels played in the success of the Erie Canal. Waterford; Free admission.
September 10-11

Credit: Hudson Valley Wine & Food Fest
Bring your appetite to the Dutchess County Fairgrounds for the Hudson Valley Wine & Food Fest! Stop by the gourmet food vendors and food trucks to experience the region's best flavors. You can also learn how to make your own incredible dishes as you watch local chefs prepare culinary creations during live cooking demonstrations. Try craft beverages from several New York State wineries, cideries, and distilleries in attendance. Take an educational seminar to learn all about wine—how to pair it with food, how to store it, and more! Prefer to drink beer? Not a problem! Sip some of the Hudson Valley's refreshing craft beers from Peekskill Brewery, Woodstock Brewing, Sloop Brewing Co., Glenmere Brewing Company, and more. Rhinebeck; Prices vary.
September 13-24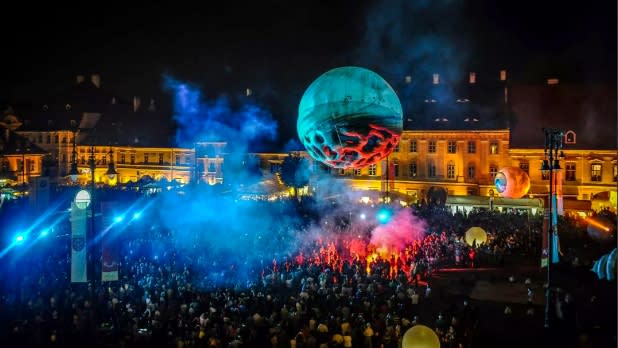 Get ready for hundreds of unbelievable visual, musical, and performing arts shows at the Rochester Fringe Festival! Enjoy food and drinks at the Spiegelgarden, a relaxed lounge with outdoor games and art. Drawing more than 75,000 attendees to downtown Rochester, the Fringe Festival features award-winning theatrical performances, acoustic ensembles, comedy shows, and more in multiple venues throughout Rochester's East End. Bring the whole family to Kids Day on Saturday, September 24. It's an entire day devoted to the youngest fringers in downtown Rochester, with kid-friendly events, shows, and activities, including pumpkin painting, chalk art, and more. Rochester; Tickets required for some shows.
September 15-25

Credit: Michael Appleton/NYC Mayoral Photography Office
Get a taste of Italy at the annual Feast of San Gennaro, celebrating the life of San Gennaro of Naples who was Bishop of Benevento, Italy and was martyred in 305 AD. With classic Italian foods such as sausage and pepper sandwiches, pizza, and meatballs, along with sweet treats like cannoli, torrone, and fried dough, there is something for all taste buds! Once you've indulged in your favorite foods, watch cooking demonstrations, browse craft vendors, and listen to live music along the streets of Little Italy. Don't forget to check out the annual cannoli-eating competition to see how many delicious Italian desserts are consumed. In addition to food and entertainment, kids can participate in a wide variety of crafts and games. This year's festival celebrates and honors America's armed forces and the Grand Marshall of the event is former NASA astronaut Michael Massimino. Mulberry Street, Little Italy in Manhattan; Free admission.
September 22-25
Watch as colorful hot air balloons fly over the mountains at the annual Adirondack Balloon Festival! Browse the craft fair, explore the insides of partially inflated balloons, and listen to live music throughout the festival. On Saturday night, be sure to watch the hot air balloons light up the night sky. Interested in taking a ride? Balloon ride prices vary depending on the pilot—the usual range is $195–$225 per person. Ride reservations should be made directly with the pilots. Queensbury and Glens Falls; Free admission.
September 24-26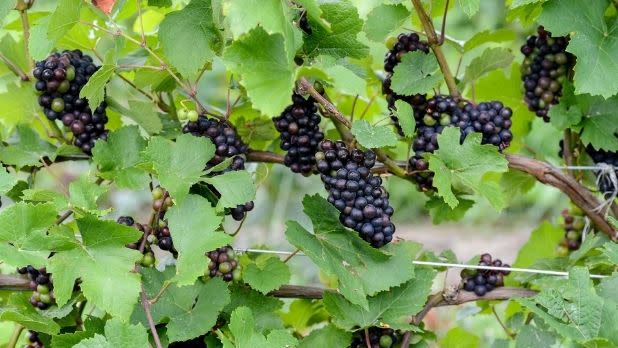 Celebrate the Concord Grape Belt region and its rich grape growing history at the Festival of Grapes in Silver Creek. Events include grape stomping, a grape dessert contest, the "Grape Baby" contest, an arts & crafts show, amateur wine making contest, and more. Lots of food vendors will be on hand, along with a wine and beer tent, plus free concerts all weekend! Silver Creek; Free admission.
---
Don't forget to post photos of your New York adventures on Instagram and Twitter with #iSpyNY and tag us on Facebook!