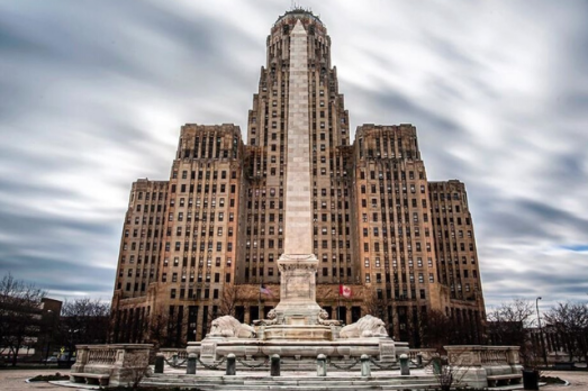 From blockbuster hits to creative indie productions, filmmakers and TV producers often turn to New York State for distinctive locations. The thousands of movies and shows filmed here every year feature some of the state's most impressive attractions, giving viewers the chance to experience New York from the comfort of their own homes.  Want to stay connected to New York State and watch high-quality entertainment? Check out the list below to find out where you can stream these comedies, dramas, inspirational films, and television shows that all have one thing in common—New York! 
Updated: 02/9/23
Hamilton
Broadway's hottest ticket is now available on a screen near you! Filmed in the original "room where it happens" at the Richard Rodgers Theatre in New York City, and featuring the original Broadway cast, Hamilton follows the story of one of America's most intriguing Founding Fathers: Alexander Hamilton. The show shines an equally bright star on New York itself and the historic role the state played in securing the nation's independence. So don't "throw away [your] shot" and enjoy an in-home theater experience by streaming Hamilton on Disney+.
The Amazing Spider-Man 2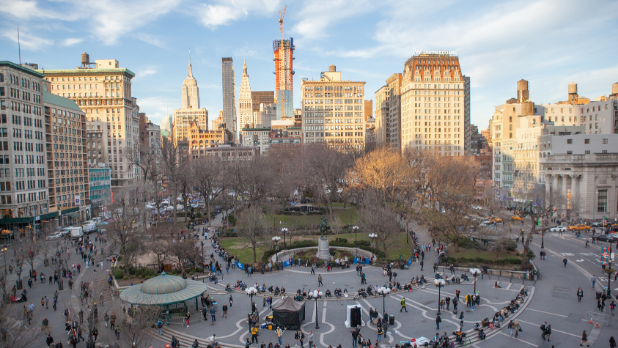 The largest film production ever in New York State, The Amazing Spider-Man 2 follows Peter Parker (Andrew Garfield) as he embraces his superhero alter ego and shoots webs and swings between Manhattan's skyscrapers. Watch an exhilarating car chase shot in downtown Rochester, visit brownstone Brooklyn—which stars as Peter Parker's home neighborhood—and keep an eye out for New York destinations such as Times Square and Union Square. Stream on Amazon Prime Video, Hulu, YouTube, and Starz.
Ghostbusters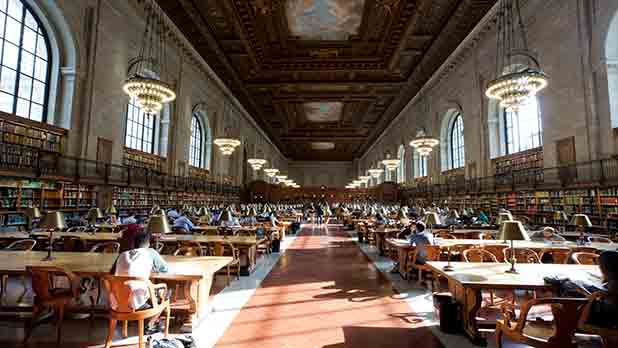 The 1984 classic Ghostbusters, about a team of misfit scientists battling supernatural visitors, features many iconic scenes that make New York City the star. Firehouse Hook & Ladder Company 8's exterior in lower Manhattan serves as the Ghostbusters' HQ, while the New York Public Library, Columbia University, and the Central Park restaurant Tavern on the Green also serve as backdrops in key scenes. Watch Bill Murray, Dan Aykroyd, Harold Ramis, and friends prove that they "ain't afraid of no ghosts!" Stream on Amazon Prime Video and HBO Max.
The Marvelous Mrs. Maisel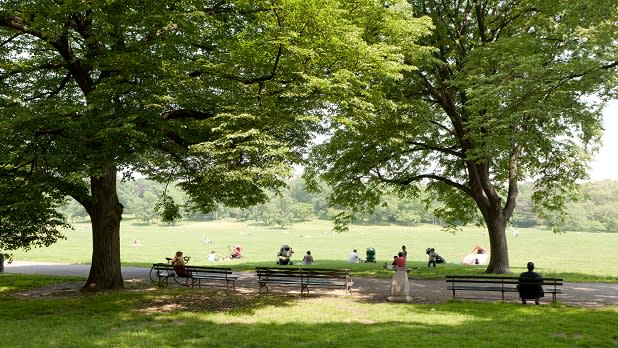 The award-winning The Marvelous Mrs. Maisel has become increasingly popular over its first four seasons, with the title character, played by Rachel Brosnahan, emerging from her daily life as a housewife to become a promising stand-up comedian in New York in the 1950s. The second season features Catskills resorts prominently, with the now-shuttered Scott's Family Resort standing in for the show's Steiner's Mountain Resort, but you can still live it up in the Catskills at other resorts including Winter Clove Inn, Villa Roma Resort & Conference Center, and Sunny Hill Resort & Golf Course. Stream on Amazon Prime Video.
Seabiscuit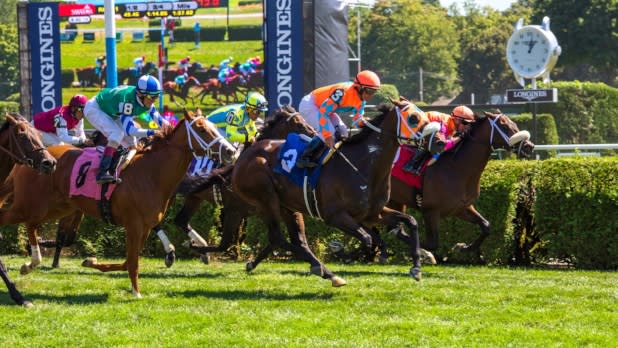 A favorite for families and horse racing enthusiasts alike, Seabiscuit, an underdog story about a champion Thoroughbred of the 1930s and '40s that inspired Americans through the Great Depression, was partly filmed at the Saratoga Race Course, the oldest continually operating sporting venue in the United States. Saratoga's Oklahoma Training Track, which is located across the street from the racetrack, and Canfield Casino, which is located in nearby Congress Park, are also featured in the film. Stream on Paramount+, Amazon Prime Video, Netflix, and YouTube.
A Quiet Place

Credit: Courtesy of Ulster County Tourism
In the blockbuster thriller A Quiet Place, starring John Krasinski, Emily Blunt, and Millicent Simmonds, the scenic natural settings of the Hudson Valley and Central New York regions are home to the hauntingly beautiful post-apocalyptic world where unseen creatures hunt by sound, forcing humans to live in silence. The bridge along the Wallkill Valley Rail Trail in New Paltz is a key location featured in the film, as well as Main Street in the city of Little Falls, located near Utica. Stream on Hulu, YouTube TV,, and Paramount+.
Succession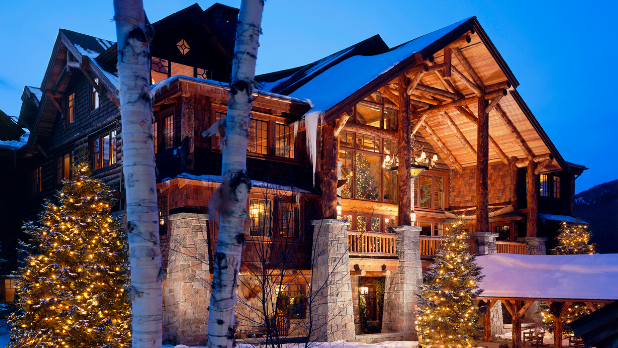 The hit HBO television show Succession, about an entertainingly dysfunctional family running a media empire, used the luxurious splendor of the Adirondacks' Lake Placid Lodge and Whiteface Lodge for memorable family gatherings. Lake Placid Lodge's on-site restaurant, Artisans' deck, hotel, and cabins were all featured. The show's three seasons (season 4 premiering March, 2023 have also featured other major locations in New York State, including the Legislative Office Building in Albany, an office in One World Trade Center, Oheka Castle in Huntington, and Six Flags Great Escape in Queensbury, among others. Stream on Hulu, HBO Max, YouTube TV, and Amazon Prime Video.
Woodstock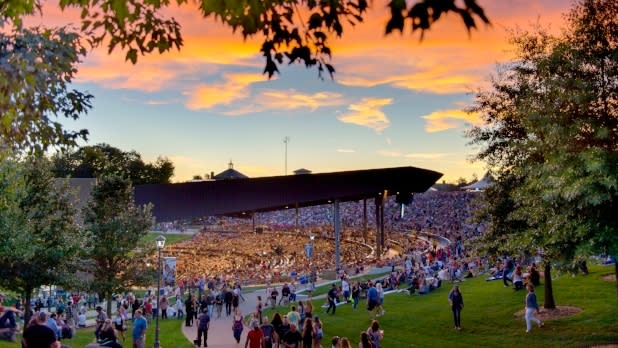 The 1970 Academy Award–winning documentary Woodstock, based on the legendary 1969 music festival, was filmed in Bethel, located in the Catskills. It features performances from Jimi Hendrix, Joan Baez, Jefferson Airplane, and many others, as well as footage of the hundreds of thousands of revelers who descended on a small Catskills town to celebrate peace, love, and music. The Bethel Woods Museum and Center for the Arts is now located where the festival took place. Stream on YouTube, Apple TV, and Google Play.
The Greatest Showman
The Greatest Showman, featuring Hugh Jackman, Michelle Williams, and Zac Efron, takes place and was filmed in several different locations throughout New York City. Based on the life of legendary circus owner P.T. Barnum, the acclaimed 2017 musical drama employed lovingly maintained period buildings including Marcy Armory and the Howard Gilman Opera House—both located in Brooklyn—as filming locations to capture the mid-19th century era. Stream on Hulu and Disney+.
Teenage Mutant Ninja Turtles and Teenage Mutant Ninja Turtles: Out of the Shadows
The family-friendly 2014 action movie featuring everyone's favorite superhero tortoises, Teenage Mutant Ninja Turtles, features Leonardo, Michelangelo, and friends fighting crime Ninja-style on the streets of New York City, and memorably on the slopes at the Big Tupper Ski Area. Famed director Michael Bay staged a key scene featuring the Turtles and a runaway truck on the mountain in scenic Tupper Lake in the Adirondacks. The 2016 sequel, Teenage Mutant Ninja Turtles: Out of the Shadows, used Buffalo as a stand-in for Manhattan when the Turtles maneuver their van through a truck explosion with stunt motorcycle drivers all around on Kensington Expressway (New York State Route 33). Stream Teenage Mutant Ninja Turtles and Teenage Mutant Ninja Turtles: Out of the Shadows on Amazon Prime Video, YouTube, and Paramount+
Seinfeld
New York locations feature prominently throughout this classic sitcom show's nine-year run, starring comedian Jerry Seinfeld, and based loosely on the New York City lifestyles of Seinfeld and co-creator Larry David (of Curb Your Enthusiasm fame). Prominent spots to keep an eye out for include Yankee Stadium, where David played legendary Yankees Boss George Steinbrenner (albeit offscreen); The Original Soupman, site of the classic Soup Nazi episode; and the exterior of Tom's Restaurant, which is where the gang met for coffee and hijinks at "Monk's Café." Stream on Netflix.
Bruce Almighty

Credit: @swiftyny on Instagram
The hit 2003 comedy Bruce Almighty, featuring Jim Carrey as a down-and-out TV reporter who gets to play God for a week, Morgan Freeman as God, and Jennifer Aniston as Carrey's confused love interest, takes place in Buffalo. In the film, Carrey's Bruce Nolan character works as a reporter for a local Buffalo news station, WKBW, and the film features many shot-in-Buffalo locations. Stream on Amazon Prime Video.
Madam Secretary
The television series Madam Secretary, which starred actress Téa Leoni as a former CIA analyst turned Secretary of State, was of course set in Washington DC, but mostly filmed in New York at Leoni's insistence. The Westchester County Airport in Hudson Valley served as a stand-in for several airports during the series run, even doubling as the international airport in Algiers in season three. Neighborhoods in Westchester, Brooklyn, and Purchase became the homes of the show's characters, and Yonkers City Hall and other official buildings played the parts of federal offices on the hit series. Stream on Netflix, Paramount+, YouTube, and Amazon Prime Video.
Marshall
The acclaimed 2017 biographical drama Marshall—about the first African-American Supreme Court Justice Thurgood Marshall—was filmed in a few different locations in Buffalo. The plot follows a young Marshall, played by Chadwick Boseman, as he pursues one of the first cases of his law career. Parts of the movie, co-starring Kate Hudson, Josh Gad, and Sterling K. Brown, were filmed at the Dillon Courthouse and Buffalo City Hall, standing in for federal buildings, and the stunning Buffalo Central Terminal train station. The Daemen House, the residence of the Daemen College president, served as the residence of the wealthy socialite Eleanor Strubing, played by Hudson. Stream on Hulu.
The Irishman
Martin Scorsese's 2019 Oscar-nominated epic The Irishman, notably pairing Al Pacino and Robert DeNiro as co-stars for the first time, features many scenes filmed on location in the Hudson Valley and on Long Island, as well as throughout New York City. Jessie's Bagels Cafe in Sloatsburg became the Sunoco gas station where Frank Sheeran, played by DeNiro, stops to call his boss, Jimmy Hoffa, played by Pacino. Hudson Valley town Suffern's main stretch of Lafayette Area became a 1960s small town with furriers and barbers. On Long Island, The Rodeway Inn in Huntington Station stood in as Howard Johnson's Motor Inn in another key scene. Stream on Netflix.
​The Godfather Part II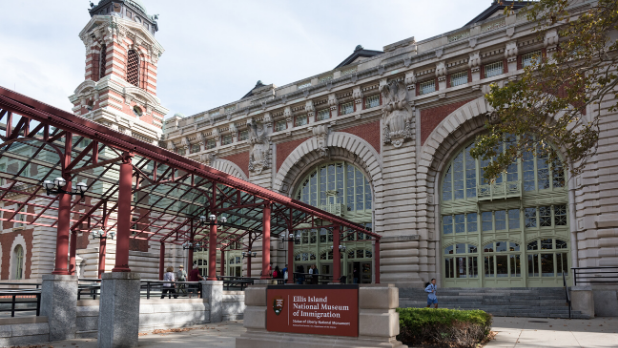 Francis Ford Coppola's 1974 classic The Godfather Part II, often named as one of the best movies ever made, was filmed at multiple locations around Manhattan, including the East Village, whose streets are filled with immigrants in an early 20th century period scene. The Corleone family drama includes a visit to Ellis Island, where today's Ellis Island National Museum of Immigration is located. Stream on Peacock and Sling TV.
Nobody's Fool
The 2018 romantic comedy Nobody's Fool, featuring Paul Newman, Bruce Willis, Melanie Griffith, and Jessica Tandy, was filmed mostly in the town of Beacon, located in the Hudson Valley. In the film, the town of Ballston Spa is used as inspiration for the fictional town of North Bath, where the film takes place. Stream on Paramount+ YouTube and Amazon Prime Video.

CREDIT: ALISON COHEN ROSA / COURTESY OF HBO
Debuting in January 2022, HBO's The Gilded Age immerses viewers in the New York high society of yesteryear. The battles between New York's 'old and new money' circa 1880 come to life through sets inspired by and scenes filmed in destinations throughout New York State. Visit historical settings from the period drama by Downton Abbey creator Julian Fellowes, including downtown Troy and Troy Savings Bank Music Hall, the Lyndhurst Mansion in the Hudson Valley, the Vanderbilt Museum & Planetarium in Long Island, and Washington Square Park in New York City. Stream on HBO Max, Hulu, YouTube TV, and Amazon Prime Video.
Inventing Anna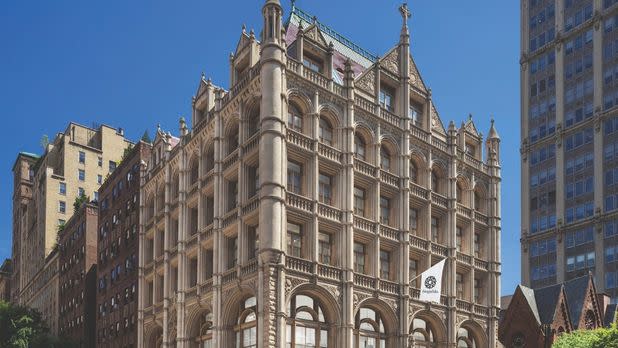 Shonda Rhimes' 2022 drama television series (and Emmy and Golden Globe nominee) is inspired by the story of Anna Sorokin and the New York magazine article, "How Anna Delvey Tricked New York's Party People" by Jessica Pressler. The show is heavily filmed in New York City and surrounding areas, and features locations including: Central Park, the Whitney Museum of American Art, Fotografiska (pictured) the iconic building that faux German socialite Anna Sorokin (played by Julia Garner) sought to acquire, The Hamptons, and Storm King Art Center. Stream on Netflix.