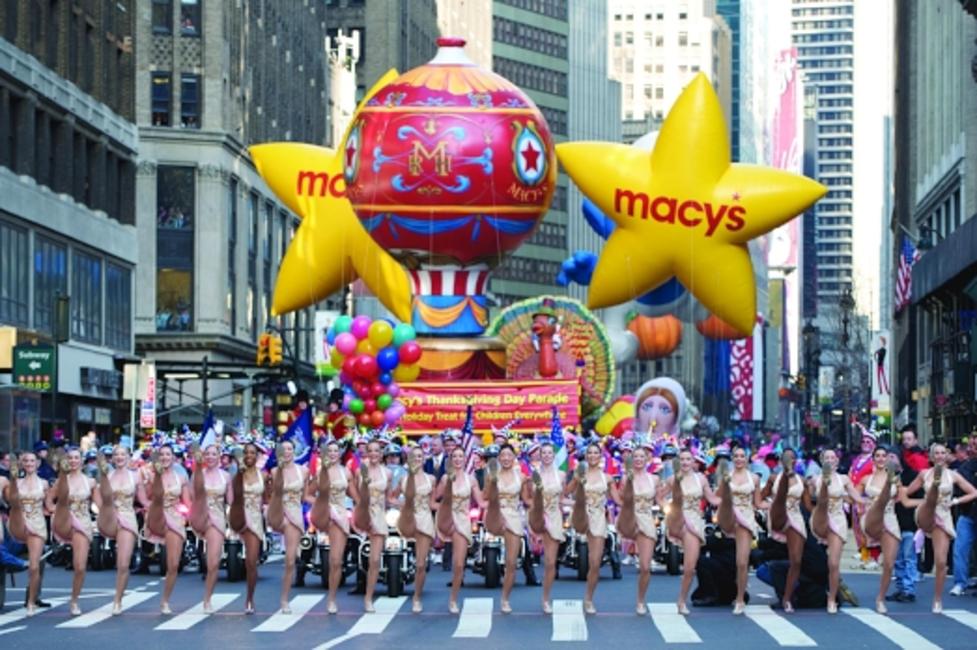 Who's feeling festive?! We know we're not in the full swing of holiday season just yet, but with all the festivals, craft fairs, parties, and parades happening this month—not to mention our nation's beloved eating marathon (Thanksgiving)—November is packed with fall fun. Read on to find events happening all over New York State to keep you in high spirits.
Christmas in the Country
What began as a quilt show with 400 vendors has grown into a massive gathering of all things handmade, voted the #1 Contemporary and Classic Artisan Market by Sunshine Artist. Now in its 34th year, the fair draws in about 60,000 visitors on each of its four days. In fact, Christmas in the Country is so large (it takes up five buildings at the Hamburg Fairgrounds!) that the organizers know it can be a lot to take in all on one day, and offer complimentary return passes for every day of the event. You'll find handcrafted everything from bath and beauty products, to fun and elegant jewelry, hand-poured candles, clothing, pottery, original wall art, woodwork, home décor, and holiday gifts. There is also a food truck rodeo where you can stop to re-up your energy, and an area for sampling craft beer, wine, and small-batch spirits. November 1–4; Hamburg; $10 Tickets-at-the-Door, children 12 and under are free
LARAC Fall Arts Festival
Find the perfect holiday gifts for all your family and friends this year by browsing unique, handmade goods at the LARAC Fall Arts Festival. The LARAC (Lower Adirondack Regional Arts Council) will hold its juried arts show featuring more than 75 artisans in the enormous Adirondack Sports Complex. Shop crafty products such as pottery, fiber arts, jewelry, wood, photography, gourmet foods, and more. There will also be live music and hot food concessions to add to the good vibes. November 3–4; Queensbury; $5 per person; under 12 Free
Hudson Valley VegFest

Credit: Roxxe Ireland
Calling all plant-based eaters and animal lovers! Come veg out at the enormous gathering of more than 2,500 like-minds at Hudson Valley's Vegfest. The event kicked off last year, filling a 42,000-square-foot indoor event space with food stands, vegan startup booths, speeches, cooking demos, and presentations. Proceeds from the event support the Institute for Animal Happiness, an animal rescue, sanctuary, and advocacy group. Not only will you meet other people passionate about animal welfare, but you can shop cruelty-free products, eat delicious and healthy vegan food, and learn from chefs, business owners, and activists while supporting a great cause. This is definitely a win-win. November 3–4; Poughkeepsie; $10 for adults, two-day special day pass $15, children 10 and under free
Long Island Restaurant Week


Credit: Centro Trattoria & Bar
Should we just declare November the month of delicious feasting? You don't have to wait until Thanksgiving to eat incredible food because November 4–8 is Long Island Restaurant Week! Now's your chance to try three-course prix-fixe menus for only $29.95 each night. Restaurants serving different kinds of cuisine all across East End, Nassau, and Suffolk are participating. Be sure to make your reservations in advance and get ready to satisfy your gastronomical curiosity! Note: On Saturday, the deal is on only until 7 pm. November 4– 8; Various locations
Holiday Valley Beer and Wine Festival 2018

Credit: William Bacon
The Holiday Valley Ski Resort in Ellicottville has the perfect way to warm up from the chilly weather with beers, wines, spirits, and spirited festivities for ages 21 and up. For the 15th year running, its Beer and Wine Festival draws together local craft breweries and wineries to offer up their goods. For the first time this year, the festival will include a special "Trucks 'n Brews" night, which promises a bonfire, live music, food trucks, and craft beer! Your admission ticket includes a beer tasting, and there will be delicious hearty BBQ on a pay-as-you-go system. Live music will be performed across all three floors of the lodge throughout the festival. And when Sunday morning rolls around, get your hair of the dog at the Kegs 'n Eggs breakfast buffet featuring bloody marys and mimosas. November 9–10; Ellicottville; Prices vary by event
42nd Herkimer County Arts & Crafts Fair
The Herkimer County Arts & Crafts Fair is one of the state's longest-running and largest craft fairs. It's great for people looking to shop artisan crafts and for people who love a long, relaxing session of window shopping, because there is just SO much to see. More than 120 vendors will be selling their wares, so you can peruse gorgeous pottery, textiles, oil painting, soaps, gourmet treats, and just about any other crafted good you can think of. And speaking of crafted goods, New York State wineries will also be represented. The fair is accessible and there'll be ample parking. November 10–11; Herkimer; Adults $4, children under 5 free
21st Annual Rosendale Pickle Festival
Pickles are so great it makes you wonder why the saying "getting into a pickle" is a bad thing. The Annual Rosendale Pickle Festival appreciates pickles in all their glory. This 21-year-old festival hosts about 100 vendors, so get ready for ALL the pickle samples you can handle. But this isn't just about the samples. There is, of course, a pickling competition, with categories in dill pickles, sweet pickles, fruit, root vegetables, and so on, but then things get a little more physically challenging. Later in the afternoon comes the Pickle Triathlon, an epic event consisting of pickle eating, pickle juice drinking, and finally, pickle tossing. In the pickle tossing, pickle slices must be caught by mouth. Don't miss out! November 18; Rosendale; $5 per person/ Kids free
Macy's Thanksgiving Day Parade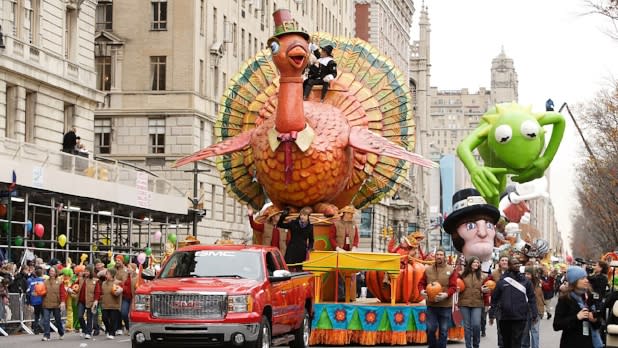 There is a lot to love about Thanksgiving: the family, the food, the food-induced best-sleep-of-your-life, and Macy's annual Thanksgiving Day Parade! Of course you can watch from your TV but it is so much fun to join the happy crowds and watch the incredible performances and massive balloons float by overhead. This year's lineup of balloon friends includes Charlie Brown, the Grinch, Spongebob, Olaf from Frozen, and so many more. It feels like each year the floats get more intricate and spectacular, with architectural structures, and live performance elements, such as an enormous Christmas tree stage filled with a singing chorus. And don't forget the marching bands! The parade starts at West 77th Street & Central Park West at 9 am, marches down to Columbus Circle, then makes its way over to 6th Avenue for the longest leg of its journey. November 22; New York City; Free
Corning Parade of Lights
Everyone loves seeing houses decorated with strings of little Christmas lights toward the end of the month, but the town of Corning takes things a step further. Their annual Parade of Lights starts with the tree lighting ceremony, followed by a parade of cars, trucks, and floats representing all different segments of the local community, totally decked out in lights. There's also a competitive element, as judges look for the most creative displays in categories such as "Best Use of Lights," and "Best Emergency Vehicle." November 24; Corning; Free
Capital Holiday Lights in the Park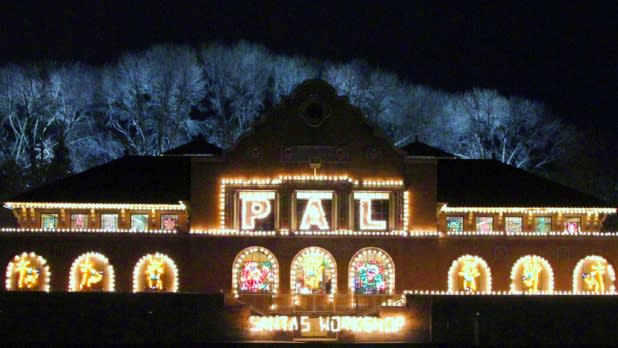 Albany is no stranger to frigid, snowy winters, so the city has had to get a little crafty in how it spreads the holiday cheer. Each year, Washington Park gets a makeover with Christmas-themed light art installations. The twist is that it's a drive-thru experience, so no need to freeze your toes off! City dwellers drive through the park getting the chance to admire massive colorful, blinking Santas, reindeer, nutcracker dolls, and more. In addition to the drive, folks who are willing to brave the cold can attend special Charity Walk Nights around the theme of "Taste of the Holidays." One night involves sampling wine and beer while enjoying live music, and another will feature artisan craft offerings from Albany's restaurants. November 23–January 2, 2019; Albany; Passenger Vehicles (Capacity Max 9): $20. Passenger Vehicles and Recreational Vehicles (Capacity of 10–18): $25
Lighting of Tibbetts Point Lighthouse

Credit: Stacie Luchini
Black Friday can be chaotic and stressful, so end it on a bright note. In the same way that other towns conduct an annual tree-lighting ceremony, Cape Vincent lights up its beautiful Tibbetts Point Lighthouse, which marks the point where Lake Ontario meets the St. Lawrence River. Starting at 6 pm, lights covering both the lighthouse and foghorn building will be illuminated to cast a warm festive glow throughout the holiday season. November 30; Cape Vincent; Free
Share photos of your New York adventures on Instagram and Twitter with #ILoveNY and #iSpyNY and tag us on Facebook!