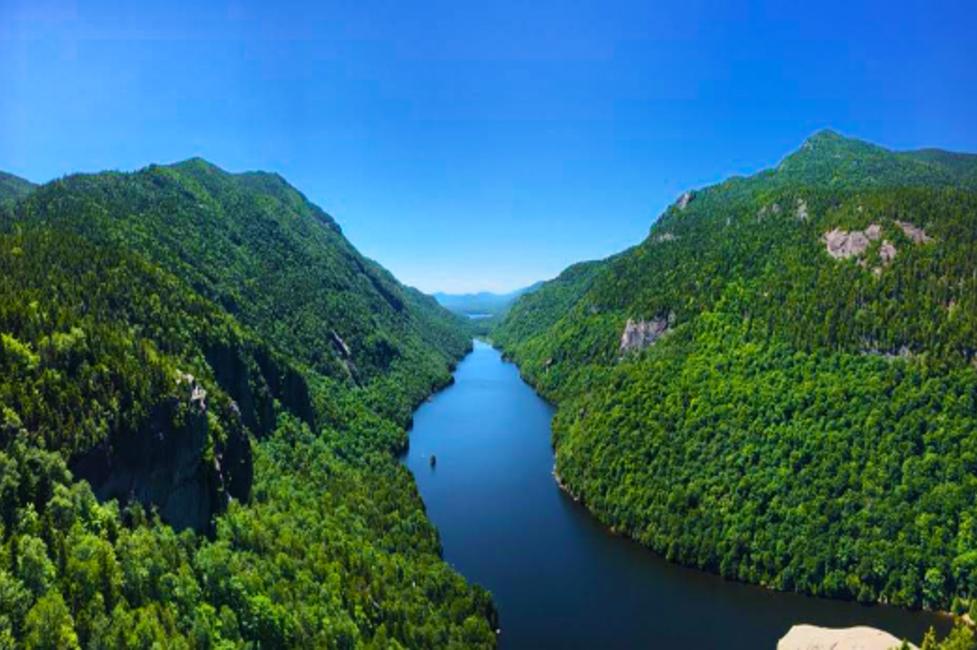 School's (almost!) out for summer! Now's the time to start making the absolute most of this glorious warm weather. But don't let the fear of missing out (aka FOMO) stress you out! Find ideas below for adventures big and small, and start making memories to savor long after everyone's favorite season ends.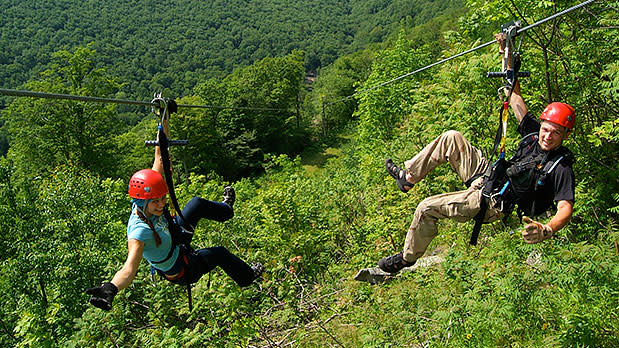 Attention thrill-seekers: The highest, fastest, and longest zip line tour in North America is calling your name! Gaze out over 4.6 miles of the Catskills' mountains and valleys from 600 feet up in the air while traveling at a velocity of 50 miles an hour! This might be the closest feeling you can find to flying while still enjoying the peace of mind that comes with being securely strapped into a harness.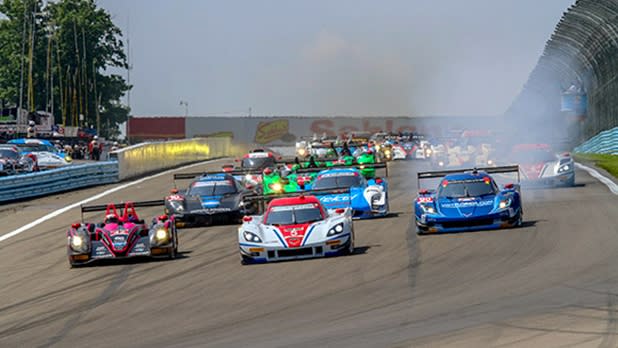 Head to the home of the Formula One United States Grand Prix where you'll find two ways to enjoy the thrill of the tracks. Option No. 1 is to watch and root for some of the country's best amateur and professional drivers race in the many spectator events happening all summer long. Option #2 is to hop into your driver's seat and drive the track yourself! Most days between 12:00 and 5:00 pm visitors are allowed to take their cars onto this historic track for an unforgettable driver's eye view of the course.

Photograph: Larry Tetamore
Trade in the noises of cars honking and trucks for the ambient sounds of forest wildlife and rushing water. Dubbed the "Grand Canyon of the East," the gorge in Letchworth State Park guides the Genesee River as it morphs into three massive waterfalls, including a drop of more than 600 feet. Reserve a campsite to spend a night or two under the stars, roam the 66 miles of hiking trails, or even try out whitewater rafting surrounded by plunging rock walls. For a truly unforgettable once-in-a-lifetime experience, book a trip with Balloons Over Letchworth, which will give your family a literal bird's-eye view of this natural wonder.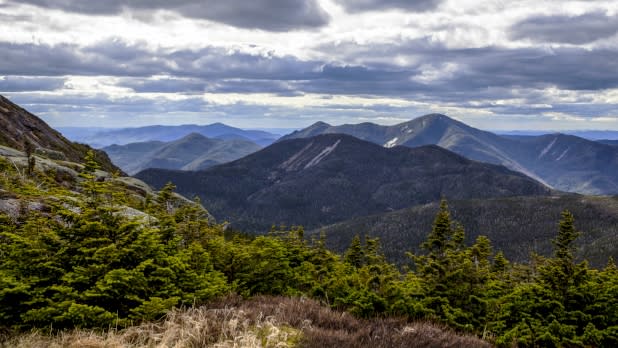 Some 46 Mountains make up the Adirondack High Peaks in New York State's Adirondack Forest Preserve, each with a view more jaw-droppingly gorgeous than the last. More than 1,800 miles of marked trails await, where you can look upon rugged rock faces, dip your toes into streams and ponds, and feel immersed in the lush beauty of this "forever wild" terrain.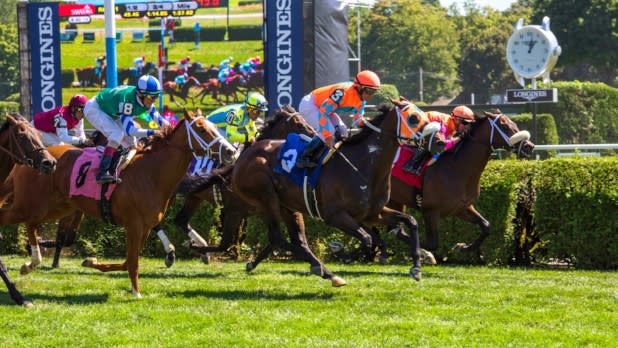 Ready for a day of summer excitement? Then it's off to the races! The historic Saratoga Race course holds its opening weekend July 20–23, kicking off 40 days of world-renowned Thoroughbred racing. Feel the air abuzz with energy as folks root for their favorite horses. Place your bets if you're feeling bold—or just unofficially bet your family members, winner doesn't do dishes for a month! Reserve a picnic table in advance, where you can bring your own lawn chairs and coolers, or book single seats in the grandstand. On August 25, the "Midsummer Derby," the Travers Stakes takes over Saratoga, which is one of the season's best days for people-watching. (Hint: Wear a statement hat to get noticed.)
6. Cool off in the mist at Niagara Falls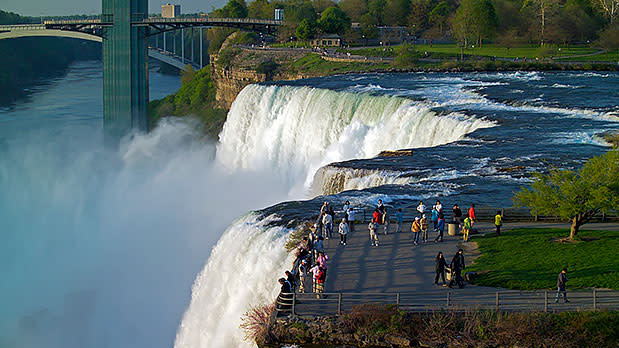 Everyone should experience one of New York's most famous, awe-inspiring natural wonders in person. Grab a poncho and head into the belly of the beast on the classic Maid of the Mist boat tour, which actually ventures into the basin of the falls. Or get even closer with the Cave of the Winds tour. You'll descend 175 feet via elevator to the start of wooden walkways which lead you to "Hurricane Deck," mere feet from the crashing waters.

What's a summer vacation without at least one trip to the beach? At Fire Island, located just off the south shore of Long Island, you'll find not only the most picture-perfect sandy beaches, but also an unimaginably idyllic escape from everyday life. The island is car-free, which contributes to the famously laid-back and neighborly atmosphere. Relax, build sandcastles, nod "hi" to your fellow pedestrians, and look out over the gorgeous expanse of Atlantic Ocean at this natural retreat.
8. Fall in love with baseball (again) at the Baseball Hall of Fame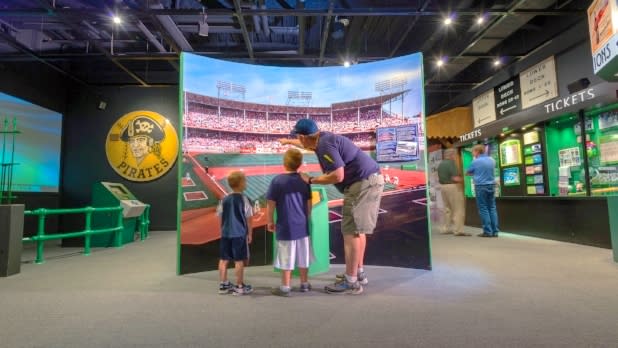 A required pilgrimage for baseball-lovers, the Baseball Hall of Fame will enrich your appreciation of America's favorite pastime. Exhibits not only delve into the lives and feats of famous players, but also into the history of the sport and how its culture has evolved over time. With hundreds of memorabilia and video displays, it's a sports fan's dream.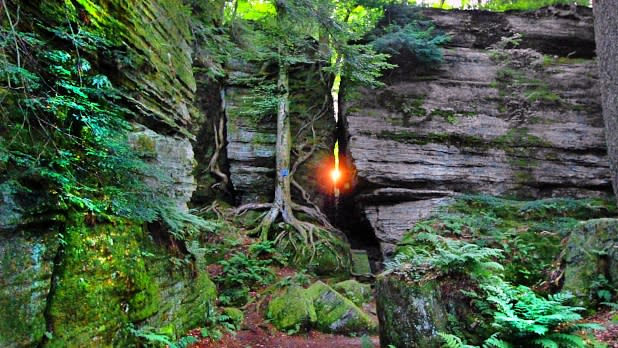 Nature lovers will be blown away by the sights at Panama Rocks Scenic Park where the whole family can observe the effects of the latest ice age (explain it in Frozen terms to the youngest ones). Crawl into and out of glacier-made crevices, explore hidden caves, and wander the passageways at this rock formation paradise in Chautauqua County. Wear your sneaks and don't forget the camera for this excursion.
10. Cruise Lake George on the Minne-Ha-Ha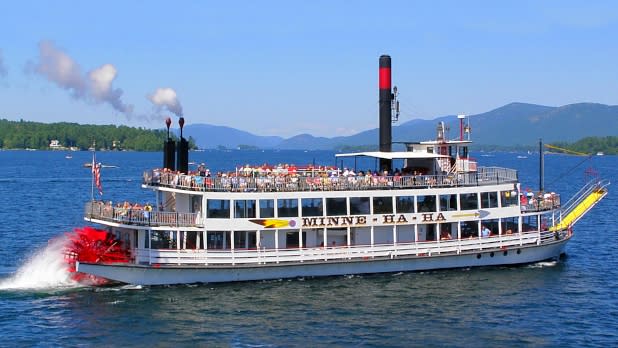 For incredible views, a unique historical experience, and a detailed narration about Lake George and the surrounding Adirondacks, board the charmingly named Minne-Ha-Ha, a Sternwheel Steamboat from Lake George Steamboat Company. From June 18 to Labor Day, sails are seven times a day. The 7:30pm tours on Friday nights from June 22 to August 31 are pirate-themed—kids receive a pirate's loot goody bag, all can join in on a treasure quest, and there's a cannon battle!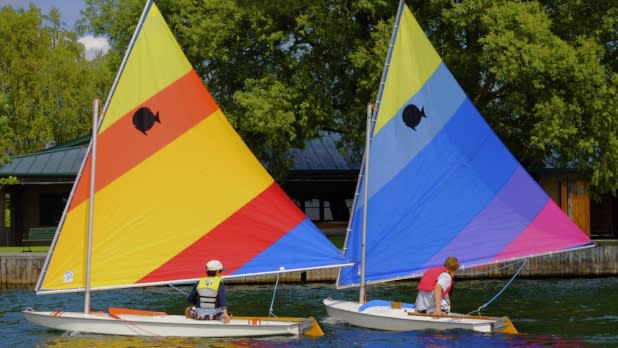 The Antique Boat Museum is America's premier freshwater nautical museum, but it's even more than that—guests can also enjoy many an interactive boating experience on the waters of the Thousand Islands. Tour the 106' houseboat of George Boldt, yes, that George Boldt, "Ride the River" in a 30' triple cockpit Hacker Craft, or charter a 28' Chris-Craft semi-enclosed cruiser or a 41' classic commuter for an unforgettable sunset with your loved ones.
12. Visit a top-10 beach at Coopers Beach

Photographer: Sean Mills
We can't talk about summer in New York without mentioning the Hamptons! But despite what you may see on Real Housewives, the Hamptons are accessible to all. Coopers Beach in Southampton keeps making the list of the best beaches in the world for its soft sand, clear water, and amenities. The parking fee can be steep, but you can definitely spend the whole day here because of the chair- and umbrella-rentals, snack bar, and bathrooms on-site. 
13.  Feast your senses at the Great New York State Fair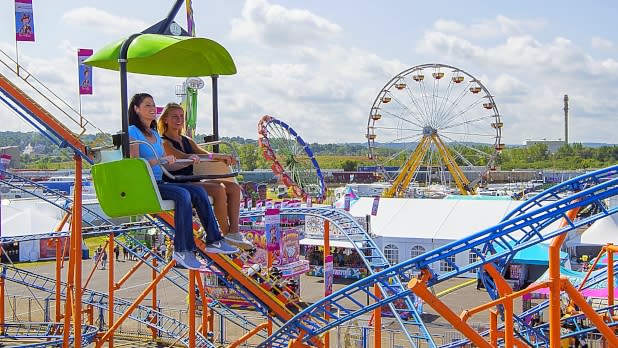 A state fair is one of the most festive American activities to savor during the summer, and the Great New York State Fair truly lives up to its name. Marvel at impeccably carved butter sculpture, attend live musical performances at any of the six stages, and look out over the whole shebang from the Ferris wheel. Of course, no state fair experience is complete unless you devour the famous local foods—which in this case includes the classic fried fare—or a refreshing wine slushie. For two days this year you can also sample bites from contenders in the Taste NY Food Truck Competition.

Photograph: Marley White
Lady Liberty (or Liberty Enlightening the World if you're being formal) has been welcoming newcomers to New York with the message "You belong here" since the 1800s. Pick a gorgeous summer day to ride the ferry to Liberty Island and experience her greeting for yourself. Take a guided tour to learn all about the statue's origins and significance, and visit the museum inside our lady's pedestal. Tickets to climb up into her crown book up fast so be sure to book in advance.
15. Live out your royal fantasies at Boldt and Singer Castles

Photograph: Steve Sturtz
It's not every day you get the chance to step inside a real castle, and New York's Thousand Islands has two gorgeous rustic castles for your family to explore this summer. Boldt and Singer castles both date back to the early 1900s when they were built by wealthy American magnates for their families. Venture out on boat and be mesmerized by their architecture as you learn all about their history on guided tours, or just explore these architectural gems on your own. At Singer, you can even rent The Royal Suite, which accommodates up to six people overnight, includes dinner and breakfast, and–best of all–gets you private access to the castle and its grounds for the evening!
16. Explore the underground at Howe Caverns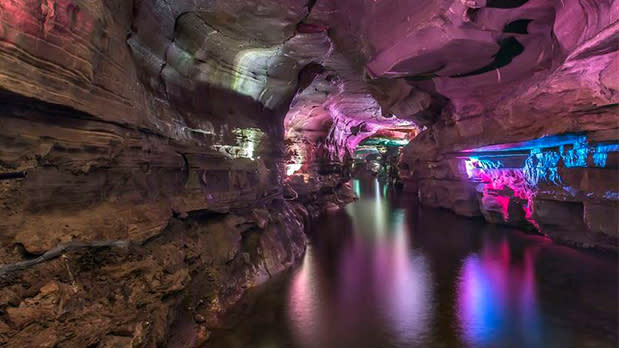 One of New York's most fascinating, stunningly beautiful destinations actually lies hidden beneath the earth's surface. Descend 156 feet into Howe Caverns, the largest cave open to the public in the Northeast. Take a walking tour through the rocky twists and turns, illuminated by colored lights, and ride a boat on the underground "River Styx." Or try a slightly spookier twist with the family flashlight tour—with nothing but the light of flashlights and headlamps to guide you—available on Sunday evenings.
17. Commune with nature at the Wild Center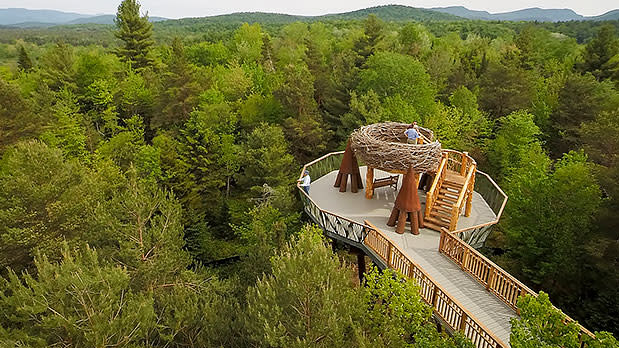 Take a walk on the wild side at the Wild Center in the Adirondacks where you can actually walk among the treetops. The center's indoor exhibits let you "meet" and learn about different species of fish, turtles, plants, and other forest inhabitants. The outdoors section has 115 acres full of trails and the option to take a guided tour with one of the naturalists on staff. The "Wild Walk" is an absolute must, comprised of an elevated trail that lets you pass over (and inside) the trees. You can also look out from a human-sized nest, and even fall into a rope "spider's web."
18. Feel free to touch the art—and climb on it!—at Griffis Park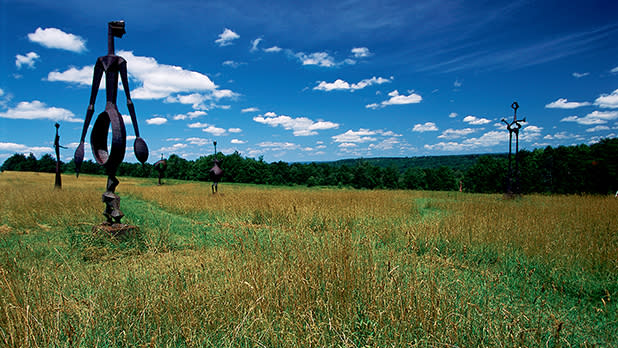 That's right, folks, this is art to be seen with the eyes and the hands. Griffis is one of the state's most playfully inviting sculpture parks, where a number of the 250 larger-than-life works of art actually encourage human interaction. The park grounds include wide open fields as well as winding nature trails, with sculptures dispersed throughout, begging to be admired, posed with, touched, and climbed.
19. Breathe in the scents of summer at Lavender by the Bay

Photograph: Sai de Silva
Bathe yourself in a sea of purple at one of the largest lavender farms in the country. Not only will you find one of the most eye-popping photo backdrops, but the farm will supply you with tools to actually pick your own. June through July are the best times to go see the most varieties of lavender in full bloom. While you're there, be sure to pick up lavender-scented soaps, lotions, and other souvenirs at the farm store and gift shop.
Photograph: Dan Swack
Have you heard the one about the center dedicated to the art of comedy opening up this summer in Jamestown? It's no joke: The 37,000-square-foot National Comedy Center, featuring more than 50 exhibits, will open August 1. Many of the exhibits are interactive, like one where you can choose your own sounds for Three Stooges slapstick classics. Why Jamestown? It's the hometown of Lucille Ball and where the annual Lucille Ball Comedy Festival has been held for 25 years, and the museum opening kicks off this year's festival, featuring more than 50 events around town including headlining sets from Amy Schumer and Lily Tomlin.

Photographer: Beautiful Destinations
Get a view of the Hudson River like never before—by taking in 360-degree panoramic views from 212 feet above it. More than a mile long, the Walkway is the longest elevated pedestrian bridge in the world, stretching from Poughkeepsie at one end to Highland at the other. Planning to make a day of it? While you're there, have a picnic at the Poughkeepsie Waterfront, take a stroll through Franny Reese State Park, or traverse the Walkway Loop trail through both towns for the full tour.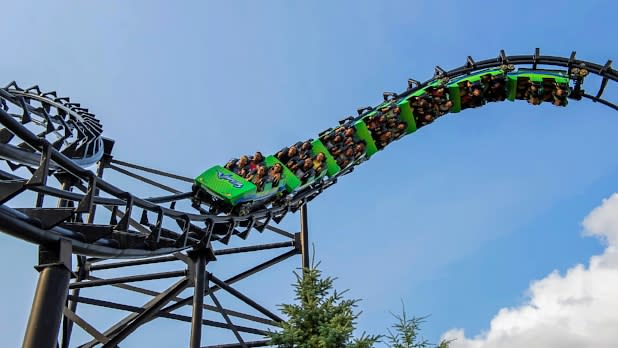 Strap in for some wild rides at Darien Lake, where you'll find plenty of options for every level of thrill seeker. Grab some epic views on the Ferris wheel or hop onto one of the relatively tame family rides. Meanwhile, daredevils can try out the Tornado, where you'll travel the circumference of a cone-shaped water slide, like a penny in a funnel, before shooting out into a pool. And Darien Lake has just welcomed its seventh roller coaster, Tantrum, which starts off with a 98-foot vertical lift at a 90-degree angle before nose-diving back down the hill in seconds. Are you screaming yet?!?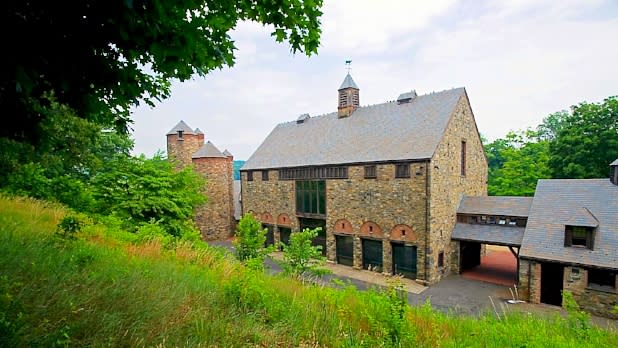 The Stone Barns Center is dedicated to reforming our food system to be healthier and more sustainable. That's why they practice regenerative farming techniques and hold educational programs to teach young farmers and students how to take better care of the earth—and our health. Anyone can drop in for a free 40-minute tour at 3:00 pm Wednesday through Friday, but we recommend heading over on a weekend. Their Warm-Weather Weekend events include hands-on learning activities, such as collecting eggs, meeting sheep, learning how to make delicious foods with produce straight from the ground, and even seeing how honey is harvested. About 70% of what's grown and raised at Stone Barnes is purchased for use at Blue Hill, which operates an on-site restaurant serving seasonally-inspired fare. (Reservations are a must.)
24. Have a day—or a weekend—of family fun in Destiny USA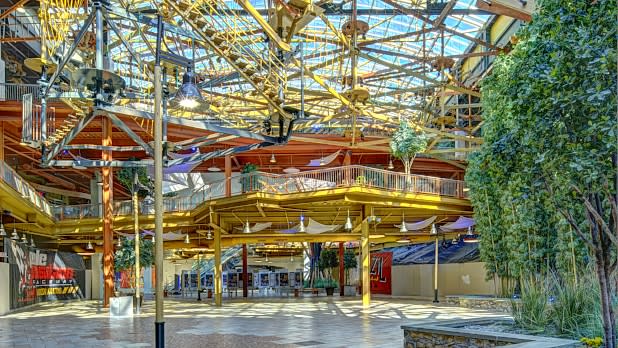 The word "mall" doesn't quite do Destiny USA justice. Yes, you can shop from more than 250 shops and outlets, and dine at any of nearly 50 restaurants, including gourmet steakhouses, a fondue spot, and beloved staples like Auntie Anne's pretzels and Cinnabon. But unlike other shopping centers, you'll find discover a number of unexpected amenities. A full-size indoor go-karting track? Check. The world's largest indoor suspended ropes course? Check. A 325-seat comedy club? Check. A museum that hosts traveling art and science exhibitions? Check. Despite Destiny having all the stores you're looking for, we recommend you don't shop 'til you drop—there's simply too much else to do.