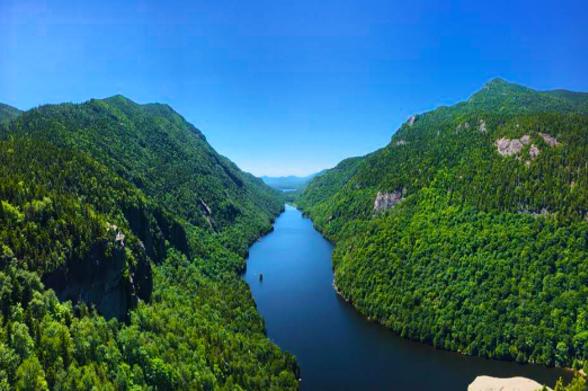 Trust us, if you don't plan ahead, summer will be over in the blink of an eye. Be sure to make the most of the gorgeous weather and longer days. We've rounded up everything for your most adventurous and memorable summer to-do list, from beaches to county fairs to music festivals, and plenty of getaways into the beautiful outdoors. You'll never have to spend another summer day wondering what to do.
1. Get up close and personal with Niagara Falls (Greater Niagara)

Credit: Destination Niagara USA
Catch some serious spray off the magnificent Niagara Falls from the deck of the famous Maid of the Mist, chosen by readers as the top destination in the 2019 New York State Bracket! The boat tour brings you right into the belly of the beast, so to speak, and 600,000 gallons of falling water causes quite a splash. If you're craving even more water adventure, kick things up a notch with Whirlpool Jet Boat Tours. On the tour, you'll travel through the Niagara River Gorge right into the heart of Devil's Hole level 5 rapids! It sounds risky, but don't worry, these boats are specially designed to withstand the turbulence. Summer is the best time to go because you most definitely will end up soaking wet!
2. Go fish (Various Regions)

Credit: Visit Oswego County
Grab a cold pack of beer or some lemonade and get ready to relax by the water before it's time for dinner—fresh fish is on the menu!  Picturesque Lake Ontario and its tributaries offer world-class sportfishing, with the chance to reel in a steelhead, Chinook, or walleye. Go fly fishing in Catskill Creek, especially the area where Schoharie, Albany, and Greene counties meet, for plentiful wild brown and rainbow trout in June. Come July, head to the gorgeous Long Island Sound for the bluefish blitz, or if you're unfamiliar, a seasonal feeding frenzy. If you're dying to go fishing farther from the shore but don't own a boat, K&G Sportfishing and 1000 Islands Fishing Charters offer charters and professionally guided trips, so round up the gang. Be sure and read up on how to get a fishing license before your cast your line!
3. Live out your royal fantasies at Boldt and Singer Castles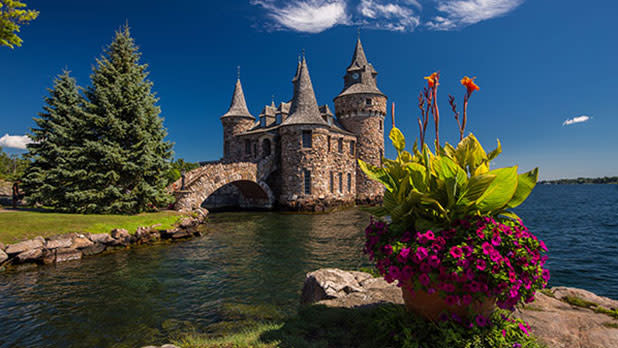 It's not every day you get the chance to step inside a real castle, and New York's Thousand Islands has two gorgeous rustic castles for your family to explore this summer. Boldt and Singer castles both date back to the early 1900s when they were built by wealthy American magnates for their families. Venture out on boat and be mesmerized by their architecture as you learn all about their history on guided tours, or just explore these architectural gems on your own. At Singer, you can even rent The Royal Suite, which accommodates up to six people overnight, includes dinner and breakfast, and–best of all–gets you private access to the castle and its grounds for the evening!
4. Climb the Shawangunks at Mohonk Preserve (Hudson Valley)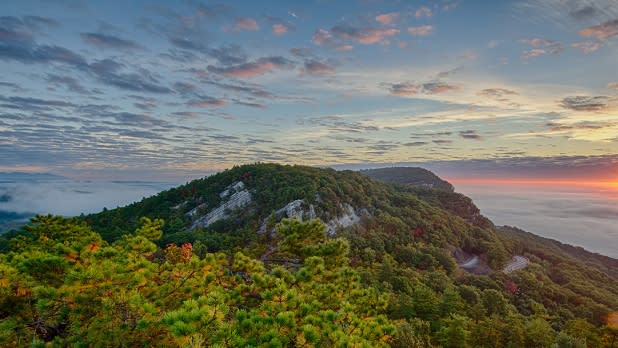 The Gunks, short for the Shawangunk Mountains on the Mohonk Preserve, attract thousands of hikers, bikers, horseback riders, runners, and rock climbers every year. On the border of the Hudson Valley and Catskills regions, the Gunks are rugged, steep, and spectacular. The sheer rock faces are particularly easy to access and include more than 1,000 routes, which makes this a hot spot for touring rock climbers. There are also plenty of opportunities for bouldering (rock climbing closer to the ground and without the ropes), so don't let a fear of heights keep you from enjoying a challenge!
5. Go sailing (Long Island)

There's nothing quite like feeling the wind in your hair as you take off sailing around Long Island's Peconic Bay. Join a tour or charter a boat from one of the operators that sail out of Greenport Harbor, such as Layla Sailing (pictured), and spend a few hours or even a whole day taking in the majestic views surrounding the North Fork. Sail away, sail away, sail away!
6. Ride a zipline (Catskills)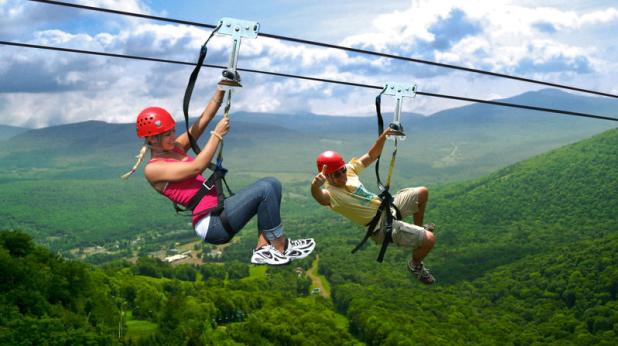 Spread your wings (arms) and fly (ride a zipline) this summer! Ziplines are super fun and offer a one-of-a-kind vista of New York's breathtaking nature. Try New York Zipline Canopy Tours. Ride the world's second-longest zipline over the Catskill Mountains on the Summit SkyRider Tour, or try their ziplines and ropes course through the forest. You'll be securely strapped in so let go and enjoy soaring over the treetops.
7. Pick up speed at Watkins Glen International (Finger Lakes)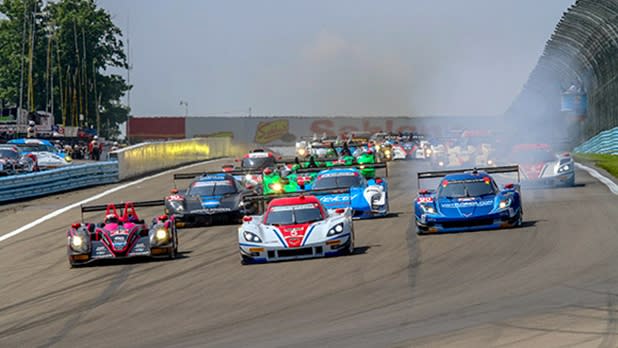 Put the pedal to the metal! Drive your car on the track at Watkins Glen International, home to the Formula One United States Grand Prix. You'll drive two laps around the 3.4-mile circuit before pulling up to the finish line to snap a photo. Or come to watch professional racing all summer long. Check out the schedule of spectator events on their website.
8. Take a wild walk (Adirondacks)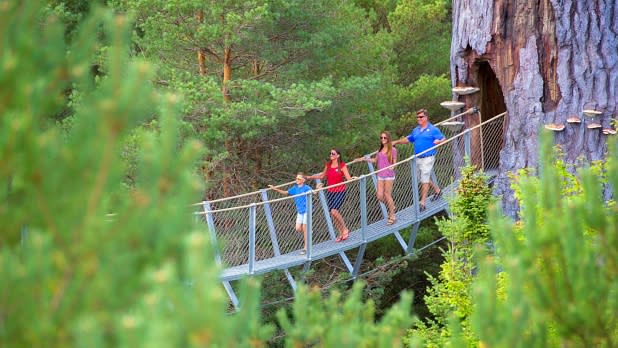 Head to where the wild things are: the Wild Center in the Adirondacks! This can't-miss stop is designed to create new and exciting experiences in nature. The famous "Wild Walk," for example, lets you stroll on an elevated trail through the treetops and includes playful elements like a human-sized bird nest or an enormous hammock-like spider web. It's also highly educational, with exhibits about various local species of animals inside the learning center. You'll feel at one with nature in no time.
9. Explore the Adirondacks (Adirondacks)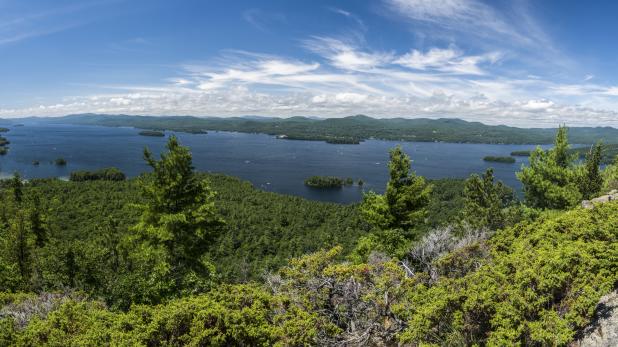 Adirondack Park comprises more than 6 million acres, larger than Yellowstone, Yosemite, Glacier, Grand Canyon, and the Great Smoky parks combined! There are thousands of lakes and ponds, and miles of rivers and streams, with plentiful canoeing and kayaking opportunities. There's also amazing hiking, thanks to the 46 mountains that make up the Adirondack High Peaks with more than 1,800 miles of marked trails, including accessible ones. Whatever your outdoor adventure preference, you'll find it in the largest park in the continental US!
10. Explore a fun museum (Central)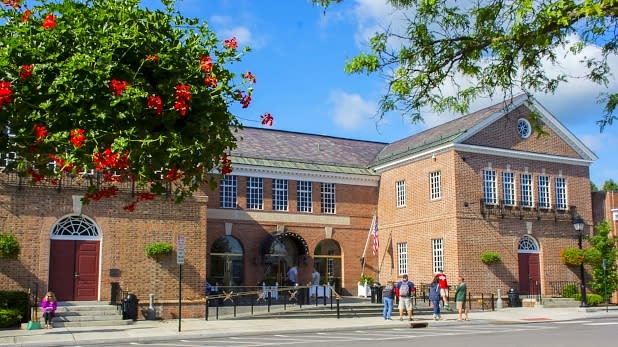 Sports fans will go gaga for the exhibits at the National Baseball Hall of Fame & Museum in Cooperstown. Walk the great hall and find your favorite baseball legends and explore all the memorabilia. The kids can even pick up a scavenger hunt to add more fun to the tour. There's so much American history and culture wrapped up in the sport that it brings out the nostalgia and pride in even non-sports fans. Best of all, July 19–22 is this year's Hall of Fame Weekend, so you can watch baseball history in the making. Visitors can attend the induction ceremony, award presentation, Parade of Legends, roundtable discussions, and more.
11. Let the Kids Play! (Rochester)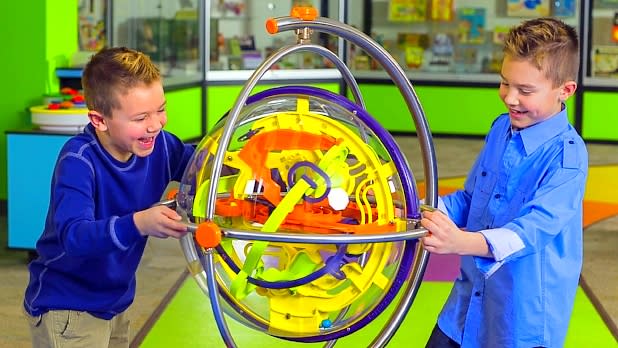 If you're going to Rochester with kids, the Strong National Museum of Play is an absolute must-stop. The museum is dedicated to the idea that kids learn best when they're at play, and everything from the museum's games to the architecture are designed to inspire curiosity. Exhibits are designed for children of any age, and include an enormous pretend grocery store, giant Etch-a-Sketches and Lite Brites, obstacle courses, retro arcade games, and more. Kids can also play among tropical and native butterflies in the indoor butterfly garden that's open and kept at 80 degrees all year. The museum is big enough that no one exhibit gets too crowded and when you've worked up an appetite, swing by the museum's diner that serves up kid-friendly food to please even the pickiest eaters. 
12. Celebrate Pride (Various Regions)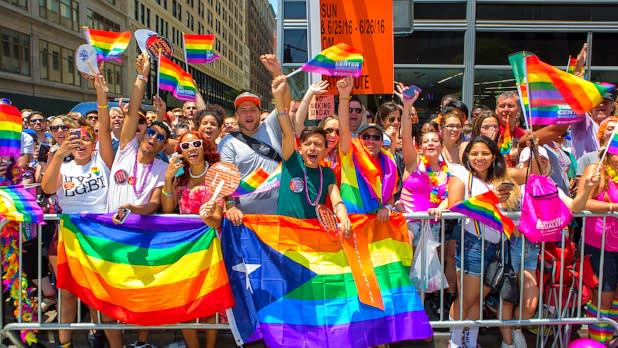 Pride is on every summer bucket list, but this year's Pride is a once-in-a-lifetime experience. It's the 50th anniversary of the historic Stonewall Riots, when the West Village gay community rose up against police discrimination. It's also the first WorldPride to take place in the US and it's happening right here in New York, which means folks from all over the world are coming to celebrate. Of course, you'll want to attend the Pride Parade in Manhattan, as it's expected to be the biggest one yet, but also make your way to Long Island, the birthplace of Harvey Milk, for the epic Pride on the Beach festivities, June 21–23. Events include a beach party, outdoor concert, market fair, pet Pride parade, community religious services, and more. The ripple of joy reaches all the way to Niagara Falls, which will be lit up in rainbow colors. The award-winning Buffalo Philharmonic Orchestra will perform a free outdoor concert followed by a fireworks display. Find more information on Pride events all over the state here.
13. Hit the beach (Long Island)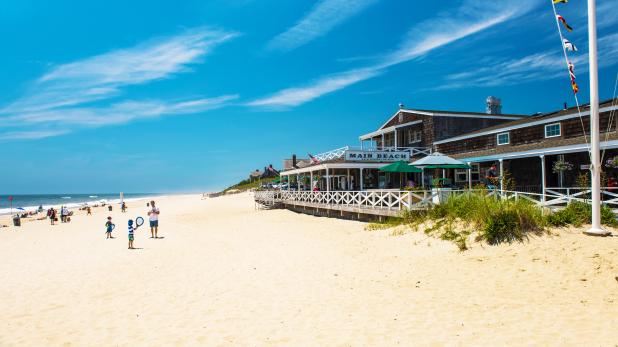 Calling all beach enthusiasts! You know you have to get out to a sandy beach this summer, so why not head out to the Hamptons? If you're looking for sheer luxury, try Cooper's Beach, rated number three in the nation by esteemed beach expert, "Dr. Beach." Cooper's is famous for its white sandy dunes and beautiful nearby mansions. Beautiful, clean, and quiet Main Beach is another Dr. Beach favorite. Also check out Hither Hills State Park in Montauk, open to the public and home to incredible "walking dunes" of Napeague Harbor. How do they walk? The wind can actually move 80-feet high mounds of sand! But slowly, over time. Kiddos can climb all over the playground and come watch the weekly sandcastle-building contests every Thursday through the end of August.
14. See a music festival (Various Regions)

Credit: Ellicottville Chamber of Commerce
Dance it out this summer at one of New York's many music festivals. The Falcon Ridge Folk Festival in the Hudson Valley is super kid-friendly with daily activities for children and a family stage. The Saratoga Jazz Festival has two stages for performers, including an amphitheater which typically features big names (Norah Jones this year!), and a "Jazz Discovery" Stage to see up-and-comers. Add some oomph to your Independence Day Weekend with the Ellicottville Summer Music Festival (pictured), where former Eagles member Don Felder, who co-wrote "Hotel California" and other mega-hits, is among the headliners this summer. The Buffalo Philharmonic will also play a score to a fireworks show. Bring the kids! Children 12 and under get in free.
15. Get your adrenaline pumping (Various Regions)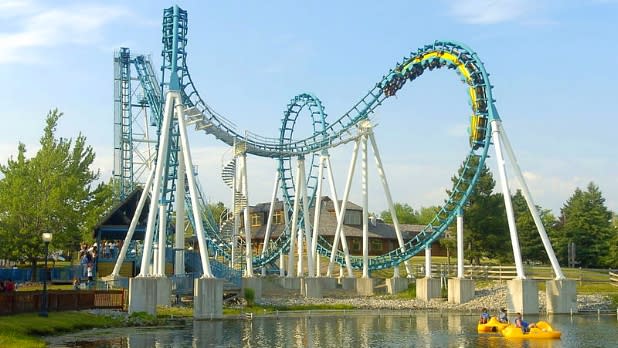 Grab your bathing suit and your nerves of steel. Darien Lake in Western New York has enormous water slides, artificial white water rapids, and, for the truly bold, the Tornado. Plunge down a 132-foot long tunnel and come shooting out into a massive cone which you ride like a penny in a funnel. If it rains, get a splash of adrenaline at Kartrite Resort and Indoor Waterpark in the Catskills, New York's largest indoor waterpark. The architecture alone is a thrill to behold because these rides and slides are truly massive, including lazy rivers, indoor surfing, a lagoon for the little ones and even a mellow water spring area for parents seeking some peace and quiet. And if you crave thrills that don't involve any water, Adventureland on Long Island has an amazing spinning roller coaster called Turbulence, which actually spins you as you ride up, down, and around the loops. Or try the Coney Island Cyclone at Luna Park. This quintessential New York experience will have you white-knuckled and still somehow itching to ride again.
16. Pick your own berries (Various Regions)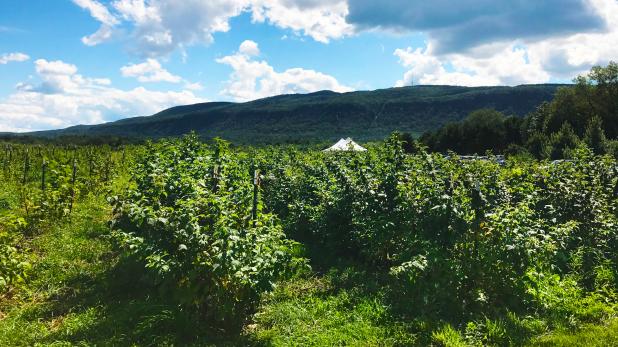 Berries are one of the most delicious ways to savor summer. Fresh-picked is ideal, and hand-picked by you is best of all. Visit one of New York's farms to spend some time among the plants and try out the farmer life. At Lewin Farms on Long Island, pick your own strawberries, raspberries, blueberries, blackberries, peaches, and tomatoes. Come late August, pick peppers, eggplant, and apples. Be sure to swing by the massive farm stand to snag other produce for a summery supper. Pluck blueberries, raspberries, and black raspberries fresh from the bush at Indian Ladder Farms near Albany, or head to Greig Farm in Red Hook in the Hudson Valley to pick sugar snap and shell peas, berries, and to pet and feed their goats!
17. Taste local beer (Various Regions)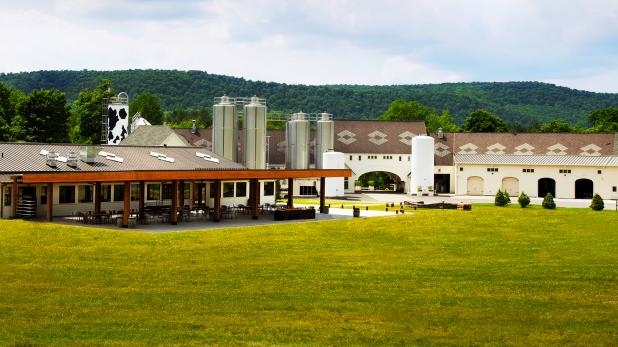 What better time than summer to sip on fresh, frosty craft beer brewed with local ingredients? Good thing New York State has plenty of craft breweries. One of the most famous is Brewery Ommegang in Cooperstown (pictured). On its 136-acre farmstead, taste their popular Belgian-inspired ales, and tour the brewery to learn all about the production. Check out Suarez Family Brewery near the charming town of Hudson to try delicious, inventive beers, like their honey country beer, or the "Summer Whoa," a peach beer made with last summer's peach crop! If you're lucky, a fresh batch of pretzels for sale may appear! Ellicottville Brewing Company is another can't-miss stop for beer lovers. This is one big microbrewery, with four different branches, including two brewpubs, a flagship brewery, and a massive Craft Brewing Science Center! It offers a deep-dive into everything beer, from the malting process, water, and yeast to the best part, sampling.
18. Check out the NYS Fair or a county fair (Various Regions)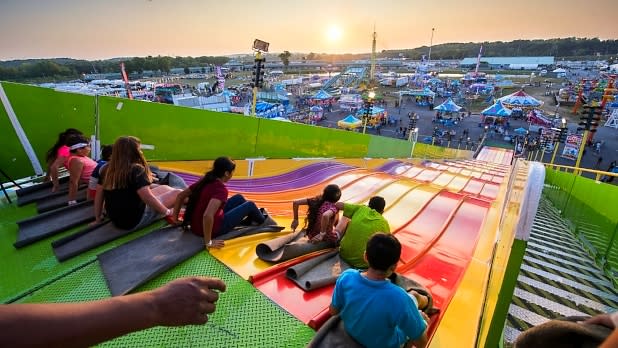 Don't let summer get away without attending at least one county fair, or The Great New York State Fair in Syracuse, the first and longest-running state fair in the country. It also gets bigger every year. Expect animals, fireworks, battered and deep-fried morsels, carnival rides, competitions in everything from jam-making to storytelling, and big-name music headliners—this year's lineup includes Ice Cube, Bad Company, the Dropkick Murphys, Gavin DeGraw, and more. The Erie County Fair is the state's largest county fair, and the third largest county fair in the country. It will provide a fantastic taste of local New York culture, and even has an exciting STEM Pavilion to highlight the region's growing dedication to science, technology, engineering, and mathematics. The Dutchess County Fair in the Hudson Valley is close to NYC and includes a historical experience amid the array of rides, food offerings, and activities. Costumed actors tell stories and you can step into recreated historical buildings including a printing press, train station, schoolhouse, and more.
19. Climb a lighthouse (Various Regions)

Credit: Brittany Hochman
Get a new outlook this summer and head to one of New York's historic lighthouses. The Tibbetts Point Lighthouse in the Thousand Islands region marks where Lake Ontario meets the St. Lawrence River and allows visitors to peer through its telescope to gaze over the water. The Montauk Point Lighthouse Museum on Long Island includes New York's oldest lighthouse, built in 1796 and approved by President George Washington! Check out the accompanying museum in the keeper's house to see preserved photographs and historical documents. Soak in more history (and views) at the Dunkirk Historical Lighthouse and Veterans Park Museum, built in 1875. Take a guided tour and stand on the observation deck to enjoy the panoramic views of Lake Erie and welcome any passing ships.
20. Rock out (Various Regions)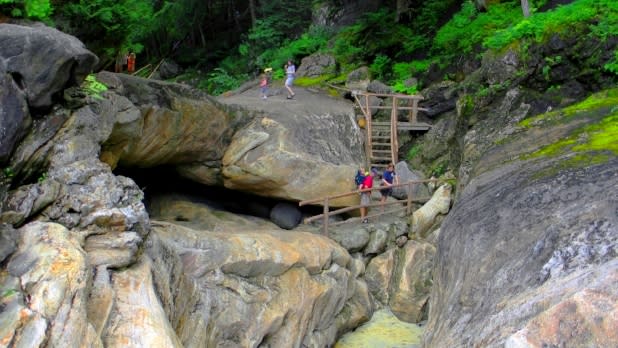 Pardon the pun, but New York seriously rocks. It might sound like we're joking when we suggest a fun day planned around rocks, but hear us out—we have some amazing experiences in our natural mines, caves, fossils, and gem deposits. At Herkimer Diamond Mines, try your hand at prospecting for Herkimer Diamonds, 500-million-year-old quartz crystals (OK, so they're not real diamonds, but they're still beautiful!). Whatever precious stones you find you can take over to the ​"Build and ​Wear, Build to Share" activity center and create custom jewelry. Now hold on to your mining hats, because the Penn Dixie Paleontological & Outdoor Education Center south of Buffalo boasts the title of #1 fossil park in the US. Once upon a time, the Penn Dixie Cement Corporation used the area for quarrying and exposed layers of rock from the Devonian Period, about 380 million years ago. Take a tour and seek out one-of-a-kind souvenirs to take home with you. Then there's the Natural Stone Bridge and Caves in the Adirondacks. Take a self-guided tour through naturally formed marble caves that took shape during the last ice age. The attraction also offers mining, panning, and jewelry-making activities for kids.
21. Cheer on the horses at Saratoga Race Course (Capital-Saratoga)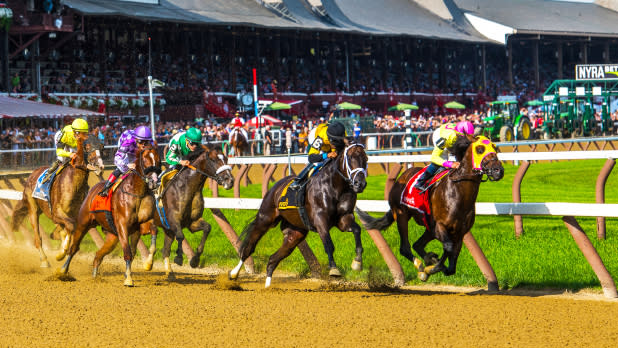 Ready to try your luck? Come place your bets at the historic Saratoga Race Course. There's nothing like a summer's day at the races. And starting July 20, the 40-day thoroughbred racing season begins. You'll feel the excitement in the crowd as everyone eagerly watches on. You don't have to bet to enjoy the spectacle. Book seats in the grandstand, reserve a picnic table, or just bring your own lawn chairs.