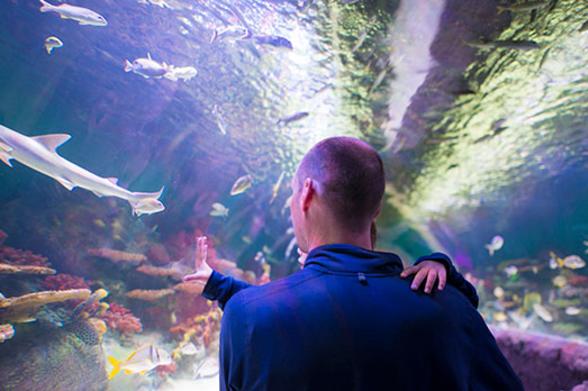 Originally published 12/22/17. Updated 12/29/22.
Winter's chill may have you longing for the warmer days of summer. And while snowy skies are ahead for at least the next couple of months, that doesn't mean you have to hibernate. Here are seven awesome ways to act like it's summer in the middle of winter.
Splash down into warmer waters...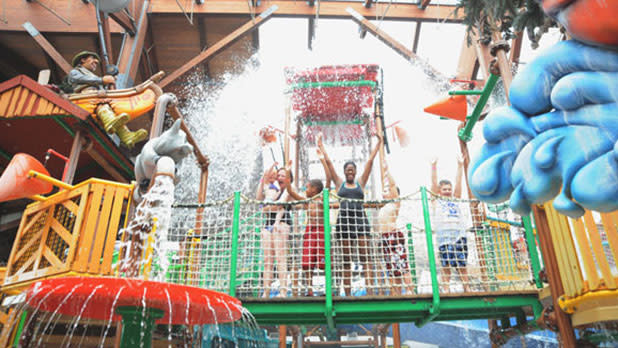 Water slides and deep-end dives are enjoyed year round thanks to indoor water parks like Six Flags Great Escape, Palm Island, and Cascades at Greek Peak. Tackling daring free-falls, kiddie rides, and tidal pools in a place that's a balmy 85 degrees is a perfect way to pretend you're living in 365 days of summer.
Sink your teeth into southern-style BBQ...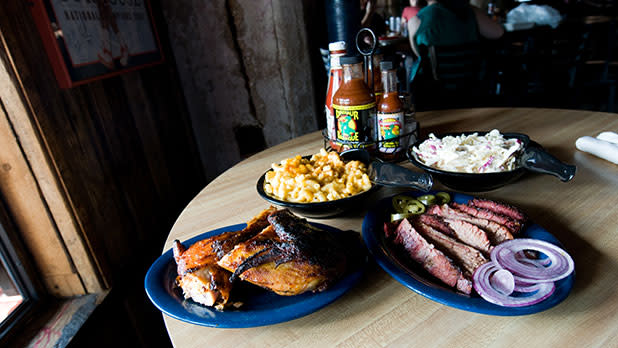 A rack of ribs slathered in barbecue sauce, cajun fries, and hearty mac and cheese sounds like a perfect summer barbeque, right? Take your tastebuds on a mouth-watering trip at must-try BBQ joints including Smoke Signals in Lake Placid, Hometown Bar-B-Que in Brooklyn and the iconic Dinosaur Bar-B-Que at its original location in downtown Syracuse. No matter where you are or what season it is, do yourself a favor and chow down at BBQ spots near you.
Sky-high activities that rock...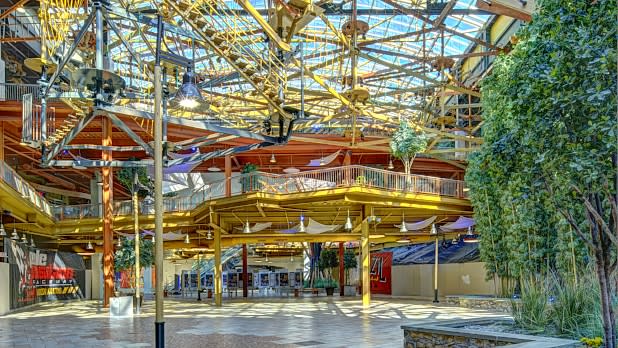 Rock climbing, massive trampolines, aerial rope courses and go-kart raceways will keep your summer-active lifestyle going all year round. We don't need to explain why these are awesome. Get moving at Sky Zone, The Cliffs and fun-packed malls like Destiny USA where Canyon Climb Adventures will reimagine the great indoors.
A tropical getaway without the airfare...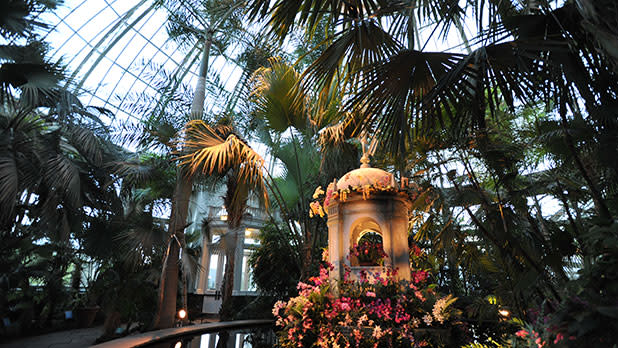 The tropics are closer than you think at the Buffalo & Erie Botanical, Brooklyn Botanic and New York Botanical Garden in the Bronx where tropical fauna and greenhouses give you the feel of warmer days. Check out their special events and exhibits as you warm up in another climate that's close to home.
Channel your inner penguin...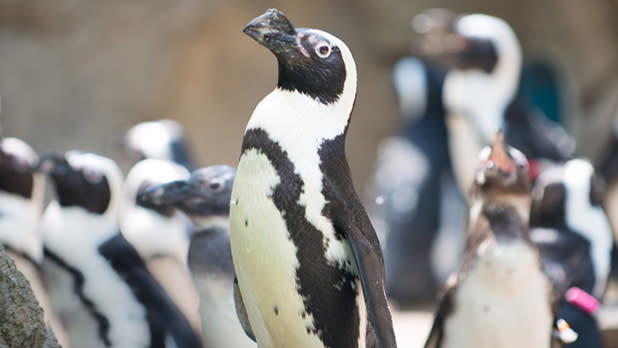 Aquariums bring you up close to animals from warm and cold climates. Bring out your inner animal at the Long Island Aquarium where the coral reef exhibit, penguin feedings, and Amazon rainforest area transports you into toasty weather. While the Aquarium of Niagara's daily sea lion show, touch tank and shark feeding will have you in a summer state of mind.
Sip your way into summer with piña coladas...
Do you like piña coladas and gettin caught in the...snow? Probably not the latter, but for those of us who love a coconut drink any time of year, treating yourself to a piña colada is the perfect way to get in a summer state of mind. Fort Defiance uses a generous amount of fruit and heavy cream for a delicious hand-spun blend, while Hacienda La Paloma in Westchester is great for classic, festive favorites. Order a tropical beverage at your local spot and find your beach.
Saunas that steam away winter chills...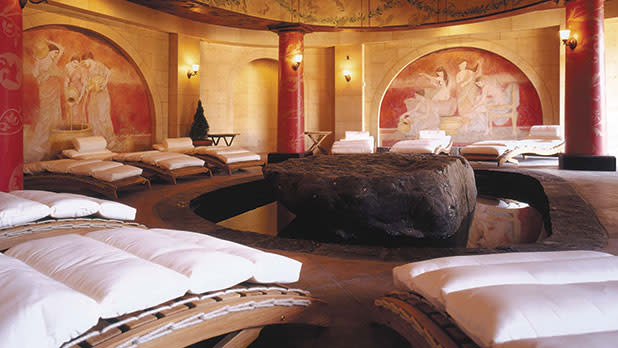 Warm up at spas that bring you summer's warmth and relaxed atmosphere. Mirbeau on Skaneateles lake offers specialty seasonal treatments and pristine views of the Finger Lakes, the Mirror Lake Inn Spa takes you to the heart of Lake Placid and Gideon Putnam captures the healing benefits and mineral waters of Saratoga Springs. Check these out or find a spa near you.
Share New York State adventures with us on Instagram and Twitter with #iSpyNY and #ILoveNY and tag us on Facebook!