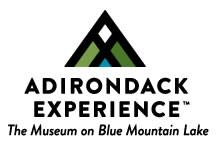 Blue Mountain Lake, N.Y. (May 21, 2021) – Adirondack Experience, The Museum on Blue Mountain Lake (ADKX), announces its 2021 line up of signature events. For more information and event registration visit: www.theadkx.org/events 
 
WEDNESDAY, MAY 26               
ADKX Virtual Opening Celebration
A virtual opening celebration of the museum's new exhibition "From Wilderness to Warfront: the Adirondacks and World War II," honoring the Adirondack men and women who supported the country's war effort at home and abroad.
 
FRIDAY, MAY 28              
Members-Only Opening Day
ADKX opens its doors to members only, weekends (Fri-Sun) through the month of June.
 
TUESDAY, JUNE 22          
APA@50 Symposium
A free, online, daylong webinar focused on the APA's half-century of guiding both Forest Preserve management and private land development in the Adirondack Park.
 
THURSDAY, JULY 1         
Opening Day for the Public
ADKX welcomes new and returning visitors to its stunning campus and inspiring exhibitions.
 
SATURDAY, JULY 24       
NEW! Adirondack Artisan Festival
Showcasing unique items made by artists and artisans from the 12 Adirondack counties.
 
SATURDAY, JULY 31       
Benefit Gala, Auction and Harold K. Hochschild Award
Join the Adirondack Experience Board of Trustees for an evening under the stars.
 
SATURDAY, AUG 7          
Plein Air Party
Our campus will serve as inspiration to artists on a day dedicated to plein air painting.
 
SATURDAY-SUNDAY, AUG 28-29     
Mohawk and Abenaki Art Market
See the rich cultural heritage of the Mohawk and Abenaki people through traditional and modern adaptations of artwork.
 
SATURDAY-SUNDAY, SEPT 11-12     
Rustic Furniture Fair
Interpretations of classic and contemporary rustic art presented in handcrafted furniture, furnishings, and Adirondack paintings.
 
SUNDAY, SEPT 26            
FallFest
Celebrate fall at the Adirondack Experience with traditional pastimes.
 
About Adirondack Experience, The Museum on Blue Mountain Lake
 
Adirondack Experience, The Museum on Blue Mountain Lake (ADKX), accredited by the American Alliance of Museums, shares the history and culture of the Adirondack region through interactive exhibits, hands-on activities, and culturally rich collections in more than 20 historic and contemporary buildings on a 121-acre campus in the heart of the Adirondacks. The ADKX offers a broad range of programs and activities including special and permanent exhibitions, the 19,000 square foot Life in the Adirondacks interactive exhibition, an outdoor adventure on Minnow Pond, plus daily activities with artisans-in-residence, workshops, lectures, nature walks, family and educational programs, and signature events like the Adirondack Artisan Festival, Rustic Furniture Fair, FallFest, and the Mohawk and Abenaki Art Market.  The museum is supported in part with donations from the general public, with some general operating support made possible by the New York State Council on the Arts with the support of Governor Andrew Cuomo and the New York State Legislature. For additional information, call 518-352-7311 or visit www.theADKX.org. 
 
# # #

For more information, please contact Tara Murphy, Director of Marketing & Communications, at tmurphy@theadkx.org.