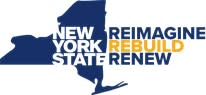 Governor Andrew M. Cuomo announced today that Saturday, June 26 and Sunday, June 27, is a Free Fishing Weekend in New York State, the second of six Free Fishing Days recognized across the state each year.
"As the school year closes out and the summer officially begins, the timing of New York's upcoming Free Fishing Weekend couldn't be better," Governor Cuomo said. "Whether you're returning to the angling as an expert, introducing a friend or family member, or casting a line for the very first time, Free Fishing Weekend is the perfect opportunity to experience firsthand all the benefits of fishing."
During designated free fishing days, New York residents and non-residents are permitted to fish for free without a fishing license.