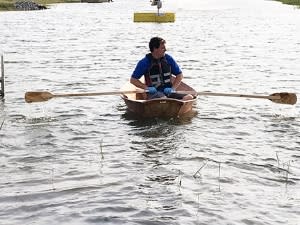 Syracuse, N.Y. – The Great New York State Fair visitor who submits the best name for the dory built at the Fair last year will win it. 
Those who submit Name-That-Boat entries at the new "Path Through Maritime History: NY Lighthouses and Lifesaving" exhibit will also have the opportunity to win a daily prize of a family pass to the H. Lee White Maritime Museum at Oswego, NY.
The Fair runs from August 22 through Labor Day September 3, 2018.