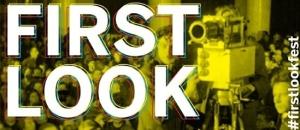 Reverse Shot editors and seven "Creative Correspondents" to participate in criticism initiatives during First Look Festival, including first ever "live" symposium on March 11;
First Look Festival runs March 11–15, 2020
Astoria, New York (March 5, 2020) — As part of Museum of the Moving Image's new First Look Festival initiative "Working on It," a series of events focusing on the creative process, Reverse Shot (reverseshot.org), the Museum's in-house publication, has announced a new program entitled Critical Interventions, which will experiment with new forms of film festival coverage and conversation. For this program, Reverse Shot has selected seven writers to function as inaugural "Creative Correspondents" at First Look. Each writer will be paired with a filmmaker whose work is screening in First Look, and these relationships will result in seven pieces of critical reportage—an interview or profile or feature, or some other hybrid form entirely—to be published on the site at the conclusion of the Festival.