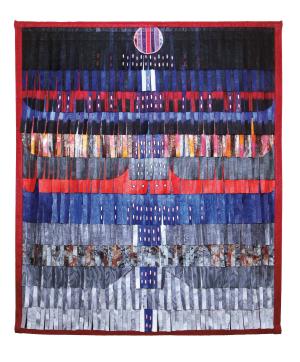 Fun-filled four-week program combines at home and live online art-making sessions
Saratoga Springs, NY (July 7, 2020) — The Frances Young Tang Teaching Museum and Art Gallery at Skidmore College invites kids and their families to an all-new four-week summer art-making series — Tang at Home Studio!
This series, which opens for registration on Monday, July 13, will take place online to ensure the health and safety of all. Tang at Home Studio, our newest initiative to bring the Tang Museum experience into the community, gives young art-makers the chance to explore their creativity, make new things, and share their artwork online!  Each week includes an at-home art project and a real-time online gathering led by Tang Museum Educator Sunny Ra.