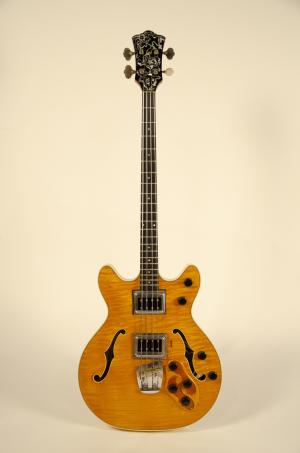 The Museum re-opens for A Season of Song and Celebration March 30th featuring the 2019 Special Exhibit We Are Golden

BETHEL, NY (March 8, 2019)  – On March 30th, The Museum at Bethel Woods, located at the site of the 1969 Woodstock festival, will open for the 2019 season and mark the 50th Anniversary with the Special Exhibit We Are Golden: Reflections on the 50th Anniversary of The Woodstock Festival & Aspirations for a Peaceful Future, part of A Season of Song and Celebration. This exhibit examines the desires of the youth of 1969, places the legendary festival within the context of the positive societal changes it inspired and asks today's youth what THEY are asking of the world now. 
We Are Golden will feature a large collection of authentic Woodstock artifacts such as instruments, clothing, equipment, art and photography. Highlights include Jack Casady of Jefferson Airplane's bass guitar and tunic, handwritten lyrics for "Goin' Up the Country" by Alan Wilson of Canned Heat, a speaker cabinet and mixing equipment used by Bill Hanley at Woodstock which helped to set the standard for outdoor sound engineering and world-class photographs from the 15 best photographers of the festival.