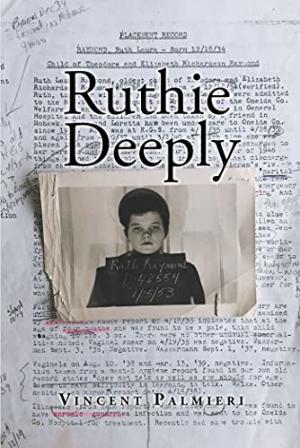 February 25, 2:00 p.m.
Utica, N.Y. -- Ruthie Deeply, by local writer Vincent Palmieri, shares the true-life story of Ruth Morgan. She faced challenging circumstances after being abandoned in East Utica in 1934, including homelessness and being forced into the Syracuse State School. She remained steadfast in her belief to be released and achieved her goal, and is currently alive and well at 87 years old in Herkimer County.
Published by Newman Springs Publishing, Palmieri's riveting tale shows the determination of Ruth as she refused to give up throughout her life from a little girl all the way to a fully-grown mother of three children and beyond until she could live the decent life she fully deserved. Her story is truly the personification of the old adage, "It is not where you start that counts; it is where you finish. Join Palmieri to discuss and sign copies of his book Ruthie Deeply at the Oneida County History Center on Saturday, February 25, at 2:00 p.m.
This talk can also be attended virtually. Visit https://www.oneidacountyhistory.org/programs.html for registration and the link for the virtual talk.
###
ABOUT:
The Oneida County History Center is a private 501(c) (3) not-for-profit educational institution dedicated to preserving the history, heritage, and culture of the Greater Mohawk Valley for present and future generations. Admission to this program is free for the general public; donations are encouraged. Please contact the History Center at 315-735-3642 or visit the OCHC website (www.oneidacountyhistory.org) for additional information.
Contact:
Patrick Reynolds