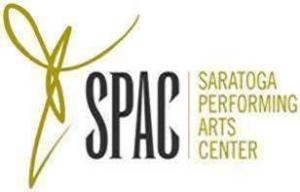 Featuring: Mavis Staples, Brandi Carlile, Jason Isbell, Ben Harper, Trombone Shorty, Grace Potter, Phoebe Bridgers, Lucius, M.Ward, Joe Henry, Taylor & Griffin Goldsmith, Son Little, The War & Treaty, Deva Mahal  and Christopher Paul Stelling 
Saratoga Springs, NY (July 22, 2020) – Saratoga Performing Arts Center announces that "Caffè Lena @ SPAC" will return to premiere a special, limited screening of 'Mavis 80, A Newport Folk Revival' on the SPAC Grounds on July 31 at 8 p.m. The broadcast, which was previously recorded live in Los Angeles at The Theatre At Ace Hotel on May 22, 2019, is exclusive to Newport Folk Festival and "Caffe Lena @ SPAC." The SPAC lawn is the only place where the concert will be streamed in person, with a limited capacity of only 50 people, and with carefully mapped out, socially-distanced seating and rigorous COVID protocols.
"This is a very emotional moment for us, to be able to open our gates again for the communal enjoyment of great music-making. To be able to partner with Caffè Lena and Newport Folk Festival around artists like Mavis Staples, Trombone Shorty and Deva Mahal -- all SPAC Jazz Fest favorites -- makes this event incredibly meaningful," says Elizabeth Sobol, President and CEO of Saratoga Performing Arts Center.  
The broadcast 'Mavis 80, A Newport Folk Revival,' is the premiere of Mavis Staples' 80th birthday celebration in Los Angeles, following shows in New York and Nashville. Staples was joined by Jason Isbell, Phoebe Bridgers, Brandi Carlile, M. Ward, Talking Heads' Jerry Harrison, Dawes' Griffin and Taylor Goldsmith, Benjamin Booker, Ben Harper, Lucius, Trombone Shorty, Joe Henry, Son Little, the War & Treaty, and more. The show was produced by Newport Festivals Foundation, Inc. and proceeds from the "Caffè Lena @ SPAC" screening will support the Foundation's music education programs.
"Covid-19 has shut down festivals and concert venues coast to coast. Music organizations are all working hard to support each other because every stage contributes something unique and if we lose one, it will be a loss for all of us. We are so honored to be working with SPAC to lend a helping hand to Newport Folk Festival, which like SPAC and Caffe Lena, had to cancel its signature summer events. All three of us are legacy institutions with nearly two centuries of combined experience. Mavis Staples is a hero to all of us and we're excited to celebrate her extraordinary legacy on the occasion of her 80th birthday," says Sarah Craig, Executive Director of Caffè Lena.
 This "Caffè Lena @ SPAC" event will take place rain or shine around SPAC's new concession building, "The Pines," and its new HD screen. Designated 10X10 lawn spaces will be allocated and reserved for ticket buyers. Tickets are available to purchase for $25 as a box, which seats up to two people.  All guests are required to purchase tickets in advance at https://nvite.com/caffelena/f1f59; tickets will not be available for purchase at the door. Guests are permitted to bring chairs, blankets, factory sealed water bottles and essential personal items.  Food and alcohol are not permitted on the grounds, however Mazzone Hospitality will be on site to provide food and beverage options.
All attendees will need to enter through the Hall of Springs Gate and are required to complete a health screening questionnaire upon entry. Guests are required to wear a face mask at all times unless situated in their reserved box. Restrooms will be available with social distancing and enhanced cleaning and sanitation protocols in place in accordance with recommended guidelines. Visit spac.org for additional details.

###
Saratoga Performing Arts Center
The Saratoga Performing Arts Center (SPAC), located in the historic resort town of Saratoga Springs in upstate New York, is one of America's most prestigious summer festivals. Its tranquil setting in a 2,400-acre park preserve surrounded by hiking trails, geysers, and natural mineral springs draws vacation crowds and arts connoisseurs each year for immersive experiences of performances by resident companies New York City Ballet, The Philadelphia Orchestra, The Chamber Music Society of Lincoln Center, the Freihofer's Saratoga Jazz Festival, Opera Saratoga, and concerts by Live Nation. SPAC also hosts the annual Saratoga Wine and Food Festival in addition to imaginative programming such as the popular "SPAC on Stage" series and Caffè Lena @ SPAC.
SPAC is a 501c3 charitable organization. Donations and proceeds from fundraising events benefit the Center's children's education programs and support the vibrancy of its classical season. For more information visit spac.org.
Caffè Lena
Founded in 1960, Caffè Lena is known around the world for preserving and growing independent music rooted in tradition. The non-profit venue offers live concerts, open mics, community programs and music classes for all ages. A full calendar of daily events can be accessed at www.caffelena.org.
###
National Press Contacts:
Rebecca Davis Public Relations
Rebecca Davis 347-432-8832 (m.)
Regional Press Contact:
Kristy Godette Ventre
518-316-1435 (m.)