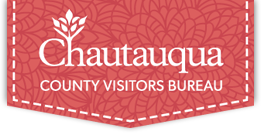 Chautauqua County, N.Y. – As you have probably read, the Federal government has put together an economic stimulus plan—the Coronavirus Aid, Relief, and Economic Security Act (CARES). The specific details of the plan are still being formulated but the Act does seem to contain specific funding provisions for small businesses. As further information about relief programs becomes available, we will make sure we provide it to area tourism businesses.
At this point, businesses still should be getting in touch with the U.S. Small Business Administration (SBA). That agency currently has loan programs available and is likely to be the place for administering additional federal relief programs. The SBA can provide loans for up to $2 million and for up to 30 years in some cases.
Locally, the Small Business Development Center at JCC has staff available to help SBA loan applicants with the process. Consider contacting them for an appointment. Also, the Chautauqua County IDA is offering small business loans up to $10,000. This is a new program.
Informing Visitors
CCVB has added a special message to our website visitors letting them know what is available for them to do in the area for the time being. This page references that we are all planning for a reopening by the summer, that hotels and accommodations are available now, that there are a number of outdoor options open including lakes, and provides information about restaurant and other take-out options. In addition, we are promoting TourChautauquaMoments which encourages prior visitors to socially share memories of visits to our area. This should help create some continued awareness and anticipation of future visits.
The Chautauqua County Chamber of Commerce website includes a special section that provides information about a number of valuable resources for businesses. This includes a list of restaurants that offer carry out food. This was put together by the Chamber, Chautauqua County Economic Development/CCIDA, Jamestown Renaissance Corporation, and CCVB. Please link to this from any communications you may be conducting via your social media or electronic newsletters.
CCVB Operations During the Crisis
The CCVB office staff is currently completely work-from-home as of now. We are still available and happy to help in any way we can. Please reach staff members as follows:
·       Kristin Korn, bookkeeper/office manager, kkorn@tourchautauqua.com,
716-467-6114
·       Megan Arnone, marketing/communications, marnone@tourchautauqua.com
716-487-6393
·       Elizabeth Galeazzo, group business, meetings@tourchautauqua.com,
716-397-4958
·       Connee Brown, data assistant, cbrown@tourchautauqua.com, 716-581-1598
·       Mike Hudson, I-86 information center, mhudson@tourchautauqua.com,
716-450-9700
·       Andrew Nixon, director, nixon@tourchautauqua.com, 716-450-4569 or 716-357-4569 
·       or visit the Staff and Board page of TourChautauqua.com
Health Resources
CDC Interim Guidance for Businesses – COVID 19
For specific health questions and updates, contact the Chautauqua County Department of Health, 716-753-4312, https://chqgov.com/public-health/public-health or the New York State Department of Health, https://www.health.ny.gov/ 
###