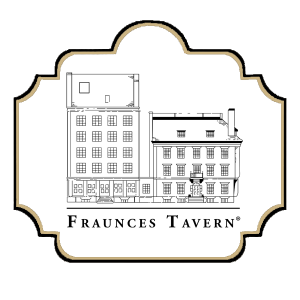 New York, N.Y. – New York: On Saturday, August 1, 2020 at 12:00pm, Fraunces Tavern Restaurant will reopen to the public for outdoor dining for the first time since March 2020. From 2:00pm to 5:00pm, to celebrate the reopening, Allen Gogarty will perform live, and a four-story American Flag will be unfurled, that runs the length the building from the sidewalk to the roof.
Fraunces Tavern will serve popular items from lunch, brunch and dinner menus from 12:00-11:00pm along Pearl Street seven days a week, with over 400 whiskeys, signature cocktails, and 130 craft beers and ciders. The bar will also serve Samuel Fraunces® Ale, brewed by Flagship Brewing Co., newly released in spirited cans.
"We look forward to welcoming back our staff and customers to our beloved Fraunces Tavern," said Eddie Travers and his wife Dervila Bowler, operators of Fraunces Tavern along with The Porterhouse Brewing Company. "The Tavern has been through many ordeals in the past 300 years, and we look forward to bringing back some normalcy by doing what we do best: serving the best food and drink experience to the good people of New York and beyond. "
Fraunces Tavern will be following strict CDC guidelines (including mandatory face coverings for staff), regularly and thoroughly disinfecting surfaces and implementing social distancing measures.
###
Press Contact
Allie Delyanis
Communications & Marketing Coordinator
marketing@frauncestavernmuseum.org
(212) 425-1778, ext. 218
About Fraunces Tavern Restaurant
Fraunces Tavern Restaurant & Bar is an unforgettable dining experience that joins Fraunces Tavern Museum in embodying the spirit and history of the Revolutionary era, and provides the public a truly unique dining experience in the oldest standing structure in New York City. To learn more, visit frauncestavern.com.