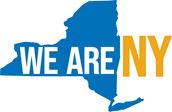 Venue Will Host Curling Competitions During Upcoming Lake Placid 2023 World University Games 
Revitalized Facility Enhances Regional Sports Infrastructure to Support Future Events, Complements State Investments in ORDA Facilities  
Games Happening January 12-22 Throughout North Country; Tickets Available Here  
Governor Kathy Hochul today announced the completion of the nearly $7 million upgrade project at Saranac Lake Civic Center in Franklin County. The year-round, not-for-profit recreation and events facility underwent significant interior and exterior improvements, and the completion coincides with the upcoming Lake Placid 2023 FISU World University Games beginning January 12, and the Center will host the Games' men's and women's curling competitions. The project was supported by more than $5 million in Upstate Revitalization Initiative funds from Empire State Development, through the North Country Regional Economic Development Council. 
"As New York's North Country welcomes visitors from around the globe for the World University Games, we have a unique opportunity to showcase our world-class competitive winter sports facilities with the upgraded Saranac Lake Civic Center," Governor Hochul said. "The upgraded Civic Center will not only provide an optimal experience for curlers and fans, but it will also bolster future generations of youth sports groups, our local communities and the entire North Country region."
Empire State Development President, CEO and Commissioner Hope Knight said, "As the Lake Placid 2023 FISU World University Games draw closer, we are excited to celebrate the completion of the revitalized Saranac Lake Civic Center. The Center is a vital community partner, and the upgrades will ensure that it remains a premier winter sports and event venue for years to come." 
The nearly $7 million capital project included interior and exterior renovations, as well as energy efficiency, fire and safety improvements. Rink improvements ensured that the ice surface meets world class competition standards. Additional upgrades to kitchen, locker room facilities and spectator seating offer a better athlete and visitor experience, and better position Saranac Lake to attract future events, enhancing the regional sports competition infrastructure. The project coincides with the North Country Regional Economic Development Council's strategy of strengthening the region's global sports brand by attracting international sporting events that would stimulate private investment and job growth and catalyze the renovation of the area's sports and hospitality facilities. 
Lake Placid 2023 FISU Games are an 11-day multi-winter sports event and educational festival, happening January 12-22 in communities throughout the North Country. Nearly 1,500 athletes from more than 540 universities and 46 countries will participate in 12 winter sports and 86 medal events. Competitions include Alpine skiing, biathlon, cross-country skiing, curling, figure skating, freestyle and freeski, ice hockey, Nordic combined, ski jumping, snowboarding and speed skating. 
The Games will also attract thousands of winter sports fans to Saranac Lake and Lake Placid as well as the surrounding communities, including Canton, North Creek, Potsdam, and Wilmington. More information about the Games, including ticket purchasing options, are available here.     
Ollie Burgess, Saranac Lake Civic Center Board Member, said, "On behalf of the Saranac Lake Civic Center Board of Directors and management team, we are proud to celebrate the completion of our capital improvement and expansion project. We would like to thank Governor Hochul, Empire State Development, the North Country Regional Economic Development Council, and our local supporters, without all of whom this incredible project could not have happened. As we prepare to host the international curling community, the facility modernizations and improvements have further solidified the Saranac Lake region as a world class winter sports destination, and a leader in supporting the children, families and communities of the North County." 
This project complements other state investments to boost the region's winter sports infrastructure. Over the last six years, New York has invested more than $550 million in the state's Olympic Regional Development Authority facilities to help reposition the region as a global winter sport destination. The ORDA venues are open year-round for events, athlete training, and recreation, while providing world-class experiences and competitions. Last winter, New York welcomed 68.5 million visitors, generating more than $16.1 billion in direct visitor spending. 
The Saranac Lake Civic Center was originally built in the 1970s to support youth hockey in the region. In 1989, Saranac Lake Civic Center, Inc. was created to take over the lease of the arena and to operate the facility. The center hosts winter sports including hockey, curling and figure skating, along with non-sporting events like auctions and tradeshows. The 24,000 square-foot center has 15,000 square-feet continuous open floor space and includes six new locker rooms, plus a new heated and air-conditioned lobby, and a heated second-floor mezzanine. 
Adirondack Sports Council Executive Director Ashley Walden said, "The Saranac Lake Civic Center has undergone an amazing transformation in a very short period of time. Thank you to everyone who worked tirelessly on this project. One of the core missions to the Lake Placid 2023 FISU World University Games is leaving a lasting legacy. The civic center will leave a lasting legacy for the Saranac Lake community for years to come. I encourage everyone to attend the Games' curling events and see first-hand what's been accomplished." 
State Senator Dan Stec said, "With the World University Games set to begin next week, the completion of the upgrades at the Saranac Lake Civic Center is another piece in ensuring our region is prepared for the influx of athletes and visitors. These improvements will also make the center a major hub for sports and other events after the games as well, and I expect it to be an important part of our communities for years to come."
Assemblymember Billy Jones said, "Access to recreation makes a tremendous difference in quality of life and the state's investment into the Saranac Lake Civic Center will bring numerous sporting events and opportunities to the area for both locals and tourists to enjoy. The recent updates are a key part of putting the North Country on the map for future international sports competitions while also making important improvements to a cherished community resource. I look forward to seeing the improvements during the upcoming FISU World University Games and encourage everyone to check out the curling competitions at the Civic Center." 
Saranac Lake Mayor Jimmy Williams said, "I cannot express what the Saranac Lake Civic Center has meant to our community for decades. It has changed countless young lives for the better, and brought us all closer as athletes, proud parents and neighbors. Since I was a young boy learning to skate, the Civic Center has fought every year for survival on the blood, sweat and tears of volunteers and generous donors. This complete overhaul of the facility would never have been possible without the help of New York State. The upgrades and improvements will ensure it remains a fixture for generations to come. I would like to sincerely thank New York State and all of those who made this possible. As we welcome the international curling community for the World University Games, we look forward to showcasing Saranac Lake to the world."
Harrietstown Supervisor Jordanna Mallach said, "I am excited about the upgraded Saranac Lake Civic Center and look forward to welcoming the world during the World University Games next week. A huge thank you to those in our community that put the time effort and energy into this project. Thank you to Governor Hochul and Empire State Development for your support, and I can't wait to get on the ice for Sunday afternoon public skating."