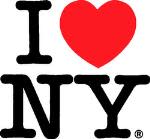 Major Anniversaries, New Attractions and Regional Welcome Centers Help Travelers Discover New Vacation Opportunities Across New York
New York, NY – January 29, 2019: With milestone celebrations planned and new attractions opening, New York State looks to welcome even more visitors this year. Commemorations are planned for the 50th anniversaries of Woodstock and the Stonewall uprising; expansions and upgrades have improved the experience at several of the state's 50 ski areas; and new investments in attractions, airports and infrastructure are supporting industry growth statewide.
Here's a sampling of the top reasons to visit New York State this year:
Peace & Music for Woodstock's 50th Anniversary
The legendary Woodstock Music and Art Fair, which took place in the Catskills town of Bethel, celebrates its 50th anniversary this summer – bringing its mission of "peace & music" with it. The anniversary will be commemorated by special events and exhibits at the Bethel Woods Center for the Arts. The Museum at Bethel Woods will host We Are Golden, We Are Stardust and an outdoor sculpture exhibit, complemented by several concert series: A Pavilion Concert Series (June – September), Event Gallery Concert Series (April – December) and "Vibrations" Event Series (April – December), plus a showing of Woodstock: The Director's Cut on the lawn at Bethel Woods. More information, including dates and performers, will be announced as it is confirmed.
Major LGBTQ Milestones
This year will also commemorate another monumental 50th anniversary – that of the Stonewall uprising, when a group of LGBTQ individuals stood up for their rights at the historic Stonewall Inn in New York City's West Village. New York State is proud to be home to such civil rights history, as well as a welcoming tourism destination for all travelers today. Statewide events like Pride at the Falls, a free concert by the Buffalo Philharmonic Orchestra with fireworks at Niagara Falls State Park on July 5, will celebrate Stonewall 50 across New York. More information about events around the anniversary will be shared throughout the year. 
This anniversary coincides with New York State hosting WorldPride 2019, a month-long celebration of the international LGBTQ community in June. This marks the first time that the 20-year-old WorldPride event will be held in the U.S. Those traveling to New York City for the celebration can easily extend their trips to visit some of the state's 10 additional vacation regions, where they will find tourism attractions and events commemorating this month-long celebration.
Lots of Laughs from the National Comedy Center
The first-ever non-profit cultural institute dedicated to the art of comedy opened in August 2018 in the Western New York town of Jamestown, the birthplace of comedian Lucille Ball. The 37,000-square-foot National Comedy Center has more than 50 interactive exhibits for guests, including a hologram theater featuring performances by famous comedians and an adults-only "Blue Room." This national tourist attraction is already changing the face of Jamestown, slated to become a worldwide comedy destination.
Revamped Ski Offerings
Home to more ski areas than any other state, New York State is an accessible and attractive winter destination for skiers and riders of all ages and skills. Major developments and enhancements at mountains this year means they are better equipped to welcome even more visitors:

Hunter Mountain in the Catskills received a $9 million private investment, allowing for one of the largest expansions of a ski area that the Northeast has experienced in the last fifteen years.
A $2 million investment at Bristol Mountain supported a new high point terrain park and freestyle aerial site.
In the Hudson Valley, the 80-year-old Catamount Mountain received a $2 million facelift for a 7,600 square foot lodge and a triple chairlift.
Endless Family Fun
As an ideal family destination, New York State is home to several amusement parks, with two recently welcoming new rides. Darien Lake, located in the Greater Niagara region, opened the Tantrum coaster where riders experience a 98-foot vertical lift at a 90-degree angle, followed by a 97-degree drop and pretzel inversion, hitting speeds up to 52 mph along the way. In Lake George, Six Flags Great Escape & Splashwater Kingdom welcomed Pandemonium, a new family thrill ride that lifts, spins and tilts 24 riders at a time at all different angles.
The Kartrite, New York State's largest indoor waterpark, is opening this spring and adding a fun family element to the Catskills. Located just 90 minutes from New York City and next to Resorts World Casino, this state of the art, indoor water park and luxury resort will offer 324 suites, spa packages, shopping, laser tag, a ropes course and video games. Beyond the massive two acres of waterpark, multiple innovative restaurant options will keep the whole family fueled for adventure throughout their stay.
The family fun extends to Buffalo with Explore & More, a new children's museum. The four-story, 43,000 square foot museum features seven play zones and will add an exciting component to the year-round family experiences at Canalside. Children will learn about the history of Western New York through interactive elements like a two-story waterfall, an immersive farm and a mini sports auditorium.
World-Class Gateways
The Syracuse Hancock International Airport completed a $62.4 million modernization project, making it all the easier to explore Syracuse's strong craft beverage scene, sports offerings and the Great New York State Fair. Plus, it's a great jumping-off point to visit the surrounding Finger Lakes region. The airport's new terminal is 14,500 square feet larger than the original, and modernized ticketing and baggage handling make the travel experience easier for visitors. A Taste NY grab-and-go kiosk allows travelers to get a quick and locally-produced snack before their flight.
The revitalized Plattsburgh International Airport saw $42.9 million in modernization – from a new customs facility to "The Rendezvous," a world-class dining facility. Greyhound and Trailways have also started service at the airport, streamlining travel throughout North Country.
New York State's Craft Beverage Boom
In 2018, New York State announced it was home to more than 1,000 craft beverage producers, with more than 100 new makers having opened in the last year. New York is already home to more cider producers than any other state; as well as the second-highest producer of craft distilled spirits, third in craft beers and fourth in wineries. In addition to the agricultural and economic benefits of this growth, tasting rooms and tour experiences are a huge draw for travelers; the Capital-Saratoga Region alone has seen a 1,000 percent increase in the number of offsite tasting rooms. Expect even more wine, beer, cider and spirits in 2019.
Accommodations Are More Diverse Than Ever
In the Catskills, visitors can choose to stay at Eastwind Hotel & Bar, a design-forward, Scandinavian-style glamping site; YO1, a $90-million wellness resort based on Eastern natural health principles; or Resorts World, a $1 billion-plus complex with Las Vegas-style gaming, 332 all-suite luxury rooms and Crystal Life Spa; all of which opened in the last year.
In Chautauqua-Allegheny, the opening of $33-million lakeside Chautauqua Harbor Hotel brought upscale accommodations to the town of Celeron, about 15 minutes away from the newly-opened National Comedy Center.
Renovated historic hotels and estates provide a distinct sense of New York State history and charm. Albany's Washington Park Inn is in a converted 1885 mansion, while Brinckerhoff Inn Bed and Breakfast in Fishkill was home to the Brinckerhoff family for nearly 300 years before reopening as a nine-room inn last year. The Railroad Inn in Cooperstown, on the National Register of Historic Places, was a former inn during the 1890s and was recently redone as a 22-room boutique hotel. Finally, Hotel Saranac has been a base for exploring the Adirondacks for more than 100 years and was renovated in 2018 with 78 guest rooms and 24 suites.
Where Heritage and Tourism Meet
New York's commitment to social issues and human rights is further evidenced by its opening of an Equal Rights Heritage Center. Visitors can find the center in Auburn, which is home to the Harriet Tubman National Historical Park. The center serves to educate visitors on the state's civil rights, LGBTQ rights, women's rights and suffrage sites. New York played a key role during the women's suffrage movement and the museum brings the 100th suffrage anniversary to life. The heritage center's location in the Finger Lakes region places the center near many equal rights destinations, such as the Women's Rights National Historical Park, Seward House Museum and Susan B. Anthony Museum and House, guided by the interactive planning maps and videos for tourists at the Center.
Dedicated Welcome Centers a Resource for Visitors
Across New York State, 11 Welcome Centers have opened at highly-traveled tourism thoroughfares and destinations. The state-of-the-art Welcome Centers are designed to promote regional attractions and offerings, as well as boosting local economies. Features include I LOVE NY digital kiosks, Taste NY markets, artifact walls, themed children's play areas, selfie walls and sculptures.
There will be even more to look forward to in 2020, including the opening of LEGOLAND® in the Hudson Valley, and the completion of the 750-mile Empire State Trail the longest multi-use state trail in the country, allowing visitors to walk or bike from New York City north to Canada and west to Buffalo.
For more information on these and other happenings in New York State this year, visit iloveny.com. Media can find press releases and more at iloveny.com/thebeat.  
About New York State
New York State features 11 beautiful vacation regions. New York's attractions encompass landmarks such as Niagara Falls, the largest park in the continental U.S. in the Adirondacks and treasures such as the Baseball Hall of Fame in Cooperstown and the Strong Museum of Play in Rochester. New York State offers diverse activities for all seasons, from fishing, hiking and boating to year-round festivals and exploring the rich history and culture of one of the 13 original colonies. Throughout the state, visitors enjoy fine cuisine, beverage trails and farm-to-table fresh foods.
Learn more at iloveny.com and follow us on social media:
Twitter: @ILoveNYPR (PR handle)
Twitter: @I_LOVE_NY (consumer handle)
Facebook: Facebook.com/ILOVENY
Instagram: ILOVENY
YouTube: YouTube.com/OfficialILoveNY
CONTACT:
Phillip Novoa
Finn Partners
(646) 307-6330
Phillip.Novoa@finnpartners.com
Eric Scheffel
Empire State Development
(518) 292-5274