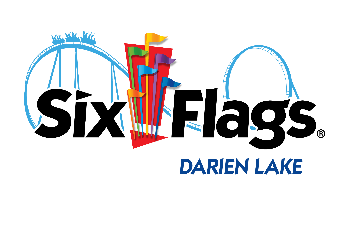 Darien Center, N.Y. - Six Flags Darien Lake will hold a ribbon cutting ceremony for the water park's newest water slide, Wahoo Wave and the rebrand of our water park to Hurricane Harbor. Experience the 60-foot-tall addition that will rank as one of the tallest water rides in Hurricane Harbor. Following a six-story climb to the top of the tower Wahoo Wave riders will twist through a hairpin turn, followed by a corkscrew. Without warning, riders in four-person tubes will plunge down an unforgettable, three-story drop. This adrenaline-packed adventure will send riders into near-vertical motions to experience extended hang times and zero g-forces.
PHOTO OP: Park President Chris Thorpe will be joined by representatives to celebrate the grand opening. Directly following the press event, Six Flags Darien Lake personnel will be available for Interviews. Media is invited to cool off and experience Wahoo Wave for themselves.
 WHEN: Friday June 17, 2022
Ceremony and ribbon cutting – 2:00 pm (please arrive 15 minutes early for check in and walking to the attraction).
Interviews and ride experiences available – 2:15 pm to 3:30 pm
Snacks served – 2:15 pm                        
Please RSVP with Jody Brege at jbrege@sftp.com by 3:00 pm on Monday June 13    
WHERE:  Media should arrive at our employee entrance on Sumner Road (turn left off RTE.77 onto Sumner Road), check in at Security Checkpoint who will direct you to park in the main lot. Please go to the "Media Check-in Table" located in the main gate plaza.
Six Flags Darien Lake, 9993 Alleghany Road, Darien Center, NY 14040
About Darien Lake
Six Flags Darien Lake's wide variety of entertainment and top-notch thrill rides has made it the Thrill Capital of New York since 1964. Located 45 minutes from Niagara Falls between Buffalo and Rochester, N.Y., the park boasts more than 50 rides, including seven world-class roller coasters, dozens of family rides, the region's largest water park and a 20,000-seat amphitheater operated by Live Nation. The park welcomes overnight guests in a wide range of accommodations — from a full-service hotel and modern cabins to rental RVs, and RV and tent campsites.