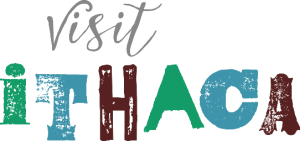 Ithaca, N.Y. – Visit Ithaca; the Ithaca/Tompkins County Convention & Visitors Bureau, Cornell Cooperative Extension of Tompkins County and the Tompkins Tourism Program have teamed up to host a 2019 Agriculinary Tourism Conference at the Hotel Ithaca on March 5th.
Organized for farmers, agriculture and culinary professionals looking to enhance or broaden their business offerings and revenue, the conference will offer a full day of learning opportunities that run the gamut from seed to table initiatives, to discussing the cost-benefit of hosting events or visitor overnights. 
Pre-registration is highly encouraged and is available online at  the Tompkins Chamber of Commerce website at http://www.tompkinschamber.org/ under events.
A focus of the Strategic Tourism Plan for Tompkins County is on developing the area's rich Agri-tourism offerings and making them more accessible to tourists. The Convention & Visitors Bureau has put resources toward these efforts and in 2018 filled a full-time Agriculinary Tourism and Marketing Coordinator position. Kendal Blizzard, Ithaca College Alum and self-described foodie, has put her skills to work and has hit the ground running in this multi-faceted position. Blizzard's role over the last five months has been focused on assisting farms, venues, and culinary partners is finding ways to become more visitor ready through one-on-one outreach, partner workshops, a microgrant program, and initiatives in conjunction with the Tourism Program's Agri-tourism committee, such as this conference. 
An outline of the Agriculinary Tourism Conference is as follows:
8:30 Registration
9:00 – 9:15 AM Welcome to the Conference & Agenda Overview by Kendall Blizzard – Agriculinary Tourism and Marketing Coordinator, Visit Ithaca, and Monika Roth – Agriculture Extension Educator, CCE Tompkins County, as well as a representative from the Tompkins County Strategic Tourism Board.
9:15 Key Note Presenters – Mindy & Oskar Vizcarro – Becker Farms and Vizcarro Vineyards.
Mindy and Oskar will talk about the evolution of their farm from when they began to a full service agriculinary tourism destination.
10:30 Concurrent Sessions:
Session A - Farm to Table Cuisine – Creating Successful Farmer-Chef Relationships
Session B – Hosting Private Events at Your Farm – Challenges and Opportunities
NOON – lunch
1:00 Concurrent Sessions
Session C – Digging Deeper: Seed to Table
Session D - Providing Overnight Lodging at your Farm
2:45 How to Market Your Agriculinary Tourism Business
4:00 Social Hour /Tasting Event
The Agriculinary Tourism conference will take place on Tuesday, March 5 at the Hotel Ithaca (222 South Cayuga St., Ithaca, NY 14850). Registration is $50 per person and includes lunch and access to all sessions.
Panels will include speakers from many area businesses, the full list can be seen on the website registration.
###
Media Contact: Heather Hughes
Director of Sales and Marketing
Visit Ithaca
T.607.272.1313
C.607.227.7253