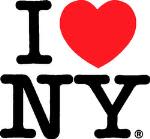 Make a summer escape to the Empire State as new music festivals, museums and outdoor attractions  welcome visitors, while new lodging and dining provide comfort for every type of trip 
New York, NY (May 18, 2023) – The summer travel season is one of the most popular times to explore new places and events, and New York State is poised to welcome travelers this year with outdoor experiences and festivals that make any summer getaway shine. Let the shimmer of a lakeside campsite, the luster of a renovated retro motor lodge, the polished performers of a music festival, or the sparkling glassware in a new restaurant or brewery light the way to a fun-filled summer. 
I LOVE NY Executive Director of Tourism Ross D. Levi said, "New York State doesn't disappoint summer travelers looking for fun under the sun or to beat the heat. Outdoor adventure ranks high in summer vacation planning, while already great museums are bursting at the seams with new, state-of-the-art exhibits and expansions. Visitors can design a trip around a full calendar of spectacular festivals and events, finding comfort in a variety of refreshed and reimagined lodging options. They can raise a frosty glass with family and friends while savoring a rich tapestry of flavors served in new restaurants and breweries across the state. With a dazzling variety of unique, world-class and accessible destinations, New York State is so easy to love, and we welcome visitors and residents to celebrate the excitement of this vacation season."  
Below are some of the new, renewed and returning attractions, events, lodging and dining options waiting for travelers to enjoy this summer. More can be found on www.iloveny.com.  
CAMPING AND GLAMPING IN THE GREAT OUTDOORS 
POP CULTURE, ART AND HISTORY 
FAMILY OUTINGS 
FESTIVALS AND CELEBRATIONS 
TEE TIME 
NEW LODGING WITH CITY AND LAKE VIEWS 
DINING OUT 
NEW POURS 
For more information on new developments and other happenings in New York State, visit iloveny.com. Media can find press releases and more at iloveny.com/thebeat.  
About New York State   
New York State is a premier vacation destination with world-class attractions, picturesque natural beauty, locally sourced cuisine and a booming craft beverage scene, an array of accommodations, and iconic, year-round festivals and events. Its 11 diverse vacation regions feature some of the world's top ranked beaches; two out of America's top three favorite state parks; breathtaking Niagara Falls; more ski areas than any other state; one of the nation's longest foliage seasons; multiple Halls of Fame; North America's longest, fastest and highest zipline; the largest publicly protected area in the contiguous United States; and the country's longest multi-use trail. Add in the state's unique museums, historic landmarks, cultural sites, charming small towns and urban playgrounds, and it's no wonder New York has been consistently chosen as a top getaway by travel publications and experts. 
Learn more at iloveny.com and follow us on social media: 
Twitter: 
@ILoveNYPR (PR handle) 
Twitter:
@I_LOVE_NY (consumer handle) 
Facebook: Facebook.com/ILOVENY 
Instagram: ILOVENY 
YouTube:   YouTube.com/OfficialILoveNY 
TikTok:       @iloveny 
CONTACT: 
Helen Ames 
Finn Partners 
(212) 715-1646 
Eric Scheffel 
Empire State Development 
(518) 292-5274