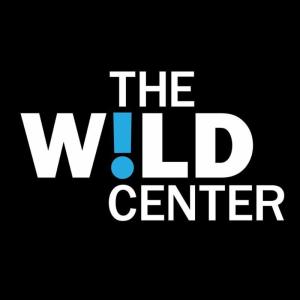 The Wild Center Recognized for "Excellence in Design" by Museum Association of New York and Voted by USA TODAY Readers as Second Best Science Museum in the U.S.
Tupper Lake, N.Y. – The Wild Center will be awarded "Excellence in Design" for its "Climate Solutions" exhibition by the Museum Association of New York (MANY) at the 2023 annual conference in April. The Wild Center is also extending a "thank you" to fans who voted in USA Today's 10Best Readers' Choice Awards for "Best Science Museum," which The Wild Center came in second place. 
MANY's "Excellence in Design" award acknowledges extraordinary achievement in design in three categories: Publications/Graphics, Media/Marketing Campaigns, and Exhibition Design. Through this award, The Wild Center is being recognized for its transformational visitor experiences, community engagement, and innovative programs that use collections to tell stories of everyone who calls New York home.
"Climate Solutions" opened in July 2022 and is designed to change the dialogue and shift people's mindsets about climate change. Constructed of upcycled and repurposed materials, the exhibition features hands-on interactives, multimedia storytelling, interactive learning and immersive experiences. Large-scale portraits showcase 12 individuals across upstate New York who are working on climate solutions. 
The 3,000-square-foot exhibition highlights four different sectors that deal with climate change:
Energy: Transforming our Energy Ecosystem
Food: Rebuilding our Food System
Natural World: Caring for Our One Home
Action: Taking Action on Climate Change
"Climate Solutions" was made possible in part by the Institute of Museum and Library Services, and a gift from Peter and Hela Kindler.
"We're proud to have earned this recognition from MANY," said Stephanie Ratcliffe, Executive Director, The Wild Center. "In this time of required urgency to act, The Wild Center's ambition is to change the dialogue about climate change from hopeless to hopeful. Informed by social science and touched by human stories, "Climate Solutions" offers tangible examples of how people are thinking about new ways to mitigate our own everyday impact and encourage change in society at large."
"New York's museums and museum professionals are reimagining and reinventing their roles within their communities, how they interpret their stories and collections, and the visitor experience," said Natalie Stetson, Executive of the Erie Canal Museum and MANY Program Committee Co-Chair. "This year's award winners are outstanding examples for the museum field." 
The Wild Center is among 13 other museums in New York State who are being honored at MANY's 2023 annual conference "Finding Center: Access, Inclusion, Participation, and Engagement" at the Syracuse Marriott Downtown on Mon., Apr. 17.
The Wild Center is also thankful to those who helped name the museum as the second "Best Science Museum" in USA TODAY's 2023 10Best Readers' Choice Awards. Fans voted for The Wild Center among a list of 20 nominees, including some of the largest science museums in the country. 
For more information about the 10Best Awards and to see the full list of winners across multiple categories, visit www.10best.com.
###
About The Wild Center
The Wild Center invites visitors to explore new ways that people and nature can thrive together. Located in Tupper Lake, NY, the Center uses science-based experiences, exhibits and programs to open new ways to look into the relationship that people have with nature. A 54,000-square-foot facility, The Wild Center features outdoor space, live animals, its popular Wild Walk - an elevated trail across the Adirondack treetops, and its newly opened "Climate Solutions" exhibition. 
Website | Facebook | Twitter | Instagram | TikTok | YouTube
About the Museum Association of New York
The Museum Association of New York is the only statewide museum service organization with more than 730 member museums, historical societies, zoos, botanical gardens, and aquariums. MANY helps shape a better future for museums and museum professionals by uplifting best practices and building organizational capacity through advocacy, training, and networking opportunities. Visit www.nysmuseums.org and follow MANY on Facebook, Instagram, and LinkedIn @nysmuseums 
Media Contact:
Colleen Onuffer, Break the Ice Media
(716) 864-1263
The Wild Center Contact:
Nick Gunn, The Wild Center
O: (518) 359-7800, ext. 121
C: (315) 286-4045