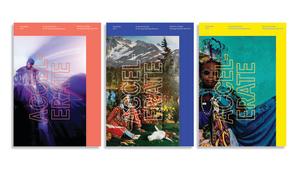 Museum Association of New York recognizes Accelerate project's exhibitions, programs, magazine, and expanded website
Saratoga Springs, NY (January 27, 2020) — The Frances Young Tang Teaching Museum and Art Gallery at Skidmore College has been honored with the 2020 Innovation in Collection Access Award by the Museum Association of New York for the project Accelerate: Access and Inclusion at The Tang Teaching Museum.
The award recognizes exemplary projects that broaden access and preserve and catalog museum collections. The Museum Association of New York's award announcement noted in particular the range of media the Tang created for the three-year Accelerate project, which concluded in 2019 and included exhibitions, public programs, new research, a glossy magazine, videos, photography, and an enhanced searchable collections website.