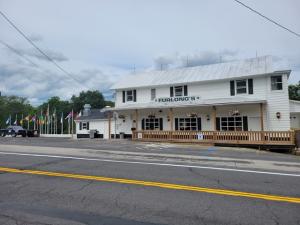 East Durham, N.Y. – Garrett Doyle, founder of NYC restaurant/bar TUTTLES BAR & GRILL (www.tuttlesnyc.com) announced today that his newest restaurant FIVE FURLONGS TAVERN (www.five furlong.com) will open its doors on August 12th, 2021 in the Catskills hamlet of East Durham, NY at 2478 New York Highway 145.
Located in the home of the original 'Furlongs,' founded by well-respected Irish couple Yvonne & Tom Furlong, Doyle plans to employ all the characteristics of what made the original Furlongs such a beloved community establishment by offering locals a place to enjoy great food, cold drinks, and live music.
The revitalized space includes a fully renovated interior complete with custom-made bar, wood-burning stove, and upright Steinway piano. The bar will host Irish & American sports on their many HDTVs located inside, and out in the garden. The reimagined venue will feature a 40ft stage for performing arts and live music sessions, and a state-of-the-art plug-and-play sound system. Plans are in the works for a courtesy shuttle for Five Furlongs patrons obtained from New York's Central Park Boathouse.
"We look forward to opening our doors and inviting the local community to come together for some great food, live music sessions, craic and pints. We plan to honor the legacy of this historic pub by bringing it back to its former glory, and once again making this venue a local favorite," says Doyle.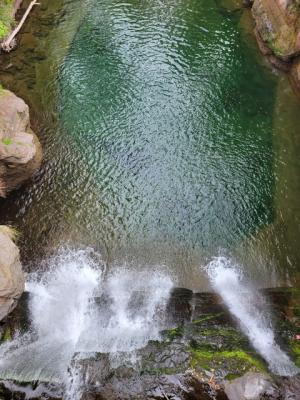 Plans for the restaurant embrace the landmark's natural surroundings, incorporating two large decks in the back of the property overlooking the turquoise-hued waters of 'Furlongs Bridge' and waterfall, and a forward-facing deck on legendary Route 145. The lush garden patio is the perfect place to kick back and enjoy one of Five Furlongs' signature cocktails and local fare. Enjoy late-night drinks by the fire pit or sip a cocktail under the pergola in the afternoon sun. Weekends will be a treat with family-style picnics featuring outdoor grills and smokers. "Doyle's Farm Truck," a retired fire truck that Doyle converted into a bar, will service the garden in addition to regular table service. Each of the 32 counties of Ireland will be honored by their flag, which will proudly be hung from flag poles on the property.
The restaurant will be open everyday for brunch, lunch, happy hour, and dinner with a menu that features an array of American and Irish-American restaurant favorites, local beer & wine, and farm-to-table produce supplied by sister company 'Doyle's Farm,' located in New Paltz, NY.
Five Furlongs Tavern is conveniently located in the Catskills hamlet of East Durham, NY. Nearby tourist attractions include Windham Mountain, Hunter Mountain, Kaaterskill Falls, Zoom Flume Water Park, and the Hudson River.
Garrett Doyle from County Kildare, Ireland, emigrated to America in 1995. He founded the midtown Manhattan restaurant, Tuttles Bar & Grill in 2013. In 2020 he launched Doyle's Farm & Equestrian Center, a full-service professional horse-training facility located on 80 lush acres in New Paltz, NY. Doyle is past president of the United Irish Counties Association of New York, the County Kildare Association of New York, the Ancient Order of Hibernians Division IV New York County and the Emerald Guild Society (Irish & Irish American Building Managers of New York.) Doyle is former trustee of the New York St. Patrick's Day Parade, and is a member of the Knights of Saint Patrick. He was The Irish Examiner Newspaper's 2009 Man of the Year and in 2013 was awarded the Pat Cahill Memorial Award by The Ancient Order of Hibernians of America.
For more information, please visit www.fivefurlong.com. To make a reservation, please call (917) 656-0674.
FOR FURTHER INFORMATION PLEASE CONTACT:
Nicola Parish
Parish PR 
917.750.9444