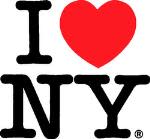 New York, NY – January 14, 2019:  New York State has been named as one of the best destinations for travel in 2019 by several influential travel media outlets. Publications and resources like Frommer's, Fodor's, Forbes, Mic and SmarterTravel highlighted the state's plans for the "Summer of Love," celebrating the 50th anniversary of Woodstock and the Stonewall uprising, as well as other on-trend getaways to experience year-round.
"We are proud that New York State was chosen as one of the most recommended places to visit in 2019, which underscores all there is to see and do here year-round," said Ross D. Levi, New York State's Executive Director of Tourism. "The new year is shaping up to be one of our best, thanks to new tourism offerings, exciting milestones, and investments in lodging and infrastructure, and we look forward to welcoming millions of new and returning visitors."
Highlights include:
Frommer's Best Places to Go 2019
A team of award-winning editors and writers from around the globe selected New York State among the 19 destinations on this highly-anticipated list. Important milestones like the Woodstock and Stonewall anniversaries gave New York a spot, making it one of just two states to be designated a Best Place to Go.
Editorial director Pauline Frommer said, "Not only will there be openings of compelling new attractions and museums in the Big Apple, but New York State will be celebrating the 50th anniversary of Woodstock, 50th anniversary of Stonewall, and the continued commemoration of the 100th anniversary of women's suffrage in New York (which started in Seneca Falls). It should be an unusually exciting time to visit the Empire State."
Fodor's 2019 Go List: The Best Places to Travel to in 2019
Guiding travelers for the past 80 years, Fodor's annual Go List inspires travelers by showcasing 52 global destinations. New York's Catskills region takes its rightful spot and is deemed "your hip escape from New York City." The Woodstock anniversary is expected to attract tens of thousands of visitors to the region, and the peace and music spotlight will shine on the activities, performances, exhibits and films celebrating this iconic cultural event.
Focused on domestic destinations in Forbes' 14 Best Places To Travel In The US In 2019, New York State's selection includes a curated list of must-see destinations from around the state. From the restored Frank Lloyd Wright Museum to the recently opened National Comedy Center, New York State solidifies its rightful place on this list with its variety of cultural, culinary and boutique lodging offerings.
Mic's Best Places to Travel 2019
Saratoga Springs impressed editors at digital news site Mic.com with its luxury accommodations like the recently reimagined Adelphi Hotel (also on Condé Nast Traveler's 2018 Hot List) and myriad offerings that "don't break the bank." With a less than four-hour drive from New York City, Saratoga Springs "makes for a divine weekend escape." Having all the charm of a college town, visitors come to Saratoga Springs for the ever-popular six-week racing season but stay for the mineral baths and nightlife scene.
SmarterTravel's Ten Best U.S. Cities to Visit
While many associate Buffalo with its namesake hot wings and breathtaking falls, expert travel site SmarterTravel.com discovered the city is undergoing a major revitalization. The Queen City's rich architecture legacy will be further solidified with the opening of Lipsey Architecture Center later this year. Every July, the city's Garden Walk – the biggest free garden tour in the United States – welcomes tens of thousands of visitors from across the U.S. and Canada.
For more information on these and other great experiences in New York State, visit iloveny.com. Media can find press releases and more at iloveny.com/thebeat.  
About New York State
New York State features 11 beautiful vacation regions. New York's attractions encompass landmarks such as Niagara Falls, the largest park in the continental U.S. in the Adirondacks and treasures such as the Baseball Hall of Fame in Cooperstown and the Strong Museum of Play in Rochester. New York State offers diverse activities for all seasons, from fishing, hiking and boating to year-round festivals and exploring the rich history and culture of one of the 13 original colonies. Throughout the state, visitors enjoy fine cuisine, beverage trails and farm-to-table fresh foods.
Learn more at iloveny.com and follow us on social media:
Twitter: @ILoveNYPR (PR handle)
Twitter: @I_LOVE_NY (consumer handle)
Facebook: Facebook.com/ILOVENY
Instagram: ILOVENY
YouTube: YouTube.com/OfficialILoveNY
CONTACT:
Phillip Novoa
Finn Partners
(646) 307-6330
Phillip.Novoa@finnpartners.com
Eric Scheffel
Empire State Development
(518) 292-5274