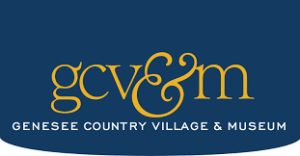 Mumford, N.Y. – For one Saturday in February, Genesee Country Village & Museum will embrace the tradition of Kohlfahrt, a day that combines outdoor walks, games, and general silliness with a hearty German-style meal and plenty of drink offerings. Originally a way to be active and socialize during the long winter in areas of northern Europe, Kohlfahrt is a natural fit for the chilly Western New York climate as well.
Additionally, this year, on the following Sunday an alcohol-free version of Kohlfahrt will be held for the whole family to enjoy. 
WHAT:
Kohlfahrt: A German Winter Cabbage Walk
Beer and wine tastings
Guided hike through the Historic Village and Nature Center Trails
Stops for competitive games and tastings
A full German-style meal in the Banquet Center, including brats, potatoes, ham, sauerkraut, strudel, and more. Vegetarian options will be available.
$63 GCV&M Members; $70 General Admission. Group Discounts Available.
Reservations are required. This event is for adults 21 and over only.
KIDDIE Kohlfahrt
This event is an alcohol-free and family-friendly version of a GCV&M favorite.
Compete against family and friends for prizes while playing games, dancing a polka, hiking the trails, roasting marshmallows over the camp fire, and enjoying our complementary pretzel bar with root beer on tap.
$55 per family of up to 6 participants (10% member discount)
WHO:
Genesee Country Village & Museum, the largest living history museum in New York State, and the third largest in the nation.
WHEN:
Kohlfahrt: Saturday, February 15. Tours begin at 12 pm and run until 4 pm, dinner follows from 2 – 7 pm. In the case of severe weather, an alternate date will be set for Saturday, February 22.
KIDDIE Kohlfahrt: Sunday, February 16, 12 – 4 pm. An alternate date for KIDDIE Kohlfahrt will be set for Saturday, February 23.
WHERE:
Genesee Country Village & Museum
1410 Flint Hill Road, Mumford NY 14511
WHY:
Experience a traditional German winter day of fun, games, food and drink to break the monotony of winter! Visit www.gcv.org for more info.
MEDIA CONTACTS:
Jen VanRy, (585) 294-8280
Becky Wehle, (585) 330-7267