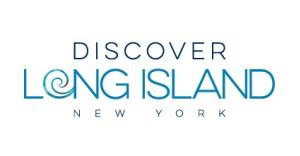 The City of Long Beach Joins Downtown Promotional Program Developed During the Pandemic, Geared Towards Supporting the Deeply Impacted Tourism and Hospitality Industries
Long Beach, N.Y. – Discover Long Island's Downtown Deals Travel Pass has grown to now include exclusive offers from small businesses within the city of Long Beach. Passholders will gain immediate access to discounts for local hotels, restaurants, beach-side rentals, and brewery experiences.
"We are thrilled to announce that the city of Long Beach has joined our growing Downtown Deals Travel Pass program," said Kristen Reynolds, President and CEO of Discover Long Island. "Earlier this year, we commissioned and unveiled an inspirational and Instagram-able mural on the Long Beach Boardwalk, known as 'The Long Beach Osprey Wings.' The addition of Long Beach to our Downtown Deals program is a terrific next step for stimulating the recovery of the $6.3 billion tourism industry and supporting our local businesses."
This free mobile travel pass is a great incentive for locals and visitors alike to explore Long Island downtowns and support local businesses. Users can sign up for alerts related to trip inspiration and exclusive discounts for businesses in Bay Shore, Farmingdale, Fire Island—Ocean Beach, Greenport, Huntington, Long Beach, Patchogue, Port Washington, Riverhead, and Rockville Center.  With over 100 local businesses included within the passport, it showcases the best of these Long Island downtowns in an easy, mobile-friendly way.
"It has been an honor to work alongside the Discover Long Island team, Long Beach Chamber of Commerce, and local businesses to help expand this one-of-a-kind program that benefits Long Beach residents, visitors, and entrepreneurs," said Nassau IDA Chairman, Richard Kessel. "I am confident that this incentive strategy will further aid Downtown Long Beach and Nassau County's recovery efforts as we continue to navigate and grow the hospitality industry in a post-COVID world. Additionally, with the NCIDA's approval of the Long Beach Superblock, Long Beach will really be thriving."
Deal seekers will find the process easy. With no app to download, users simply sign-up for a Travel Pass by visiting www.discoverlongisland.com/dealsand submitting a profile of basic information. This includes the user's name, phone number, and email address. Once the form is completed, a link is sent, which opens the passport and directs the user to add the button icon
to their home screen. Once the user is ready to redeem their discount, they simply show their phone at the ticketing or checkout counter to access the deal.
"We are excited for the opportunity to be part of Long Beach Downtown Deals Travel Pass with Discover Long Island," said Brian Berkey, owner of Long Beach rental supply company, Beach Comfort. "The additional promotions through special offers for my seasonal business will help drive business all season!"
Special deals from the Long Beach Downtown Deal Partners include:
•15-20% off your nightly rate at the Allegria Hotel and a $100 food/beverage credit*
•Save $5 on Beach Comfort's Beach Bum Package and $3 off any two-item rental
•Score a flight for just $10 on weekdays at Bright Eye Beer Co. •Take $10 off any group lesson at Skudin Surf
•Save 10% on your purchase of $25+ at The Atlantica
**Exclusions apply, see site for details
To sign-up for the Downtown Deals Travel Pass and view a listing of businesses and deals currently available, please visit www.DiscoverLongIsland.com/Deals. If you interested in learning more about the program, please contact tourism@discoverlongisland.com.
About Discover Long Island
Discover Long Island is the region's official destination marketing and leadership organization charged with furthering the destination's thriving visitor economy, which saw record-breaking highs in 2019 generating $6.3 billion in visitor spending. The organization ensures Long Island's coveted quality of life, thriving industries, and dynamic destination offerings are promoted on a global level, furthering economic development and spurring visitation to this world-class destination.  For more information, please call 631-951-3900 or visit www.DiscoverLongIsland.com
Contact :
Marisa Losciale, Media Relations Managermlosciale@discoverlongisland.com(631) 951-3900 ext. 307###