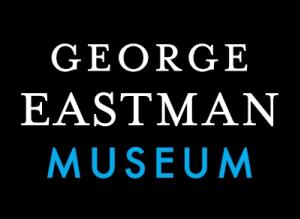 Rochester, N.Y. – The George Eastman House has announced its 2021 exhibition calendar.
Carl Chiarenza: Journey into the Unknown
February 4, 2021–June 20, 2021
Throughout his career, Carl Chiarenza (American, b. 1935) has demonstrated that photographs can provide much more than just documentary evidence. Rather than create straightforward records of the cast-off materials that appear before his camera, Chiarenza photographically transforms them into new and provocative images. His photographs often bear little resemblance to their actual subjects and instead suggest mysterious worlds that viewers are invited to explore.This retrospective exhibition spans the Rochester-based artist's entire career, beginning with early photographs Chiarenza made as a high school student in Rochester in the 1950s and concluding with a large selection of his most recent work in collage. The exhibition will give visitors the opportunity to follow the continuities and ruptures in Chiarenza's artistic journey as his career enters its seventh decade. Generously supported by the Rubens Family Foundation.
One Hundred Years Ago: George Eastman in 1921
February 5, 2021– January 2, 2022
An annual display in the historic mansion provides a glimpse of George Eastman's life and work one hundred years ago. The new selection of objects detail the goings on in 1921: from the settlement of the long-running lawsuit between the US government and Kodak, to the company's founding of Eastman Savings & Loan (today, ESL Federal Credit Union) to help employees save and purchase homes. Eastman also spent the year focused on Rochester, diving into the local government and economy, running a tonsil clinic for area children, and continuing construction on the Eastman Theatre, which would finally open in 1922. See original objects from the collection related to these and other aspects of Eastman's life in 1921, on view through the year in the Sitting Room. Generously sponsored by St. John's. 
Stacey Steers: Night Reels
February 19, 2021–June 6, 2021
Night Reels is a multidisciplinary body of work by the artist Stacey Steers (American, b. 1954). Blending 2D paper collage, animation, and mixed-media sculpture, Steers pays homage to the history of moving images while inventing entirely original cinematic works that transport familiar characters and imagery into surreal nocturnal dreamscapes. Each of Steers's meticulously crafted animated collage films excise characters from early film history. Phantom Canyon (2006) follows human figures from Eadweard Muybridge's pre-cinema motion studies as they encounter groups of insects, fish, bats, and other strange creatures of the night. Night Hunter (2011) features a mesmerizing performance from silent cinema star Lillian Gish, who has been lifted from her original films and recast in a disquieting domestic phantasy. In Edge of Alchemy (2017), silent film icons Janet Gaynor and Mary Pickford's images are brought together to perform in a surprising new twist on the Frankenstein story. This exhibition, which brings together all of the Night Reels works will be the first presentation of its kind in the eastern United States. 
Selections from the Collection
April 2, 2021–October 3, 2021
Today it is easy to assume that playing with and in front of the camera is something new, but play has been captured in pictures as long as photography has existed. Since the nineteenth century, photographs have depicted people enjoying themselves—playing with dolls or a game of chess, riding bicycles, frolicking on the beach. This rotation of photographs from the museum's collection demonstrates that play is as essential a theme in the medium's history as it is in our lives. The selection includes works by Clarence H. White (American, 1871–1925) and Evan Baden (American, b. Saudi Arabia, b. 1985) that illustrate the impact of technology on gaming, photographs by Helen Levitt (American, 1913-2009) and Terry Evans (American, b. 1944) that portray pastimes in urban and rural environments, and pictures by Gordon Parks (American, 1912–2006) and Aaron Siskind (American, 1903–1991) that present scenes inside places dedicated to diversion. Generously sponsored by St. John's.
Bea Nettles: Harvest of Memory
July 9–October 10, 2022
Bea Nettles explores the narrative potential of photography through constructed images often made with alternative photographic processes. The first large-scale retrospective of her fifty-year career, Bea Nettles: Harvest of Memory demonstrates this celebrated artist's experimental approaches to art-making. Combining craft and photography, Nettles's work makes use of wide-ranging tools and materials, including fabric and stitching, instamatic cameras, the book format, manually applied color, and hand-coated photographic emulsions. Her imagery evokes metaphors that reference key stages in the lives of women, often with autobiographic undertones, and her key motifs draw upon mythology, family, motherhood, place, landscape, dreams, aging, and the passage of time. Originally opened at the Museum on January 31, 2020, and was planned to be on view through June 14. Six weeks after opening the exhibition, the museum had to close due to COVID-19 and a virtual version of the exhibition was offered online. Now, the Eastman Museum is pleased to bring the exhibition back to our galleries for visitors to explore in person.
To Survive on This Shore: Photographs and Interviews with Transgender and Gender Nonconforming Older Adults
July 18, 2021- January 2, 2022
For over five years, photographer Jess T. Dugan and social worker Vanessa Fabbre traveled throughout the United States seeking individuals whose experiences exist within the complex intersections of gender identity, age, race, ethnicity, sexuality, socioeconomic class, and geographic location. Dugan and Fabbre moved from coast to coast, to big cities and small towns, documenting the life stories of transgender and gender nonconforming older adults, an important but largely underrepresented population. The project's participants have a wide variety of life narratives spanning the last ninety years, offering an important historical record of transgender experience and activism in the United States. A companion publication, To Survive on This Shore, was published as a hardcover book by Kehrer Verlag in 2018. To Survive on This Shore: Photographs and Interviews with Transgender and Gender Nonconforming Older Adults is an exhibition organized by Barrett Barrera Projects. 
Joshua Rashaad McFadden: I Believe I'll Run On
October 29, 2021- Spring 2022
Artist Joshua Rashaad McFadden (American, b. 1990) uses photography to engage some of the most challenging subject matter of our time. Working across genres—social documentary, reportage, portraiture, book arts, and fine arts—he critically examines race, masculinity, sexuality, and gender in the United States. His work reveals the destructive impact of these constructs on Black Americans. Looking to the idea of "being-ness," he considers the contemporary condition of Black life while referencing US history as a means to rediscover and define the Black self. In the end, McFadden's practice asserts the humanity of Black Americans. Joshua Rashaad McFadden: I Believe I'll Run On is an early-career survey of the artist's work. The exhibition will focus on the series Selfhood, Come to Selfhood, A Lynching's Long Shadow, After Selma, Evidence, Unrest in America, and finally, premiering at the George Eastman Museum, the autobiographical series Love Without Justice.
From the Camera Obscura to the Revolutionary Kodak
Ongoing
This three-part exhibition explores early photographic processes through cameras and related equipment from the museum's collections. The arc of the exhibition starts with a walk-in camera obscura providing a unique view of the historic West Garden. Making Photographs: The First 50 Years explores the development of daguerreotype, wet-plate, and dry-plate photography. The Revolutionary Kodak showcases the new system of photography that Eastman introduced to the world—through both the evolution of the camera's first decade and the snapshots its various models captured.
About the George Eastman Museum
Founded in 1947, the George Eastman Museum is the world's oldest photography museum and one of the largest film archives in the United States, located on the National Historic Landmark estate of entrepreneur and philanthropist George Eastman, the pioneer of popular photography. Its holdings comprise more than 400,000 photographs, 28,000 motion picture films, the world's preeminent collection of photographic and cinematographic technology, one of the leading libraries of books related to photography and cinema, and extensive holdings of documents and other objects related to George Eastman. As a research and teaching institution, the Eastman Museum has an active publishing program and, through its two joint master's degree programs with the University of Rochester, makes critical contributions to the fields of film preservation and of photographic preservation and collection management. For more information, visit eastman.org.
# # #
For press images, contact Eliza Kozlowski at (585) 327-4860 or ekozlowski@eastman.org.