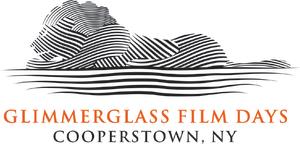 Cooperstown, NY (November 1, 2019) – Glimmerglass Film Days will offer five days of independent films, events, art, and filmmaker talks, November 7-11 in Cooperstown. "Adaptations" is the theme of the seventh annual film festival, which will be held in multiple locations, including the National Baseball Hall of Fame, the Fenimore Art Museum, and the Otesaga Hotel.  A record number of 37 films will be shown. 
"This year's Film Days is a stimulating mix of feature narratives and documentaries, plus works that combine reality with fiction," explains Film Days curator Margaret (Peggy) Parsons, who is also the director of the film program at the National Gallery of Art in Washington, DC. 
United by the theme "Adaptations", films cover topics from the environment, climate change, and wildlife to art, literature, and music. Other films feature people facing poverty, war, racism, and injustice. Films based on books, such as the 1920 silent classic The Last of the Mohicans (which will be screened with live piano accompaniment) and  Fantastic Mr. Fox (a free film for kids on November 11), will also be shown. There will be a special Veterans Day screening of They Shall Not Grow Old, Peter Jackson's documentary of colorized and restored BBC archival footage of World War I.
Filmmakers include Bill Morrison (The Unchanging Sea), John Haptas and Kristine Samuelson (Life Overtakes Me, which will be shown free of charge), Aviva Kempner (The Spy Behind Home Plate), Michael Attie (Moment to Moment, which will be shown during the Shorts+Cake program), and Molly Cooper (Fantastic Mr. Fox). They will answer questions after their films are shown. Dennis James, who has spent 50 years promoting and performing with silent films, will perform a score he wrote during the screening of 1920 silent film classic The Last of the Mohicans. Andrew Bottomley, assistant professor of media studies at SUNY Oneonta, will lead a discussion after the film While You Live, Shine.  National Baseball Hall of Fame Senior Curator Tom Shieber will lead a discussion with filmmaker Aviva Kempner about her film about MLB catcher and WWII spy Moe Berg.  Peter Rutkoff will lead a discussion of the Julie Dash film Illusions during the Sunday Brunch and Film program.
Glimmerglass Film Days also offers Opening and Closing Night parties, a Greek Dinner Buffet, a companion art exhibit featuring works by Christina Hunt Wood, free hikes lead by the Otsego Land Trust and the Otsego County Conservation Association, and the chance to enjoy Otsego County's museums, galleries, shops, and restaurants, several of which are offering Film Days specials.  
"Film Days was founded to showcase the best in independent film and advance discussion on important topics, but also to highlight the natural, cultural, and historic resources we have here," says Ellen Pope, executive director of Otsego 2000, the nonprofit that organizes Film Days.  "The response to Film Days has been wonderful, each year we have expanded the programming, and had a jump in audience numbers."
 The Opening Film on Thursday, November 7 at 6:00 pm is Anthropocene: The Human Epoch (Jennifer Baichwal, Nicholas de Pencier and Edward Burtynsky, 2018, Canada, 87 min.), which seeks to capture humanity's impact on the planet. The Closing Film on Monday, November 11 at 6:00 pm is The Biggest Little Farm (John Chester, 2019, USA, 91 min.), a documentary about John and Molly Chester's dream to build a traditional farm that coexists with nature. Both films, which have been acclaimed for their content as well as for their stunning cinematography, will be shown in the Grandstand Theater at the National Baseball Hall of Fame, along with The Spy Behind Home Plate (Aviva Kempner, 2019, USA, 101 mins.) on November 8 at 5:15 pm, Honeyland  (Tamara Kotevska and Lyubomir Stefanov, 2019, Macedonia, 87 min.) on November 9 at 5:30 pm, and Shoplifters (Hirokazu Kore-eda, 2018, Japan, 121 min.) on November 10 at 5:30 pm.
Most film tickets are $6 in advance, $7 at the door.  Use the discount code "Natty Bumppo" to get one free $6 film ticket when you purchase six or more. The screening of The Last of the Mohicans with live accompaniment by Dennis James is $15 in advance, $20 at the door. The screening of Ryuichi Sakamoto: CODA is also $15/$20, and includes Japanese appetizers. Tickets to events are $25-$40 in advance, $30-45 at the door. Tickets are on sale online through November 7 at noon at glimmerglassfilmdays.org, and on Saturday, November 2 at the Cooperstown Farmers' Market, 101 Main Street in Cooperstown. Tickets will be sold at the door to films and events as well.
Film Days is made possible by the New York State Council on the Arts with the support of Governor Andrew M. Cuomo and the New York State Legislature. Lead grantors and sponsors also include: the Scriven Foundation, the Otsego County Community Grants Program, Brewery Ommegang, Black Stanley Studios, Robert Nelson and Van Broughton Ramsey, Faith Gay and Francesca Zambello, The Blue Mingo Grill, The White House Inn, and anonymous donors. 
Glimmerglass Film Days is a program of Otsego 2000, an environmental and preservation advocacy nonprofit founded in 1981.  
###  
About Otsego 2000 
Otsego 2000, based in Cooperstown, NY is an environmental and preservation advocacy non-profit founded in 1981. Otsego 2000 believes that the Otsego Lake region is a masterpiece of nature, and that its surrounding landscapes, valleys, villages, and farms constitute a unique confluence of historic, environmental, cultural, agricultural, rural, and scenic resources. We believe that the long-term economic well-being of the region and the quality of life for its residents derives from these resources and their stewardship. Thus, we seek to protect these attributes for the benefit of present and future generations. As no place is an island, we extend our concern and programs to the region's larger setting in Central New York. We advance our mission through informed advocacy, public education, innovative projects, economic alternatives, and strategic campaigns.    
About Glimmerglass Film Days 
Glimmerglass Film Days was started in the same spirit that launched the Cooperstown Farmers' Market—to build an event that contributes significantly to local cultural life and attracts both residents and visitors to experience Main Street and the natural, cultural and historic resources in the Otsego Lake region. The mission of Glimmerglass Film Days, curated by the National Gallery of Art's Peggy Parsons (a Cooperstown Graduate Program alumna), is to showcase exceptional independent films that explore humanity's complex relationship with the natural world.  Films and discussions explore both the natural and built environments. The curated slate includes documentaries, classic features, short films, and experimental films.  In addition, Film Days puts an emphasis on exploring the region, and events feature local foods and local drinks and spirits.   
Along with Ms. Parsons, members of the Film Days Steering Committee are: Larry Bennett, who recently retired as public relations and creative services manager for Brewery Ommegang; Molly Cooper, a film producer whose credits include The Grand Budapest Hotel and Fantastic Mr. Fox;  Joey Katz, film programmer and presenter; Megan Irving, artist and communications professional;  James LaCava, sportsman, artist, physician, and cinephile;  Xander Moffat, independent film producer;  Ellen Pope, executive director of Otsego 2000; Van Broughton Ramsey, costume designer; Peter Rutkoff, founder of the Department of American Studies at Kenyon College, Sydney L. Waller, independent consulting curator and private gallerist; and Ken Witty, television producer and writer.  
###
Media contact:  Ellen Pope, executive director, Otsego 2000, 607.547.8881; cell: 703.309.9066, director@otsego2000.org