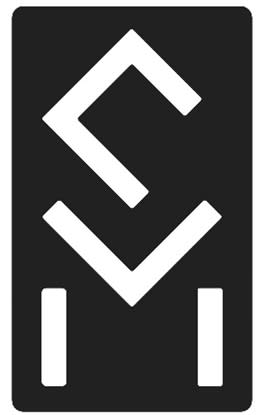 Granville, NY – On Friday, September 9, the Slate Valley Museum will welcome guest curator Bob Isherwood back to lead a special tour of the museum's latest exhibition, One Painting, Many Stories: Exploring the Legacy and Context of a Slate Valley WPA Mural.  
The tour will begin at 10am and will be offered in conjunction with the museum's regularly scheduled mask-only hours, a specially designated block of time when masks are required for all visitors to create access for those who are most comfortable around others who are masking in public due to COVID. 
Artist Martha Levy painted Men Working in Slate Quarry while employed through the Works Progress Administration (WPA) in the 1930s. Levy worked with the Granville Board of Education to create Men Working in Slate Quarry, which depicts the region's slate industry. The painting hung for many years in the Granville High School before it was restored and installed at the Granville Town Hall. It remained there until 1995, when it was transferred to the Slate Valley Museum's care, where it has hung ever since. 
During his tour, Isherwood will lead visitors through the exhibition, which explores the historical trends and societal movements and shifts that led to the public art movement, and most notably the creation of murals by artists employed during the Great Depression New Deal Programs. The exhibit examines how culture and economy, as well as local, state, federal, and even global dynamics intersected to result in public art that depicts iconic scenes from towns and cities all across the United States, including the Slate Valley town of Granville, NY. 
The price to participate in the tour is $10, or free for museum members. Pre-registration is required. RSVP by September 8 by calling the museum at 518-642-1417 or emailing associate@slatevalleymuseum.org. 
About Bob Isherwood: Bob has served as a volunteer for an IMLS digitization Grant Project, educator, and researcher at the Slate Valley Museum(SVM) dating from October, 2010. After a 33 year career in teaching, Bob provided services in business, The EducationWorks LLC, from which he retired in December, 2020. While teaching Bob became directly involved with library services and digital platforms used in schools. Beyond a particular interest in the mysteries surrounding the life of Martha Levy, Bob is also interested in helping the Museum establish a digital profile on the exhibition and the many stories that are evolving behind the mural and Martha Levy. 
About the Slate Valley Museum: The Slate Valley Museum is open Tuesday through Friday from noon until 4pm and Saturday from 10am until 4pm. Special "mask-only" hours only for visitors who will wear masks are Tuesday and Friday mornings from 10am-Noon. The museum is located at 17 Water Street in Granville, NY. More information is available on its website, www.SlateValleyMuseum.org. The museum also has pages on Facebook and Twitter - @SlateMuseum. 
### 
Contact
: Sarah Kijowski, Executive Director 
Tel: 518-642-1417 
executivedirector@slatevalleymuseum.org