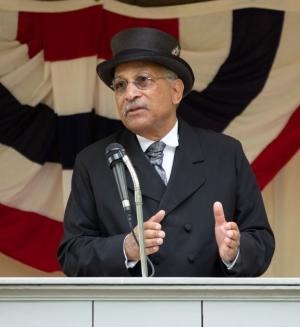 Honoring the Oldest Celebration of the End of Enslavement in the United States
WHAT:           Visit Genesee Country Village & Museum on Saturday, June 19, for Honoring Juneteenth, a new event focusing on the stories of Black Americans in Western New York at the time of emancipation. Visitors will explore the advocacy of individuals such as Reverend Thomas James and astute entrepreneurs like Austin Steward, as well as the experiences of everyday families seeking to establish homes and earn a living. Visitors will also see African American impacts on the 19th Century printing industry, explore the history of orators like William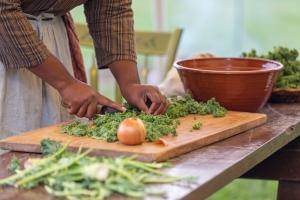 Wells Brown, and hear a dramatic reading of the Emancipation Proclamation. Historical interpreters will share African American poetry and verse from the 19th Century until modern day. Guest interpreters and presenters will include Cheyney McKnight, founder of Not Your Momma's History; David Shakes, Artistic Director for North Star Players, award winning storyteller and performance artist Almeta Whitis; and Rev. James H. Evans, Jr., PH.D, LITT.D -- Professor Emeritus at Colgate Rochester Crozer Divinity School, teacher at St. John Fisher College, and President Elect of the American Theological Society.
WHEN:           Saturday, June 19, 10 a.m. – 4 p.m.                       
WHERE:        Genesee Country Village & Museum, 1410 Flint Hill Road, Mumford, NY 14511
HOW:             Tickets can be purchased at the door or pre-ordered at gcv.org/events/honoring-juneteenth. Admission: adults: $18, seniors (62+): $15, students (13 - 18): $15, youth (3 - 12): $12, children (2 and under): free. Pre-registration is not required, but tickets are limited and will be available online and day-of at the door until the event is sold out.
In accordance with the New York State Department of Health guidelines on mask-wearing and COVID safety regulations, Genesee Country Village & Museum asks that all guests continue to wear masks when entering through the admissions tunnel, when inside any building, and when they cannot maintain 6 feet of social distancing on the property.
ABOUT GENESEE COUNTRY VILLAGE & MUSEUM
Genesee Country Village & Museum, the largest living history museum in New York State, and the third largest in the nation, encompassing the Historic Village, Nature Center, and John L. Wehle Gallery. Details at: gcv.org.
Photos: Visit Genesee Country Village & Museum on Saturday, June 19, from 10 a.m. – 4 p.m. for Honoring Juneteenth.
###
Media Contact: Paige Engard, (585) 294-8280, pengard@gcv.org
Day of Event Contact: Becky Wehle, (585) 330-7267