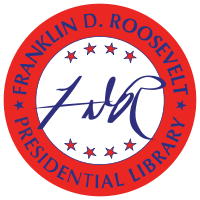 Author of IN THE CAULDRON: TERROR, TENSION, AND THE AMERICAN AMBASSADOR'S STRUGGLE TO AVOID PEARL HARBOR
Saturday, December 7, 2019 at 2:00 p.m., Henry A. Wallace Center at the FDR Presidential Library and Home
Hyde Park, NY – The Franklin D. Roosevelt Presidential Library and Museum presents a Pearl Harbor Day author talk and book signing with Lew Paper author of IN THE CAULDRON: TERROR, TENSION, AND THE AMERICAN AMBASSADOR'S STRUGGLE TO AVOID PEARL HARBOR on Saturday, December 7, 2019 at 2:00 p.m. The program will be held in the Henry A. Wallace Center at the FDR Presidential Library and Home.
This is a free public event but registration is required. 
Visit www.fdrlibrary.org or CLICK HERE to register.
Synopsis:
IN THE CAULDRON is the story of Joseph Grew, America's ambassador to Japan, and his frantic effort in the months before the Pearl Harbor attack to orchestrate an agreement between Japan and the United States to avoid the war he saw coming. It is a story filled with hope and heartache, with complex and fascinating characters, and with a drama befitting the momentous decisions at stake.
In those months before the Pearl Harbor attack, Japan and the United States were locked in a battle of wills. President Franklin D. Roosevelt's economic sanctions were crippling Japan. America's noose was tightening around Japan's neck -- but the country's leaders refused to yield to American demands.
In this cauldron of boiling tensions, Joseph Grew offered many recommendations to break the deadlock. Having resided and worked in Tokyo for almost ten years, Grew understood what Roosevelt and his administration back home did not: that the Japanese would rather face annihilation than endure the humiliation of surrendering to American pressure.
Relying on Grew's diaries, letters and memos, interviews with members of the families of Grew and his staff, and an abundance of other primary source materials, Lew Paper presents the gripping story of Grew's effort to halt the downward spiral of Japan's relations with the United States. Grew had to wrestle with an American government that would not listen to him -- and simultaneously confront an increasingly hostile environment in Japan, where pervasive surveillance, arbitrary arrest, and even unspeakable torture by Japan's secret police were constant threats.
Lew Paper is the author OF JOHN F. KENNEDY: THE PROMISE AND THE PERFORMANCE; BRANDEIS: AN INTIMATE BIOGRAPHY; EMPIRE: WILLIAM S. PALEY AND THE MAKING OF CBS; DEADLY RISKS (a novel revolving around the assassination of John F. Kennedy); and PERFECT: DON LARSEN'S MIRACULOUS WORLD SERIES GAME AND THE MEN WHO MADE IT HAPPEN. Lew's articles and book reviews have appeared in a variety of newspapers and magazines, including the New York Times, The Washington Post, The New Republic, and The American Scholar. He is a former Adjunct Professor at Georgetown University Law Center and a former Teaching Fellow in Government at Harvard College.
Please contact Cliff Laube at (845) 486-7745 with questions about the event.
Franklin D. Roosevelt Presidential Library and Museum
Designed by Franklin Roosevelt and dedicated on June 30, 1941, the Franklin D. Roosevelt Presidential Library and Museum is the nation's first presidential library and the only one used by a sitting president. Administered by the National Archives and Records Administration since 1941, the Library preserves and makes accessible to the American people the records of FDR's presidency. The Roosevelt Library's mission is to foster a deeper understanding of the lives and times of Franklin and Eleanor Roosevelt and their continuing impact on contemporary life. This work is carried out through the Library's archives and research room, museum collections and exhibitions, innovative educational programs, and engaging public programming. For more information about the Library or its programs call (800) 337-8474 or visit www.fdrlibrary.org.
# # #
For more information call:
Clifford Laube at (845) 486-7745