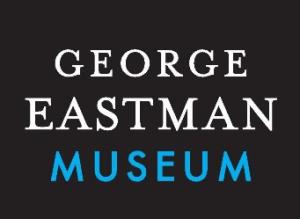 Registration is now open for the George Eastman Bike Tour beginning on May 13
 Rochester, N.Y., May 8, 2023—The George Eastman Museum has announced that it will resume its series of four family-friendly George Eastman Bike Tours, beginning on Saturday, May 13 at 10 a.m. Each tour is $25 per person for members and $30 for non-members, and advance registration is required at eastman.org/biketours, as space is limited to 12 participants. Registration is also open for the June 17, July 15, and September 9 bike tours.
The two-hour tour is led by Jesse Peers, archivist in the George Eastman Legacy Collection and certified bike instructor through the League of American Bicyclists. Peers will guide participants on a relaxed pace, 6.5-mile tour that begins and ends at the Eastman Museum. A nod to George Eastman's own love of cycling, the bike tour will take riders to ten different locations related to the life and work of this pioneer of popular photography and famous Rochesterian.
The museum welcomes riders of all ages and experience levels to participate. Each rider will need to sign a waiver before the tour begins and must bring a helmet and tuned-up bike.
For more information about the bike tour, including tickets, refunds, or weather delays, visit eastman.org/biketours.
About the George Eastman Museum
Founded in 1947, the George Eastman Museum is the world's oldest photography museum and one of the largest film archives in the United States, located on the historic Rochester estate of entrepreneur and philanthropist George Eastman, the pioneer of popular photography. Its holdings comprise more than 400,000 photographs, 28,000 motion picture films, the world's preeminent collection of photographic and cinematographic technology, one of the leading libraries of books related to photography and cinema, and extensive holdings of documents and other objects related
to George Eastman. As a research and teaching institution, the Eastman Museum has an active book publishing program, and its L. Jeffrey Selznick School of Film Preservation's graduate program (a collaboration with the University of Rochester) makes critical contributions to film preservation. For more information, visit eastman.org.
###
ATTN. Media: High-res images for last year's Eastman Entertains can be downloaded here: https://eastmanmuseum.box.com/v/EastmanEntertains2022.
Media Contact: Nathaniel Smith
(585) 327-4813